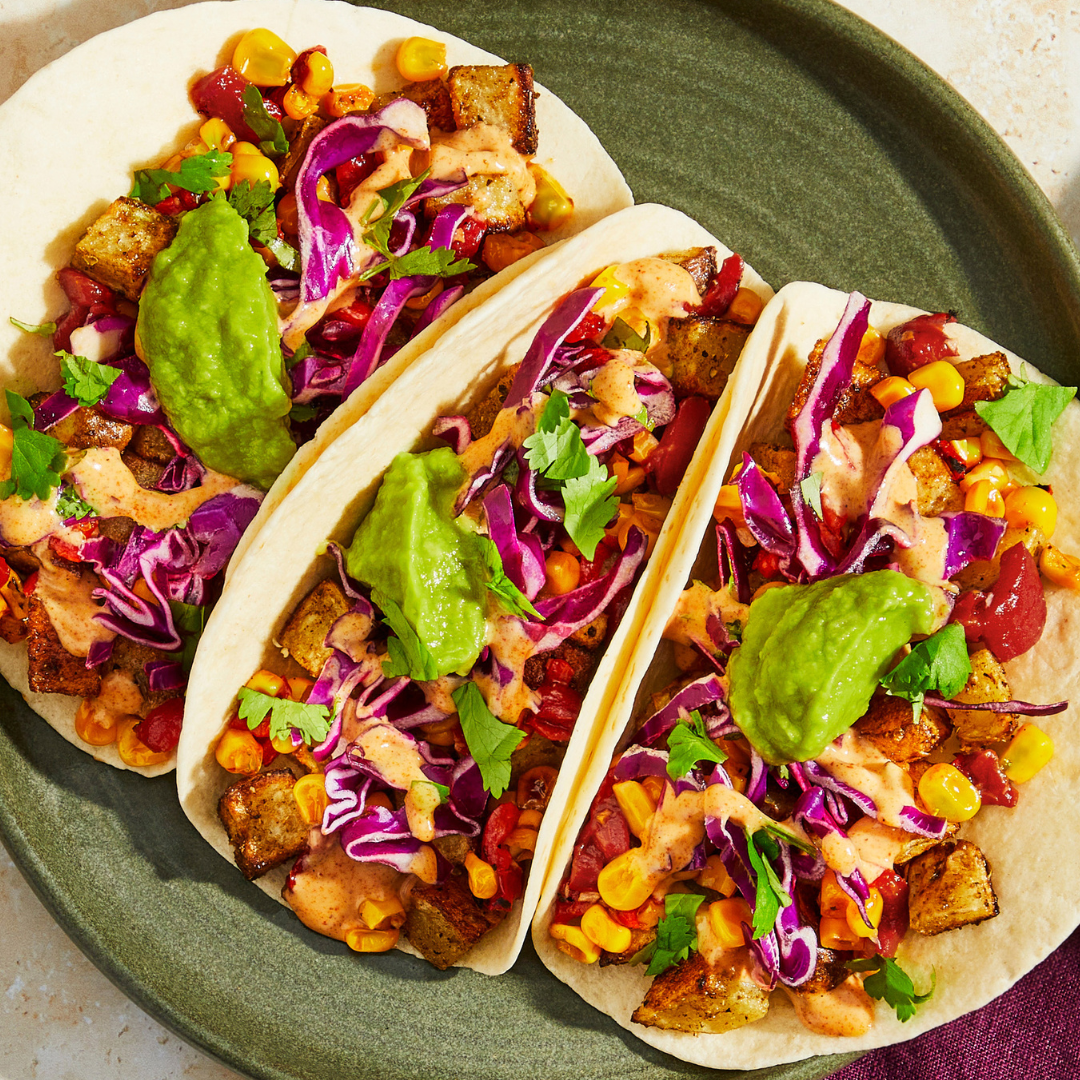 Fresh, feel good food.
Green Chef matches their weekly meal kit to your lifestyle and is all about eating and living green! Whether it's keto, plant-powered, or balanced living, they're the weekly meal kit that offers a plan to match your tests. You can try them out with this offer to save big on your first four boxes! With sauces and seasonings included with fresh and delicious proteins, this healthy living dinner subscription is one you will definitely want to try!
Save $250 over your first FIVE boxes from Green Chef! Save 60% off on your first box, 20% off on your second and third boxes, 17% off on your fourth box, and 8% off on your fifth box – that's up to $250 savings! Use this link – no coupon code needed at checkout. This deal is based on a 4-person 4-recipe per week plan, with greater savings for larger plans.
Green Chef is a USDA-certified organic meal kit company and serves more organic ingredients than any other company in the industry. Green Chef has become known for being able to deliver on the speciality meal plans that customers are seeking; whether it's paleo, vegan or gluten-free, Green Chef is the service for those with discerning lifestyles.
See our Green Chef reviews to see the meals we've cooked!
3 meals per week for 2 people starts at $13.49 per serving. Pick from Keto, Vegetarian, Mediterranean, Fast & Fit, Vegan, and Gluten Free meals.
Keto – Carb conscious, high protein recipes free of gluten, grains, soy, and legumes.
Calories Smart – Meals under 650 calories to support a healthy body weight.
Plant Based – Vegetarian and Vegan meals featuring organic produce & plant-based proteins.
Mediterranean – Science-backed, nutritious recipes with good-for you fats & ample veggies.
Quick & Easy – Ready in 25 minutes or less.
Protein Packed – 40+ grams of protein.
Gluten Free – Free of gluten and full of flavor; no wheat, barley, rye, or triticale.
Delicious Discoveries – Discover something new each week with globally inspired flavors.
Discover sustainable, delicious ingredients in your meals – ingredients have no GMOs,pesticides or antibiotics and everything's shipped in eco-friendly packaging.
Here's a look from a recent menu:

Recipes are quick and easy, with step-by-step instructions, chef's tips, and photos and are ready in just about 30 minutes. You'll choose your menu for 2, 4, or 6 people every week. Green Chef features flavors like Monterey Jack Smothered Chicken, Moroccan Turkey Tagine, and Thai-Style Duck Salad!