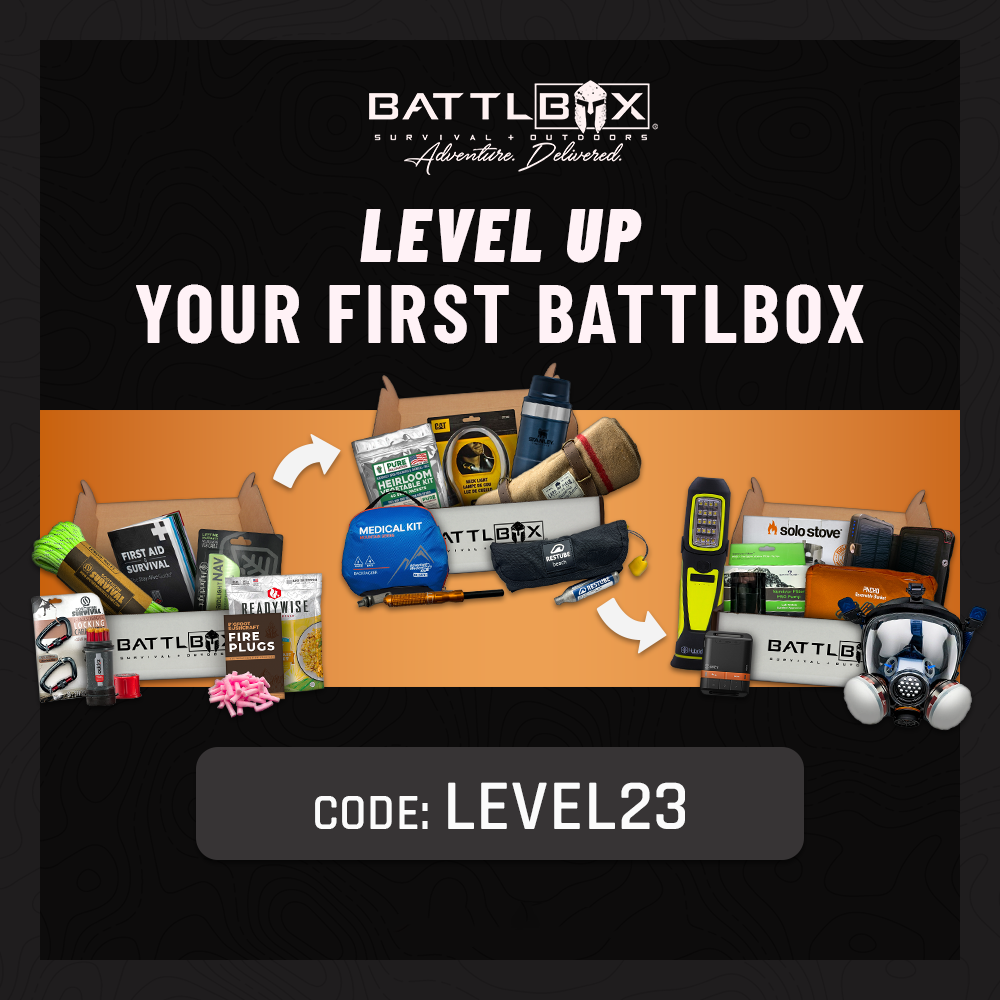 BattlBox Black Friday deal has started early!
Get FREE upgrade to the next subscription level when you subscribe! Just use this link to subscribe, and use the coupon code LEVEL23 at checkout!
OR Get a FREE Uberleben Stoker with your first box with coupon code BFGIFT.
Get The Battlbox Black Friday Deal!
BattlBox is a monthly subscription for hand-picked outdoor, survival, EDC, and other cool gear. Gear junkies love this box from the makers of the show Southern Survival! Depending on your plan, get manuals, emergency supplies, outdoor gear and survival tools or level up with eeping Bags, Backpacks, Watches, and Tents from brands like TOPS, Kershaw, Spyderco, CRKT, Gerber, Bastion. Use the gear they've included in your box in your everyday life or save it for the day you'll really need it!
Visit BattlBox to get this deal!