Sam's Club has a great deal on their annual membership! Enjoy exclusive savings and quality merchandise, as well as free shipping on many items, savings on fuel, prescriptions and more!
Save 60% when you sign up for a new Sam's Club Membership! Get a 1 year membership for just $20, instead of $50! Plus, get $20 Travel & Entertainment Credit No coupon needed, just use this link to grab the deal.
Get 1-year Sam's Club membership for just $20!
After your first year, you'll be charge $50 annually until you cancel. Sam's Club is a membership-only retail warehouse club that offers wholesale prices on a vast range of products. They also offer upgraded membership, Sam's Club Plus Membership, for $110 per year.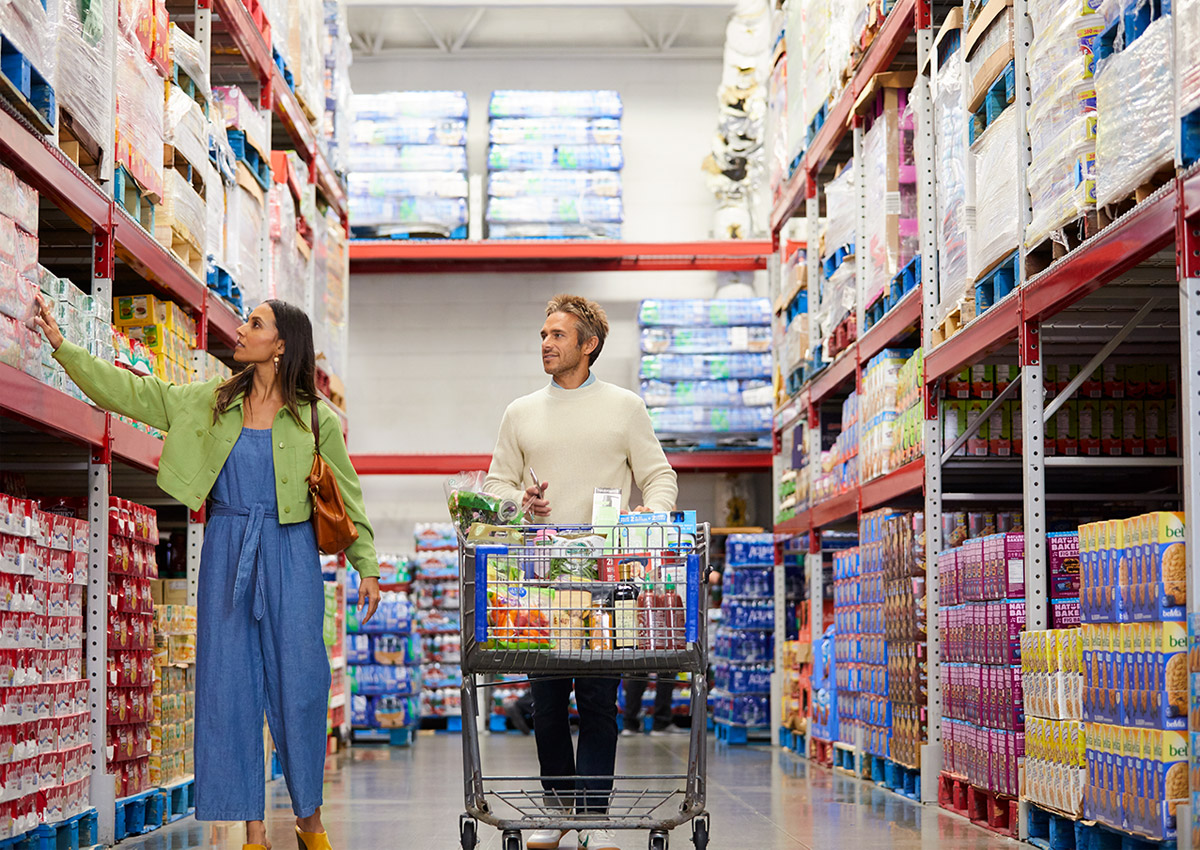 As a fellow shopper at Sam's Club, I can attest to the many benefits of shopping there for me and my family. I'm here to share some FAQs from my own experience shopping at Sam's Club:
Q: Why should I shop at Sam's Club instead of other retail stores?
A: Shopping at Sam's Club is a unique experience that offers a variety of benefits that other retail stores simply cannot match. First of all, Sam's Club offers incredible value for your money. With their bulk purchasing power, Sam's Club is able to offer products at lower prices than most other stores. Additionally, their selection of products is unbeatable – from fresh produce to electronics, Sam's Club has everything you need under one roof. Plus, shopping at Sam's Club is a hassle-free experience! You can easily shop for all of your needs, and you'll save time by avoiding the need to visit multiple stores to get what you need.
Q: Are there any membership benefits to shopping at Sam's Club?
A: Absolutely! Becoming a Sam's Club member is a great way to save money and get access to exclusive benefits. Members enjoy discounted prices on products, bonus offers, and more. Sam's Club also offers a range of services to its members, including optical services, pharmacy services, and tire and battery services.
Q: What are some of the benefits of shopping at Sam's Club for families?
A: Sam's Club is a great choice for families who want to save money and time. Sam's Club offers a range of products that are perfect for families, including baby supplies, snacks, and household essentials. Families can also take advantage of Sam's Club's services, such as their optical and pharmacy services, to save time and money on healthcare needs.
Q: How does Sam's Club compare to other wholesale clubs?
A: Sam's Club's selection of products is unbeatable, and their prices are one of the lowest you'll find anywhere. Additionally, Sam's Club offers a range of services that other wholesale clubs simply cannot match. They are committed to providing a hassle-free shopping experience – the stores are clean, organized, and easy to navigate, and their staff is always friendly and helpful.