Whether you're a busy person or you simply want to switch up your meals, Factor_ (formerly Factor 75) has fully prepped meals you can choose from. Everything is made with thoughtfully-sourced ingredients and without hormones, antibiotics, GMOs, or additives. Plus, these meals stay fresh for up to 7 days so you can keep them in your refrigerator and just heat them as needed. If you want to try this meal delivery subscription that focuses on healthy chef-developed meals, you're in luck because Factor_ has ahuge coupon that will make eating right super easy!
Get up to $276 off your first FIVE weeks – that's 60% off your first box, and 20% off each on your second to fifth boxes! Use the coupon code FACTOR276 at checkout! This deal is based on a 18 meals per week plan. Valid for new subscribers only.
Factor_ updates their menu every week, with dozens of breakfast, lunch, and dinner options. This way, you don't have to stick to a boring diet for your dose of vitamins and minerals! This meal delivery service caters to people with dietary needs and taste preferences, including keto, paleo, low-carb, vegetarian, plant-based, and high protein. They also have premium add-on selections, like snacks, soups, and extra protein.
See our Factor_ review to find out more about this totally healthy and DELICIOUS prepared meal subscription service – they're some of the best prepared meals we've ever tried, tasted, and reviewed!
Prices depend on the number of meals you order per week. You can get a box with as low as 6 meals per week, but if you want to have Factor_ meals more often, it's best to get a bigger box. The maximum number of meals you can get is 18 meals per week.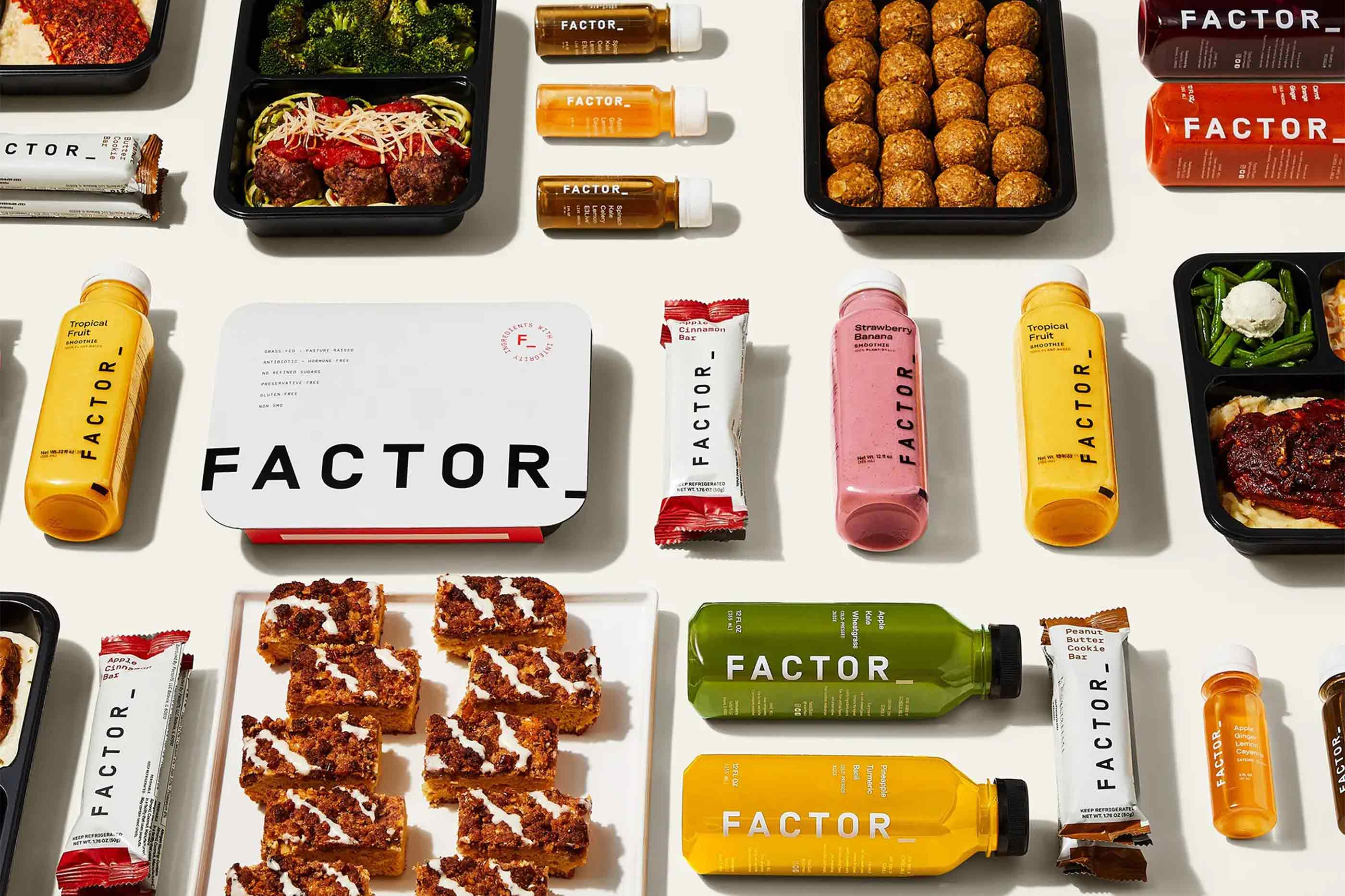 Price starts at $80.94 for 6 meals/week, $103.92 for 8 meals/week, $124.90 for 10 meals/week, $143.88 for 12 meals/week, $160.86 for 14 meals/week, and $197.82 for 18 meals/week. Factor_ delivers to all 48 contiguous states.