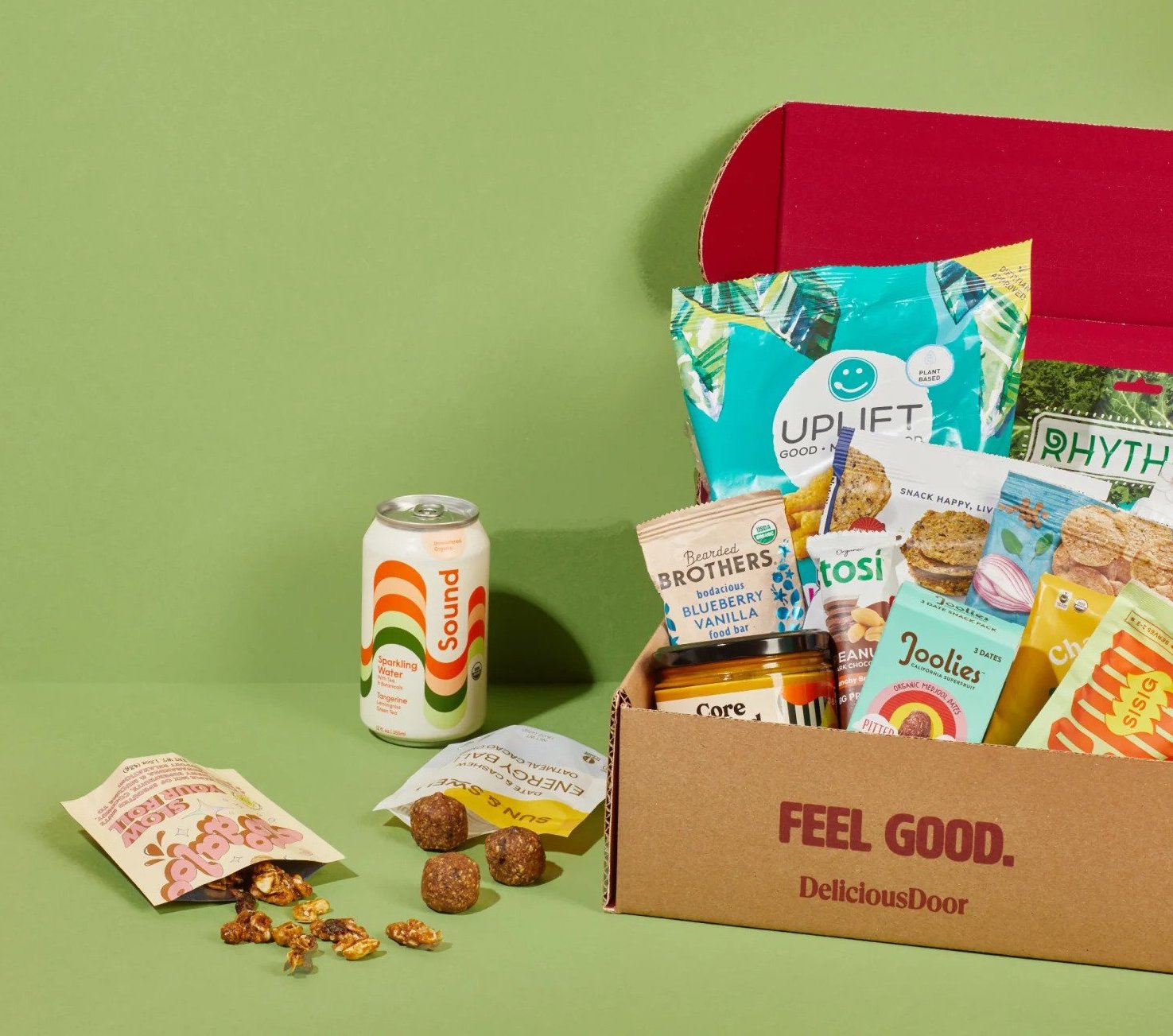 DeliciousDoor promotes healthy snacking, whether at home, at work, or on the go. Taste and enjoy premium plant-based snacks whenever your craving calls. Grab this amazing deal offered by DeliciousDoor to ditch unhealthy snacking!
Get 50% off your first box + FREE shipping when you sign up for a subscription! Use this link to subscribe and use the coupon code HELLO.
Guilt-free snacks within your reach! DeliciousDoor is a monthly snacking subscription that serves only healthy snacks, like fruit & nut nibbles, pantry staples & beverages, and on-the-go bites! This subscription encourages everyone to align snacking habits to health goals, which is why they're health-focused. Although filled with plant-based snacks, each monthly box is expertly curated to provide a clean, wholesome snacking experience without compromising flavor.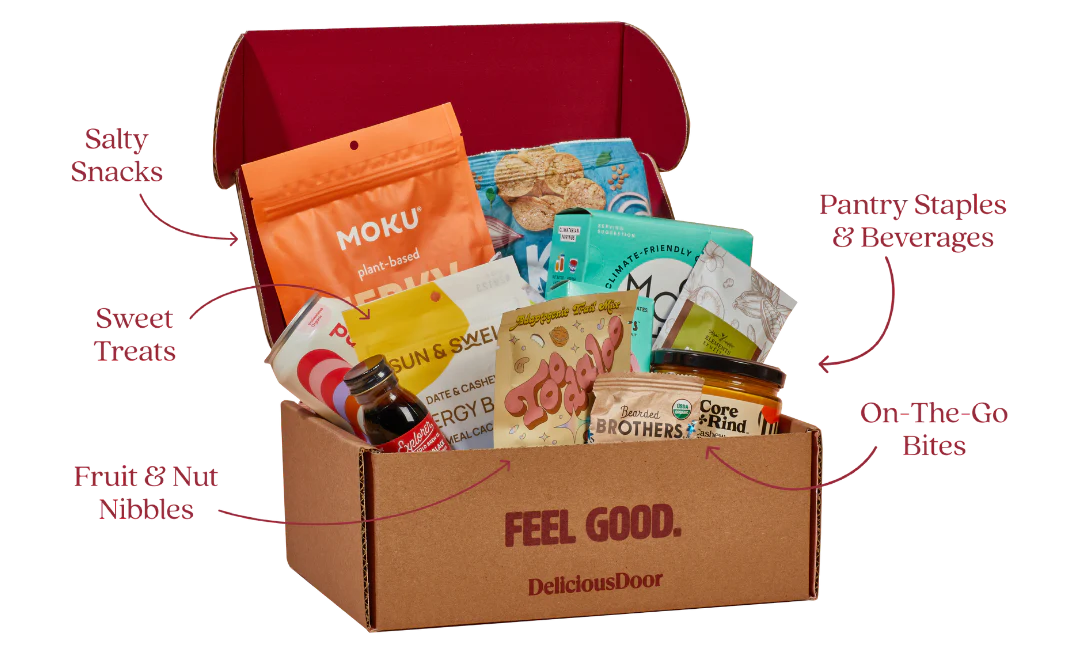 Each snack box includes 12 delicious and nutritious full-sized products (no sample sizes here!) – 6 of them are new discovery items and the other 6 are trusted fan favorites. No need to spend more time reading label after label because you can enjoy snacking without regrets! No artificial sweeteners, no artificial dyes, no maltodextrin; just better ingredients for better snacking. Get a box for $36 a month. It also ships for free!
DeliciousDoor is your way to discover snacking alternatives that'll fuel the body. It will get you hooked on clean snacking!