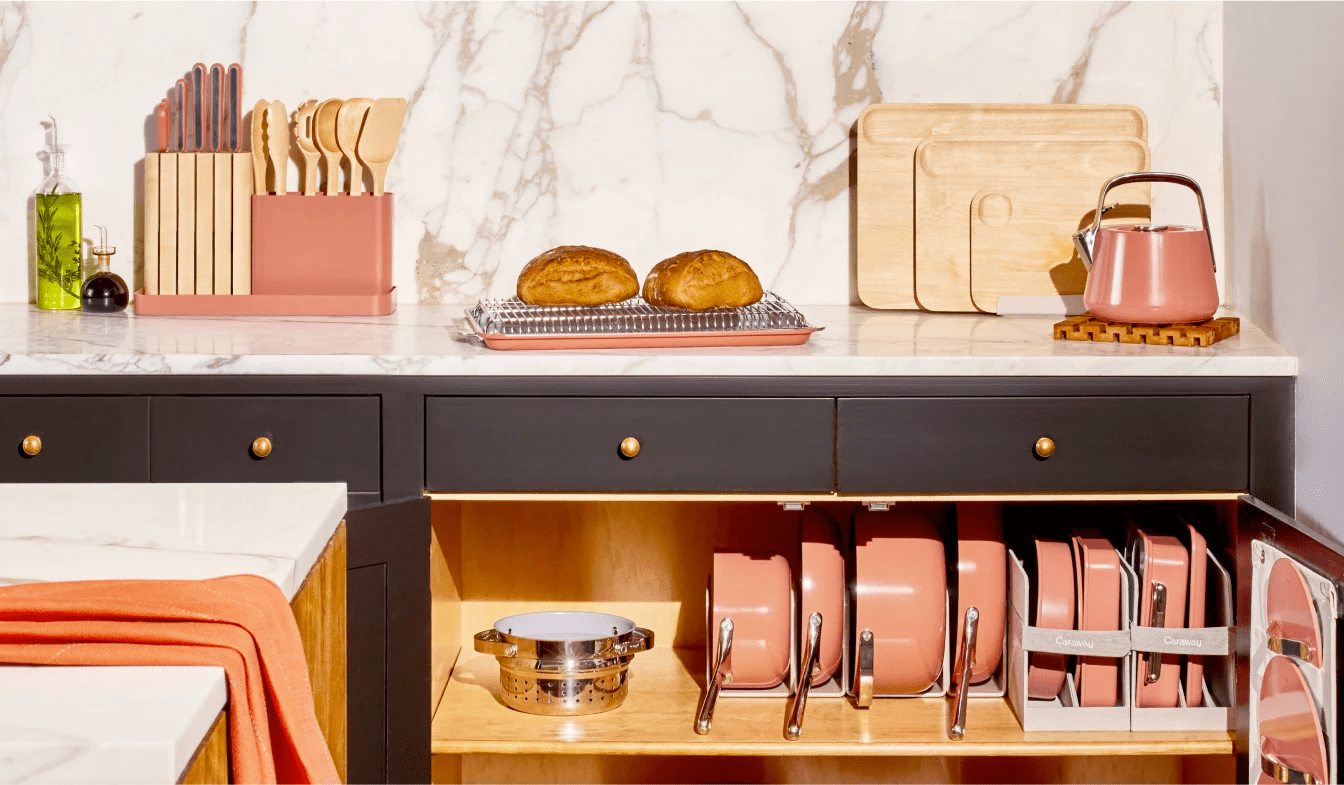 Excited to cook healthier meals? Need cookware and bakeware to match? Caraway produces quality, non-toxic modern kitchen essentials without the harmful chemicals. Their sets will suit everything you need from cookware to bakeware – and even linens – which make them perfect for gifting for any occasion or just outfitting your own space.
Get $150 off when you purchase a Full Cookware and Bakeware Set! Deal applies automatically, just use this link to shop! OR Get $50 off on a 5-piece Bakeware Set! No coupon needed, just use this link to purchase
You'll also get FREE shipping with $90+ orders. Caraway's best-selling full cookware and bakeware sets starts at $595, but you can purchase individual pieces based on your needs.
Caraway's good looking & clean-cooking kitchenware are thoughtfully designed to raise the standards of what you cook with. Their products are crafted to make your life easier and let you cook healthier without sacrificing the aesthetic of your home kitchen!
Caraway cookware is an excellent choice for anyone who wants to improve their cooking and save time in the kitchen. The non-stick ceramic coating of the pots and pans allows for cooking with less oil and butter, which means that you can create healthier meals without sacrificing flavor. Their cookware's non-stick surface makes them very easy to clean, as food doesn't stick to it, and you can simply wipe it clean with a cloth or sponge. This can save you time and energy in the kitchen, as you won't have to spend as much time scrubbing pots and pans after each meal. The glass lids of the pots and pans also allow you to easily monitor your cooking without having to lift the lid, which can save time and reduce the risk of overcooking. Caraway cookware is a great choice for anyone who wants to cook healthy, delicious meals without sacrificing time or energy in the kitchen.