Bespoke Post has a great deal for new subscribers to their box of cool artisan goods and gear for guys. (Slurp An elevated ramen ensemble, shown above!) Bespoke Post boxes are $49 for members, and you'll get a box selected for you each month based on your preferences – but feel free to swap it out for another of their monthly selections! You can check out their current box lineup here.
Save $9 on your first box in a Bespoke Post subscription! Use this link to get started and use the coupon code FREEBEER!
This subscription regularly tops our reader's list of the best subscription boxes for men! See our Bespoke Post Reviews to see what we've received in the past!
Here's a look at recent collections Bespoke Post has shipped to members: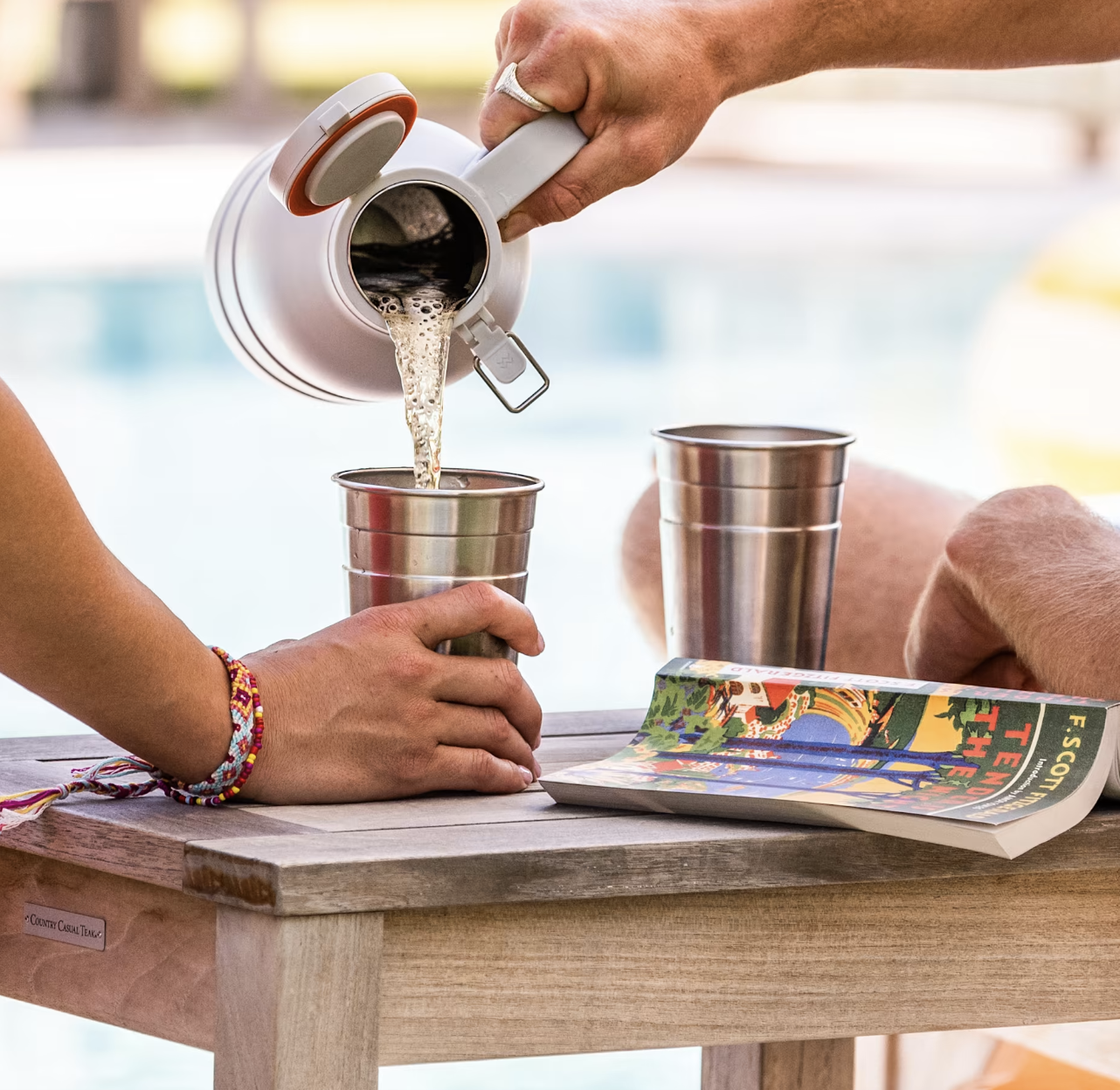 On Tap is your ultimate companion for enjoying beverages on the go! This thoughtfully curated collection includes a durable insulated growler designed with double-wall construction and a wide mouth, ensuring your favorite brews stay refreshingly cold for hours. The stackable and easy-to-store tumblers, featuring vacuum insulation, guarantee you'll savor every sip in style. And don't forget the keep-cold sleeve, with its perfect fit for most 12 oz standard cans and a clever integrated bottle opener on the bottom. Elevate your drinking experience with this sleek and functional set, perfect for your next adventure or relaxing at home.
Hecho is an exquisite collection that invites you to embark on a culinary journey, starting with the DIY hot sauce kit that allows you to craft two distinct and mouthwatering blends, adding a spicy kick to any dish. Embrace tradition with the artisan-made molcajete, skillfully crafted by Mexican artisans from natural lava stone, providing the perfect vessel for grinding spices and creating authentic salsas. For taco enthusiasts, the stainless-steel taco rack holder is a must-have, elegantly presenting up to four tacos at once for a delightful and mess-free dining experience. Immerse yourself in the vibrant tastes and textures of Mexican cuisine with the Hecho box – a true fiesta for your taste buds!
Bespoke Post brings you an exclusive curation of high-quality gear, accessories, and goods, carefully chosen around a specific theme to elevate your lifestyle. Their team meticulously handpicks every item, ensuring each box is packed with products that exude both quality and utility. As a member, you'll receive an email detailing the contents of your box, offering you the flexibility to customize, switch, or skip a month at your convenience. With boxes priced at just $49 per box, you can expect an exciting and affordable surprise every month. Join this journey of discovery and indulge in new themes and exciting finds with Bespoke Post – a subscription that constantly delights and inspires.