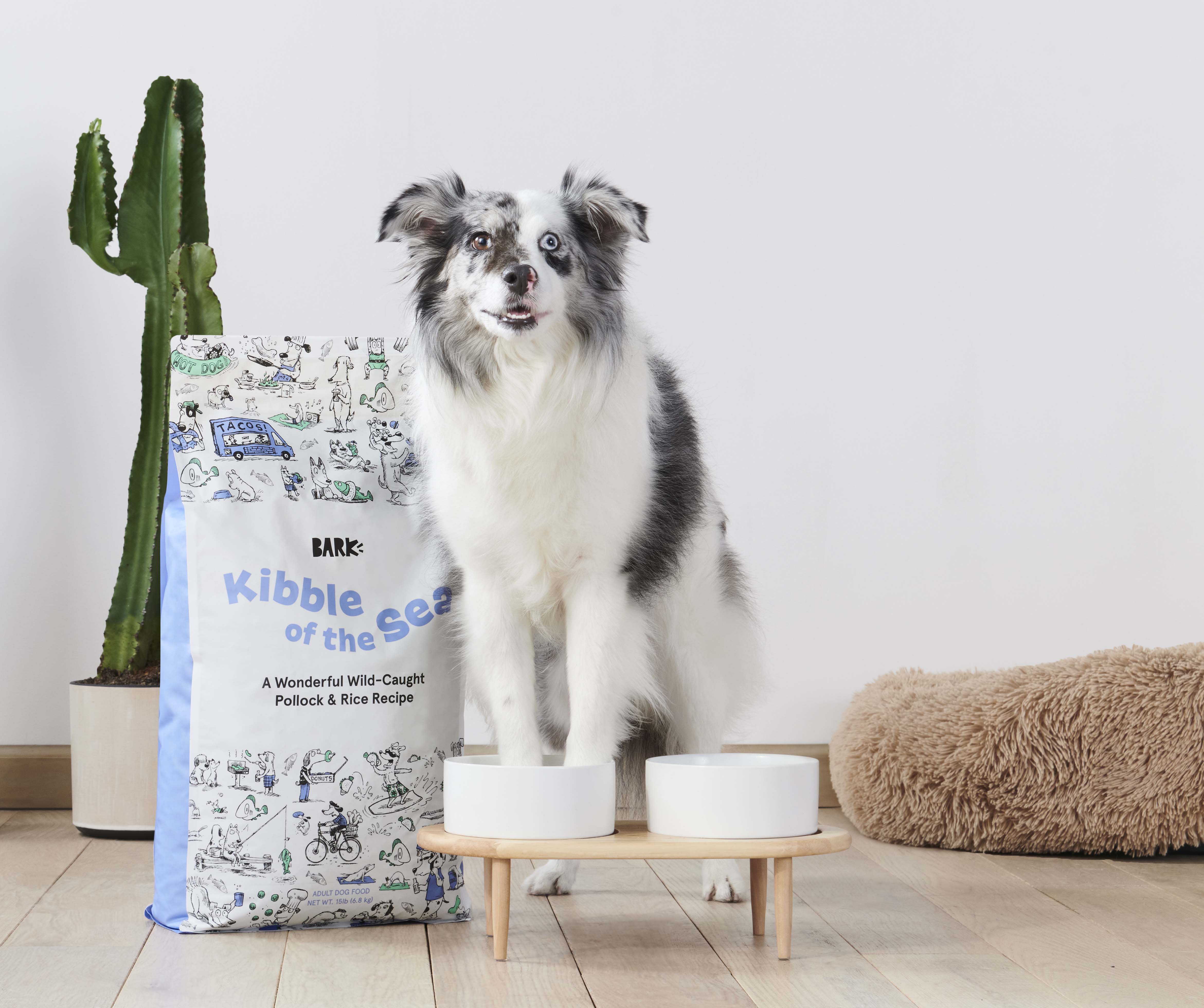 Delicious food, tailored for your dog's breed! Bark Food offers recipes for Chihuahuas, Dachshunds, German Shepherds, Golden Retrievers, Labradors, and more breeds to give them a great mealtime experience. The breed-specific dog food will be delivered to your door on a regular basis, so you won't run out of yummy and healthy food to feed your pets.
Bark Food currently has an amazing deal up for grabs, so you can start transitioning your pet to high-quality dog food made to meet their needs!
Get 30% off your first order + FREE Shipping! Use this link to shop, and use the coupon code 30HELLO.
Bark Food is more than just dog food! They understand that different breeds have different needs, which is why they offer breed-specific dog food in the form of nutritious, premium kibbles. The recipes are a perfect blend of protein, vitamins, and minerals to support optimum health in all stages of life. Their team of board-certified nutritionists did all the research and formulated the recipes, so you can feel good knowing your pet eats healthy food too!
So, how does it work? Just pick your dog's breed, choose a bag size, and that's it! The Cock-a-Doodle-Chew is a great food for Labs, German Shepherds, and Golden Retrievers. A 15lb bag costs $40 on a one-time purchase or $36 on a subscription. For Chihuahuas and Dachshunds, Bark Food offers Itty-Bitty Chicky. A 4lb bag costs $20 on a one-time purchase or $18 on a subscription. Pit people also recommend Kibble of the Sea, the great food for Pit Bulls. A 15lb bag costs $40 on a one-time purchase or $36 on a subscription.
For dogs who have allergies or other taste preferences, you can try Gobble Gobble Grain-Free Gibble recipe. It is a glorious grain-free turkey & sweet potato recipe that your dog will love! A 15lb bag costs $40 on a one-time purchase or $36 on a subscription.
All these recipes will keep every fur buddy happy and healthy. Bark Food is really the food designed for your pup! It also ships for free!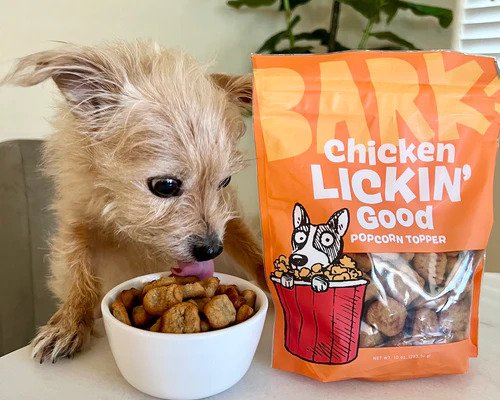 Dog fur-rents can also add toppers ($11 on a one-time purchase; $9.90 on a subscription) and supplements ($15 on a one-time purchase for a 30-count pouch) to give the best mealtime experience to their pooch! Some of the most popular meal toppers from Bark are Popcorn Chicken Topper, Bada Bing! Bada Beef! Topper, Pumpkin Spice Up Your Life Topper, and Freeze-Dried Raw Topper. As for the supplements, you can boost your pet's health with Hip Hop Hooray (targets joint discomfort and improves mobility) and Fur Cozy Coats (promotes healthy skin and coat).