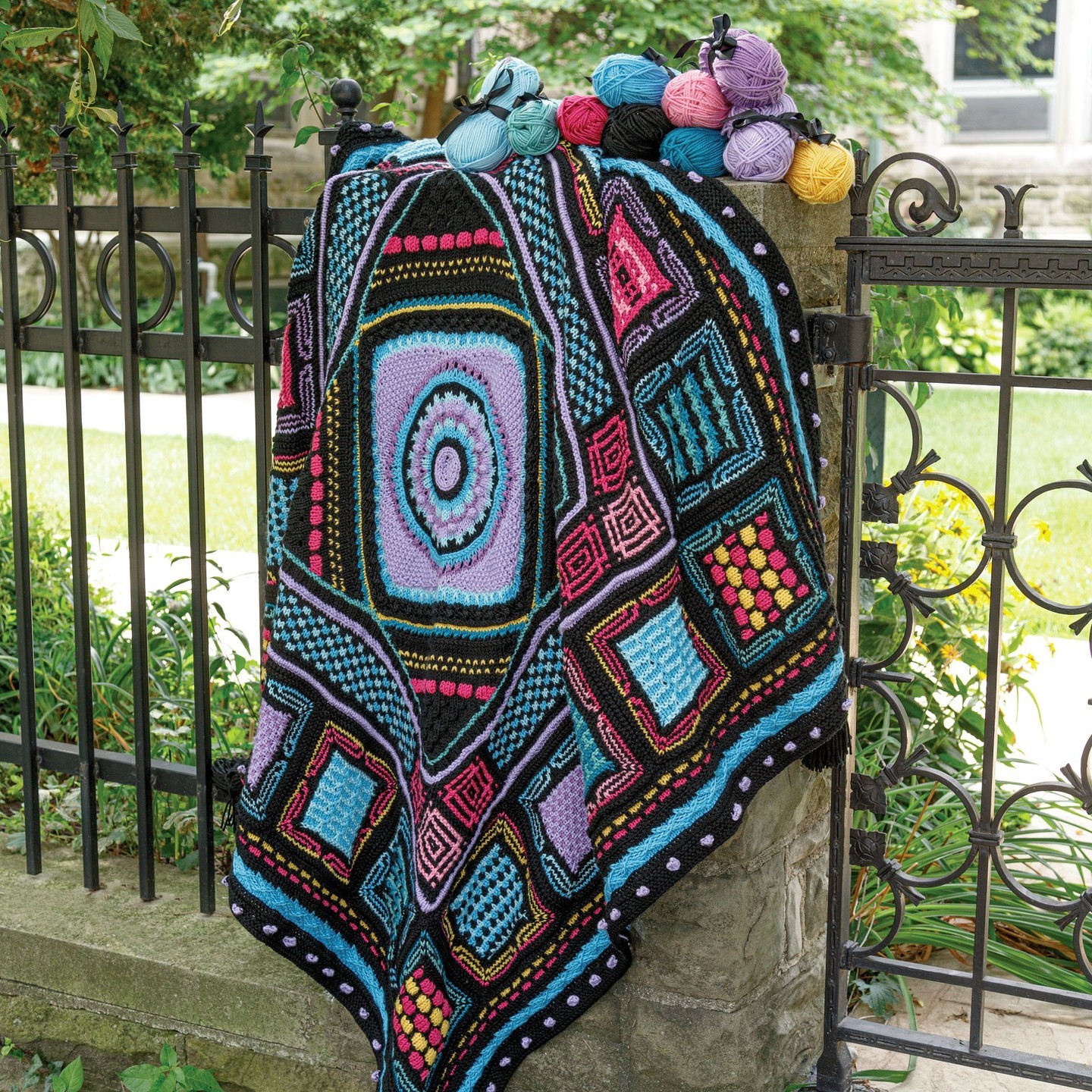 Are you ready to unleash your creativity and get hooked on a new project? Annie's Moroccan Tile Crochet Afghan Club is here to help you do just that! Whether you're a seasoned crocheter or just starting out, this club is the perfect way to expand your skills and create a stunning work of art. Crochet your way to creating a one-of-a-kind afghan that'll sweep your feet away to Morocco – take advantage of this amazing deal!
Get 50% off your first month's box! Use the coupon code SHARE50 and use this link to subscribe.
Waste no time and start crocheting. Annie's Moroccan Tile Crochet Afghan Club is a craft subscription that runs in a 10-month course. Get ready to take on a timeless journey stitching a Moroccan-inspired blanket from start to finish – detail by detail, tile after tile, section by section, at your own pace!
Get 50% OFF at Annie's Moroccan Tile Crochet Afghan Club!
Annie's Moroccan Tile Crochet Afghan Club color palettes are inspired by Morocco's vibrant cities and glorious landscapes – and the best thing is that you can choose the color you want. Here are the available color options for the Moroccan Tile Afghan: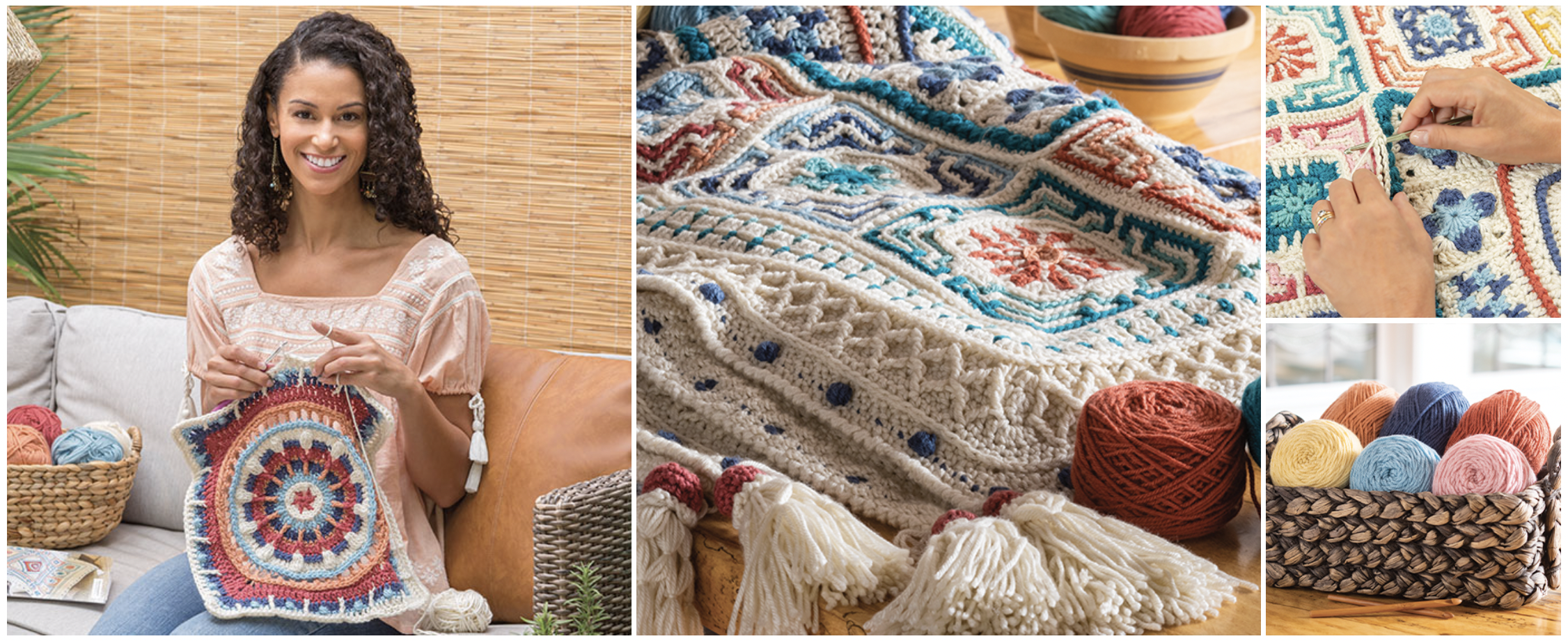 Casablanca takes you on a whimsical journey through the picturesque streets of Morocco. With its creamy base and pops of pastel yellow, light blue, pink, peach, indigo, and rose, it captures the essence of a lively and vibrant city. It's like taking a stroll through the bustling souks, sipping on mint tea, and breathing in the fragrant spices.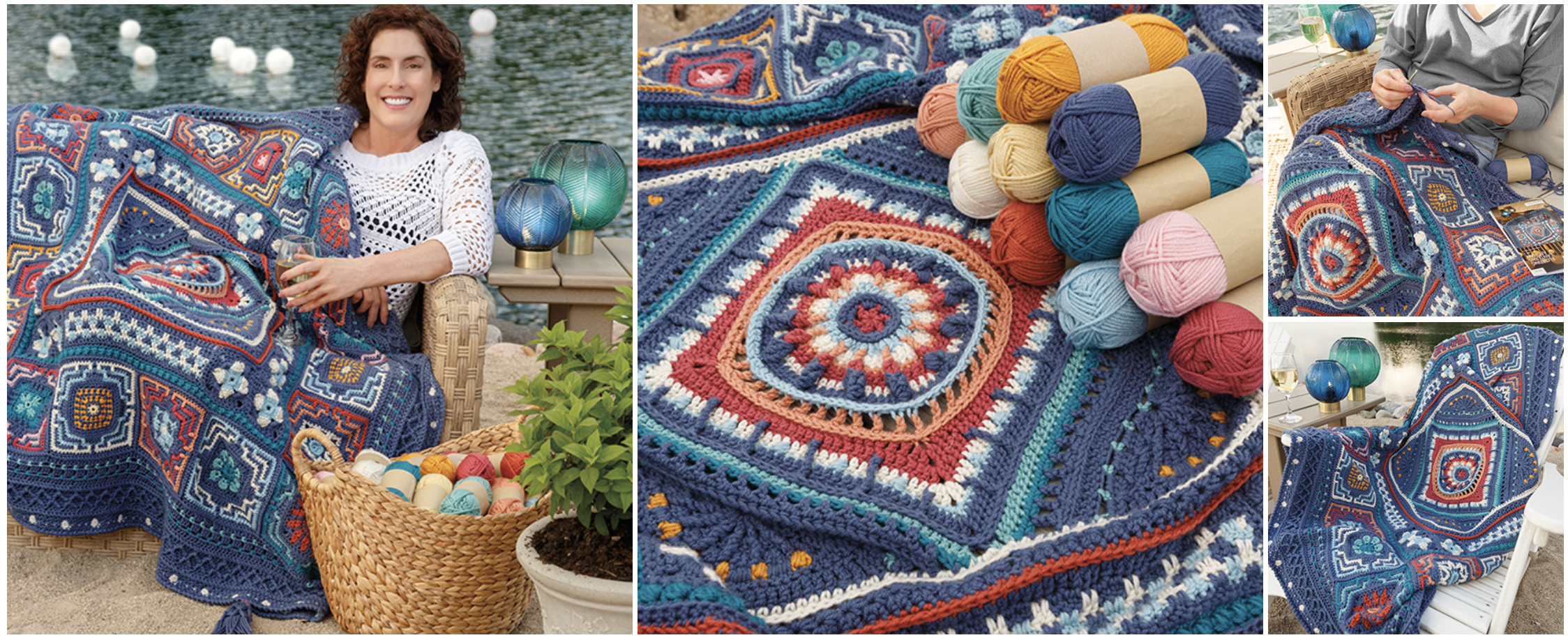 Floating Lanterns ignites your imagination and takes you on a magical journey. The indigo base is reminiscent of the night sky, while the light-colored details of pink, rose, peach, soft blue, white, and yellow evoke the enchanting sight of floating lanterns at a festival. It'll remind you of the joy of letting go and watching your wishes come true!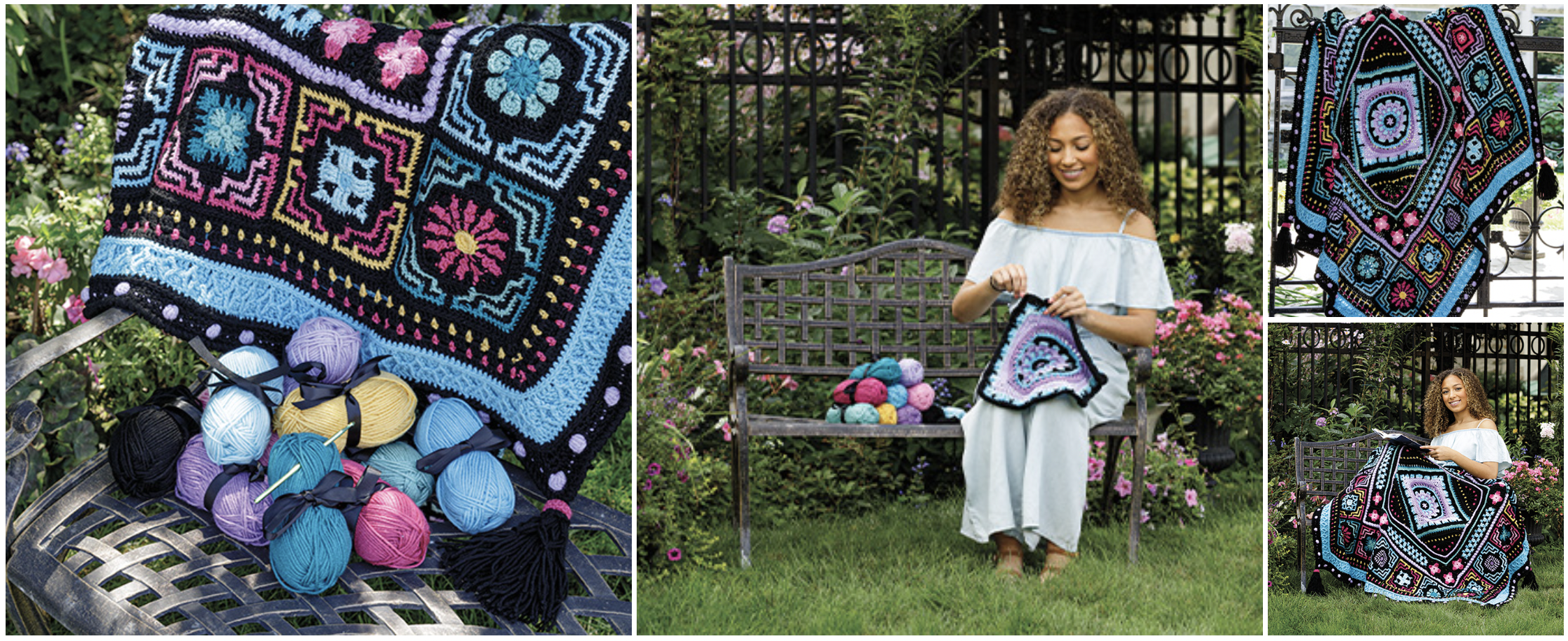 Midnight Mosaic is a daring colorway that demands attention. The bold black base sets the stage for striking shades of blue, yellow, purple, and rose, which come together in a mesmerizing mosaic pattern. The striking colors and intricate pattern make it an excellent choice for those who love to stand out and make a statement.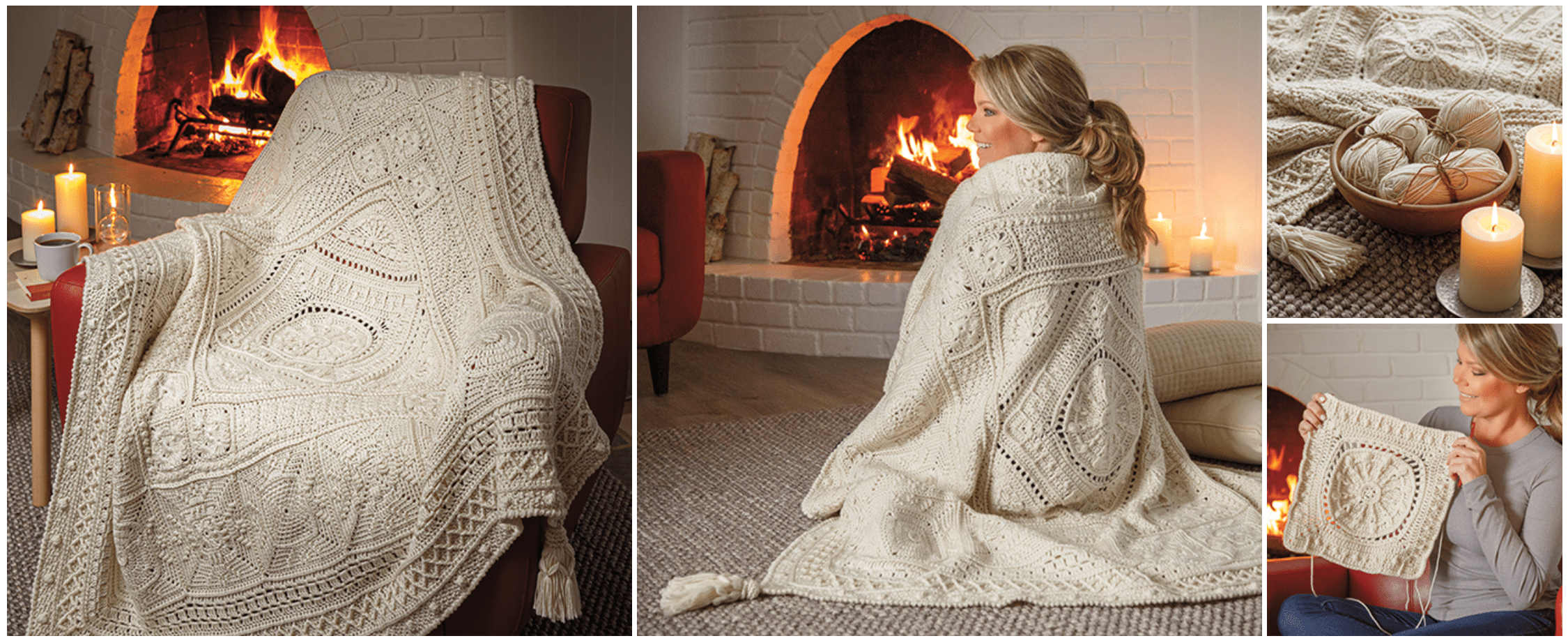 Natural Pearl speaks of timeless elegance. This pure and classic color palette exudes sophistication and grace. It's also a versatile colorway that can be used in a variety of settings, from contemporary to traditional and everything in between.
Holiday Spice is a cheery and merry colorway bursting with festive and joyful colors like red, green, yellow, and orange, and a sprinkle of white. It's the perfect afghan to curl up under on a chilly winter night, while you sip on a warm mug of spiced cider while basking in the holiday spirit!
When you subscribe, they'll send a kit straight to your doorstep every month for 10 months, complete with the yarn, pattern, and inspiration. They'll also give you access to easy-to-follow expert video tutorials for both right and left-handed crocheters! No matter your crochet experience or current skill level, you can create a stunning afghan with ease.
With each kit, you'll learn new techniques and stitches that will hone your skills. The first kit includes a digital stitch guide as a gift for joining the club, while the final kit guides you through adding the border and finishing details. A kit costs $19.99 per month, or prepay for complete collection for $159.92 to save $39.98.
Visit Annie's Moroccan Tile Crochet Afghan Club to get the deal!