Annie's Crochet Striped Afghan Club is a monthly crochet club that'll have crocheters (beginner or seasoned) stitch their way to completing a beautiful afghan. They'll send everything you need, including the inspiration to get you hooked into stitching stripe after stripe!
To start you with crocheting a striped afghan, here's a deal to take advantage of – Get 50% off your first month's box! Use the coupon code SHARE50 and use this link to subscribe.
Get 50% OFF at Annie's Crochet Striped Afghan Club!
Annie's Crochet Striped Afghan Club is a craft subscription that will guide you and provide you with all the materials you need to finish a handmade treasure. This project runs on an 11-month course, and each kit teaches you to stitch three new stripes every month – 30 total. Of course, the final kit will guide you in adding the border and finishing details.
There are six color options to choose from:
Mist – a light gray color that gives off a soft and dreamy vibe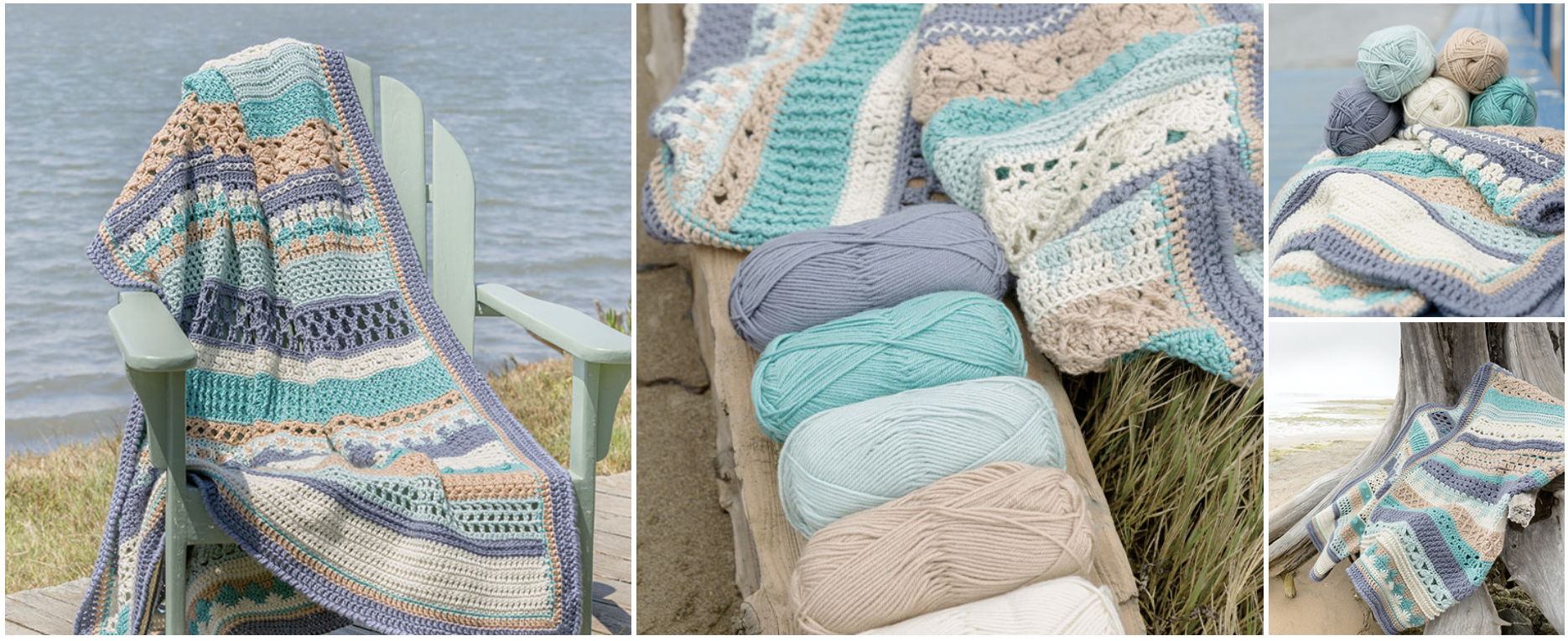 Seaside – a calming color palette with soft hues of blue, peach, and white
Cozy Cottage – a lovely colorway with shades of brown, gray, nude, and cream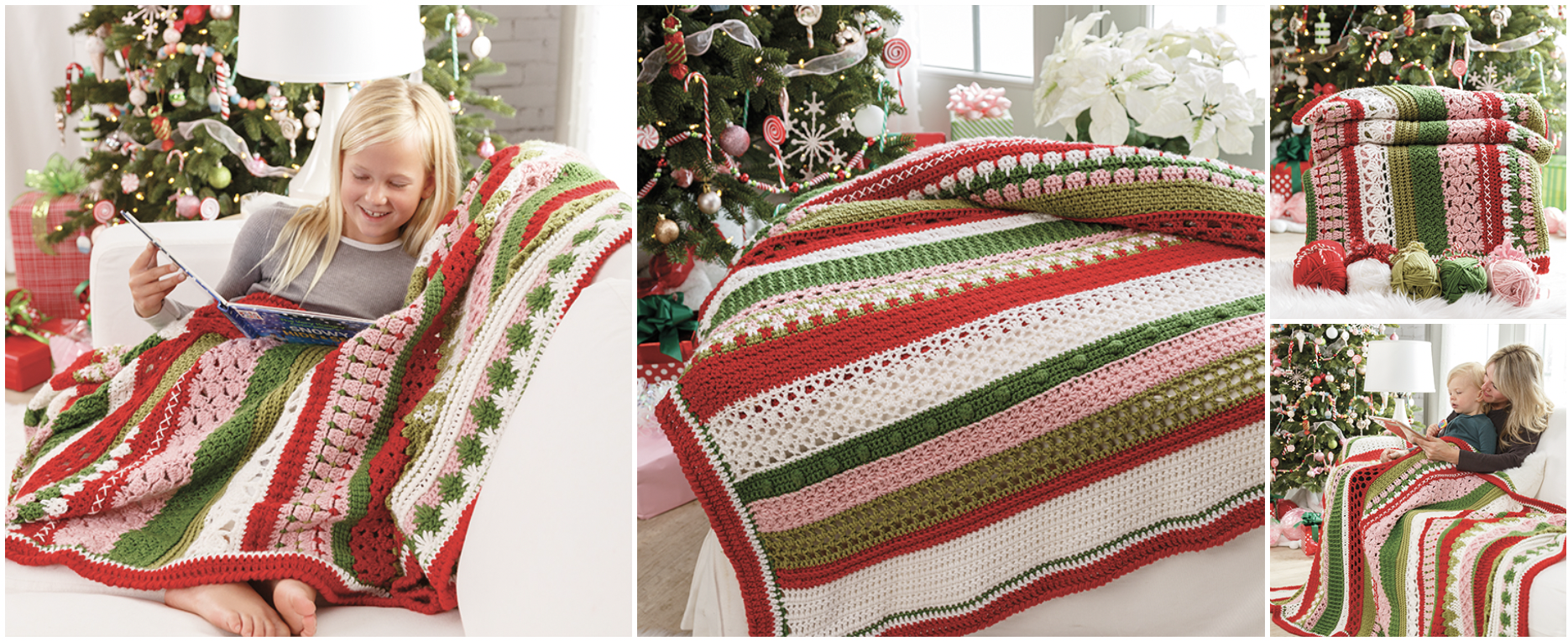 Christmas Candy – a festive afghan to complete using red, green, white, and pink yarns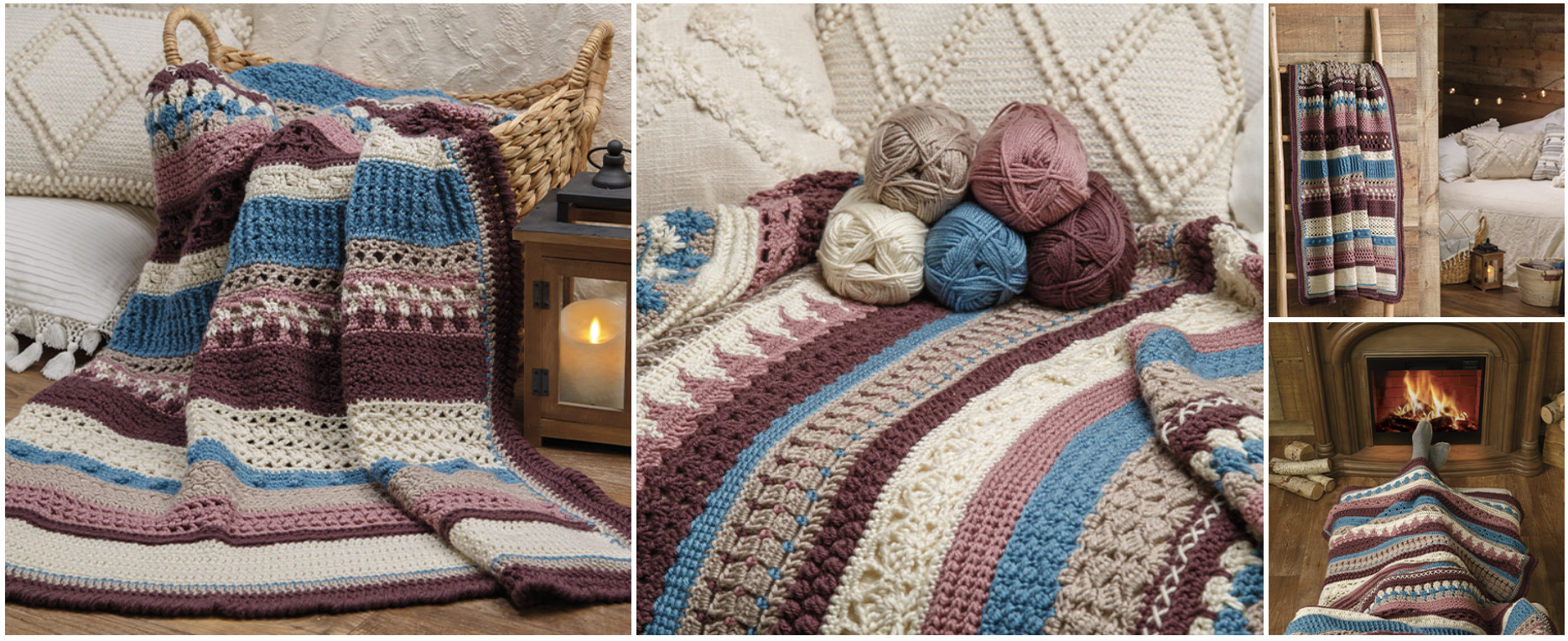 Plumberry – a pretty palette of plum, blue, cream, berry, and nude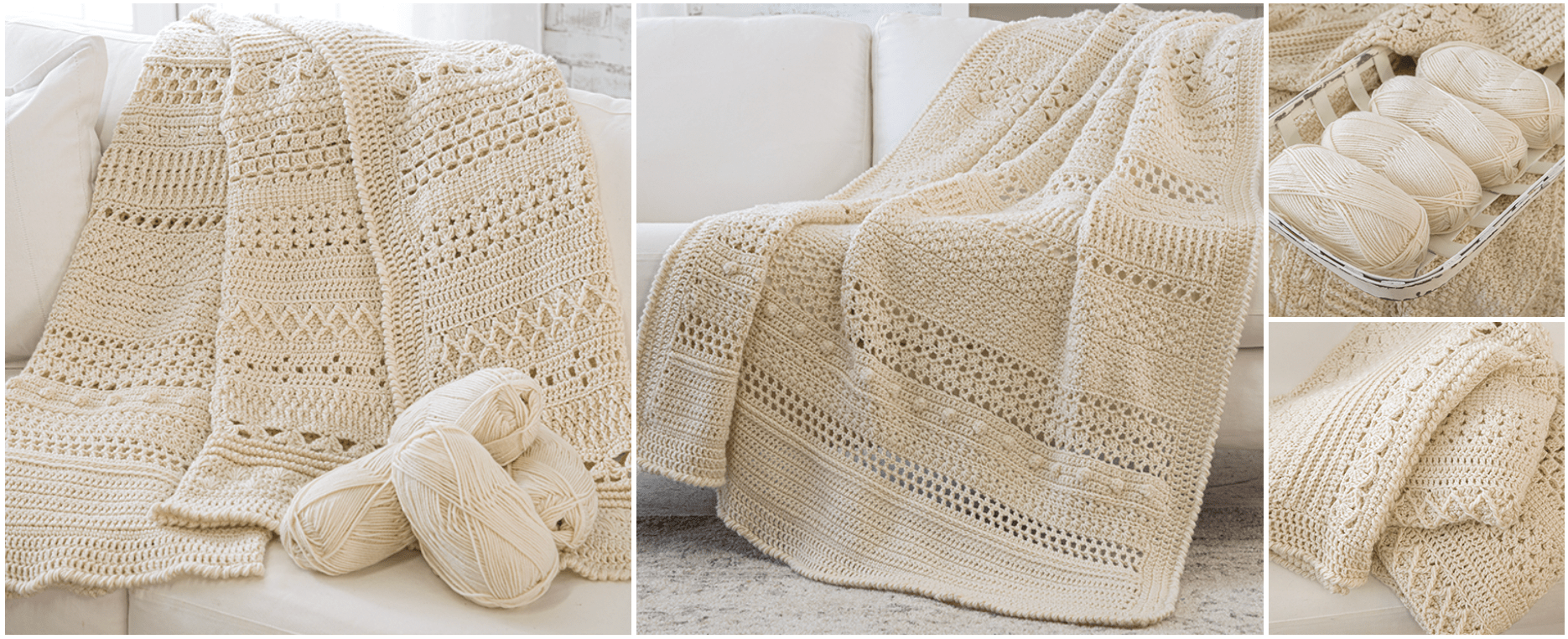 Natural Pearl – a classic yet majestic colorway that looks pure and divine
Each kit will include the yarns, patterns, and instructions for the three new stripes you need to work on. It is accompanied by online video tutorials (available for both right and left-handed crocheters) to guide you every step of the way, so you can hardly go wrong. They'll leave you with tips and tricks, helping you master the stitches and improve your skills.
Kits are sent straight to your doorstep every month with included inspiration to help you progress stripe by stripe! The yarns are soft, and each pattern is indeed beautiful. Your finished afghan will be a sight to look at, with gorgeous colors and dreamy textures! A monthly kit costs $19.99, or you can prepay for a complete collection for $175.91 and save $44.