Are you ready to embark on a culinary adventure that's both delicious and nutritious? Well, if you're new to Purple Carrot, we've got some exciting news for you! They've rolled out a fantastic deal for all you newcomers!
So, what's Purple Carrot all about? It's a subscription service that makes healthy eating a breeze, especially when life gets a bit hectic. Purple Carrot offers a delightful array of meal kits and ready-to-eat meals that are not only convenient but also packed with wholesome goodness.
Save $100 on your first FOUR boxes! Use this link and use the coupon code BACKTOBUSY23 at checkout!
Get $100 off at Purple Carrot!
Expect a culinary adventure that spans a range of cuisines, from American and French to Indian, Italian, Mediterranean, Mexican, Middle Eastern, and Spanish. Purple Carrot offers meals in 2 to 4 servings, making it perfect for solo diners, couples, or even small family gatherings. Their menu features an array of mouthwatering options, from plant-based burgers and filling pasta and noodle dishes to crisp salads and much more.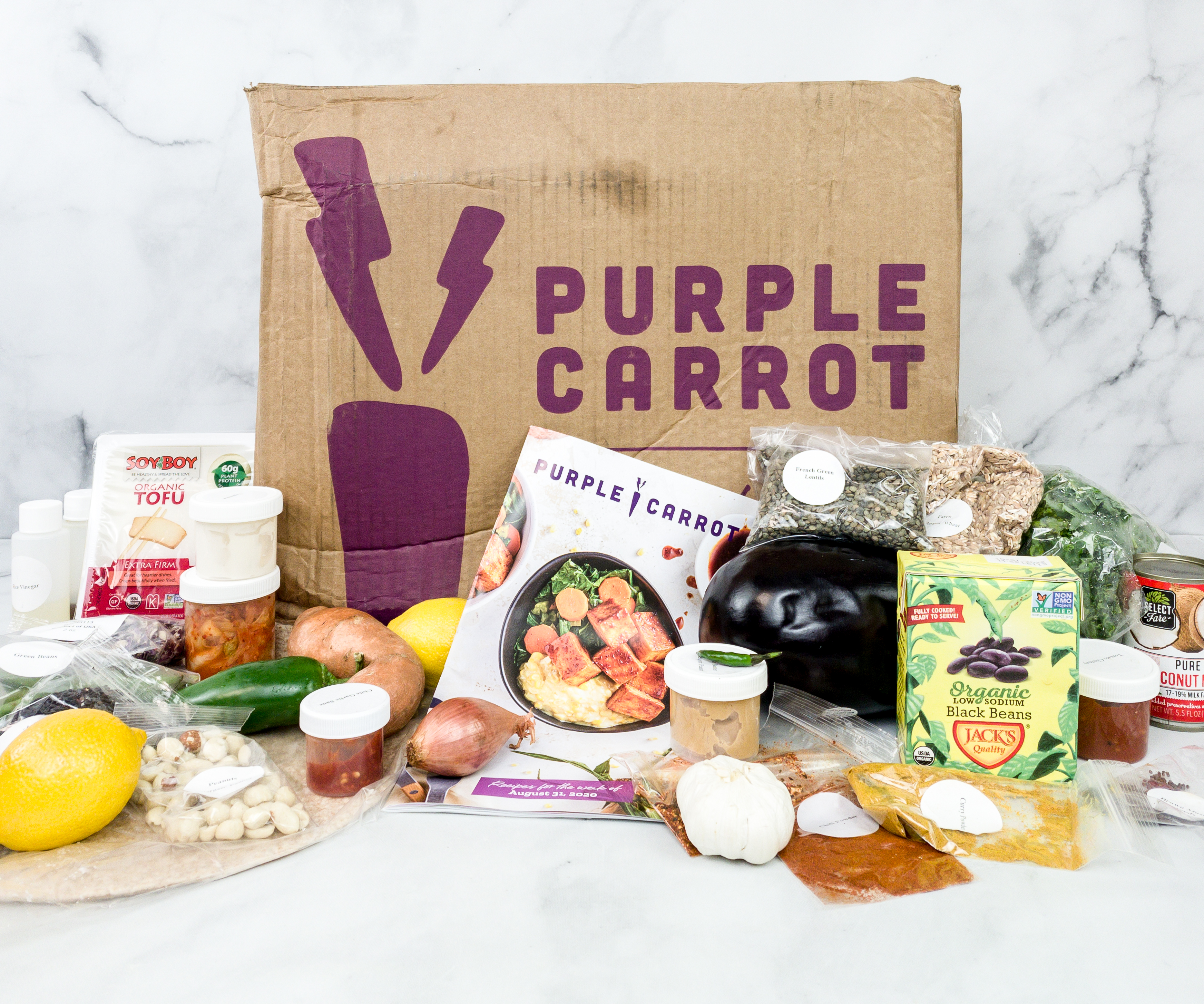 Now, let's talk about the good stuff – the meals! Purple Carrot's menu covers a wide range of options including dinners, breakfasts, lunches, and snacks. Whether you're starting your day with a wholesome breakfast, enjoying a satisfying lunch, or winding down with a delightful dinner, Purple Carrot has you covered.
Purple Carrot meal offerings start at $13 per serving. Whether you're an aspiring chef looking to craft your own plant-based meals or someone seeking the ultimate convenience of ready-to-eat dishes, Purple Carrot has you covered. With their meal kits, you'll receive carefully curated ingredients and chef-crafted recipes right at your doorstep, making it a breeze to cook up healthy and delicious plant-based meals in the comfort of your kitchen. But if you're short on time or simply craving instant gratification, their ready-to-eat meals are the perfect solution. These chef-prepared dishes require minimal effort, all you need is to heat them up and enjoy. Purple Carrot is all about providing options that align with your lifestyle, ensuring that you can enjoy the benefits of plant-based eating in the way that suits you best. See all our Purple Carrot reviews to find out more about this plant-based meal subscription service!