Experience the convenience of Gobble dinner kit subscription with an amazing deal! One of the standout features of Gobble is their commitment to doing the prep work for you. Gobble delivers everything you need to craft an exceptional dinner, and you'll be amazed at how quickly it comes together in just 15 minutes. Their selection of fresh and simple ingredients can be effortlessly combined in three easy steps, making it a perfect choice for even the busiest of families. Ready to give it a try?
Get your first 6 meals for just $36 + FREE Shipping when you sign up for a 2 person, 3 nights of meals at Gobble! Deal applies automatically, just use this link to subscribe!
Get your first 6 Gobble meals for just $36!
After receiving your first box, your subscription order will include future deliveries billed at $89.94, and you'll enjoy FREE shipping for 6 meals. It's important to note that the weekly price may vary depending on the menu selections you make.
Here's a peek at their menu: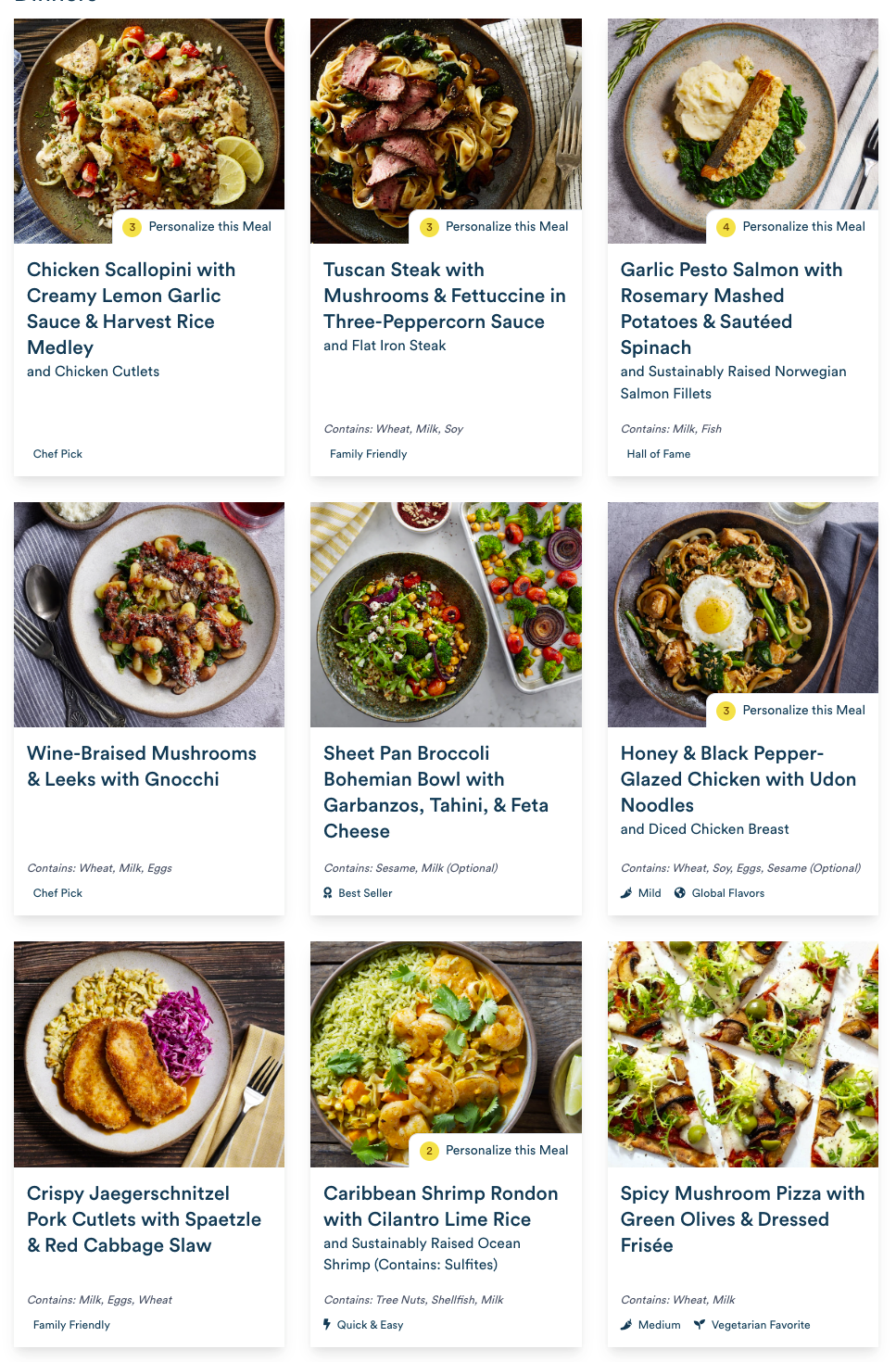 You have the option to choose from three different plans. The Classic Dinner Plan starts at $11.99 per serving and features classic recipes that are both delicious and satisfying. If you're looking for healthier options, the Lean & Clean Dinner Plan also starts at $11.99 per serving. It offers nutritious recipes with 600 calories or less, prioritizing lean protein and avoiding filler grains while following a low-carb approach. Lastly, the Vegetarian Plan, starting at $11.99 per serving, caters to those who prefer plant-based meals. It showcases globally-inspired dishes that are entirely vegetarian.
Every week, Gobble introduces a fresh lineup of new meals, providing members with the freedom to select their desired options at their convenience. With Gobble's dedicated chefs taking care of all the culinary preparations, even the busiest households can indulge in a variety of adventurous cuisines or stick to beloved traditional favorites. Rest assured that Gobble's offerings cater to even the most discerning palates, ensuring satisfaction for every member of the family. Discover more about this meal kit subscription box by exploring our Gobble reviews!