Get ready for a fun reading adventure with Bookroo picture and board books subscription, because they have an amazing deal for new subscribers! Imagine receiving a beautifully wrapped package filled with delightful books, specially curated for kids. It's not just a subscription—it's a magical journey through the pages of imagination.
Get 15% off on any subscription! Use the coupon code BOOKS2LOVE. Gift Subscription not included. Cannot be combined with any other offers.
Bookroo offers four subscriptions: Board Book Club ($24.95 per month), Picture Book Club ($24.95 per month), Junior Chapter Book Club ($25.95 per month), and Middle Grade Chapter Book Club ($25.95 per month). There are 3 books in each Board Book Box, and 2 books in each Picture, Junior, and Middle-Grade Book Box.
Ignite your child's passion for reading with Bookroo's monthly book subscription! The moment that the Bookroo box arrives, it becomes a symbol of the thrilling journey that awaits within its pages. It's the start of a brand-new reading adventure that will captivate young minds and foster a lifelong love for books. Check out all our Bookroo reviews to find out more about this subscription box!
About the Bookroo clubs: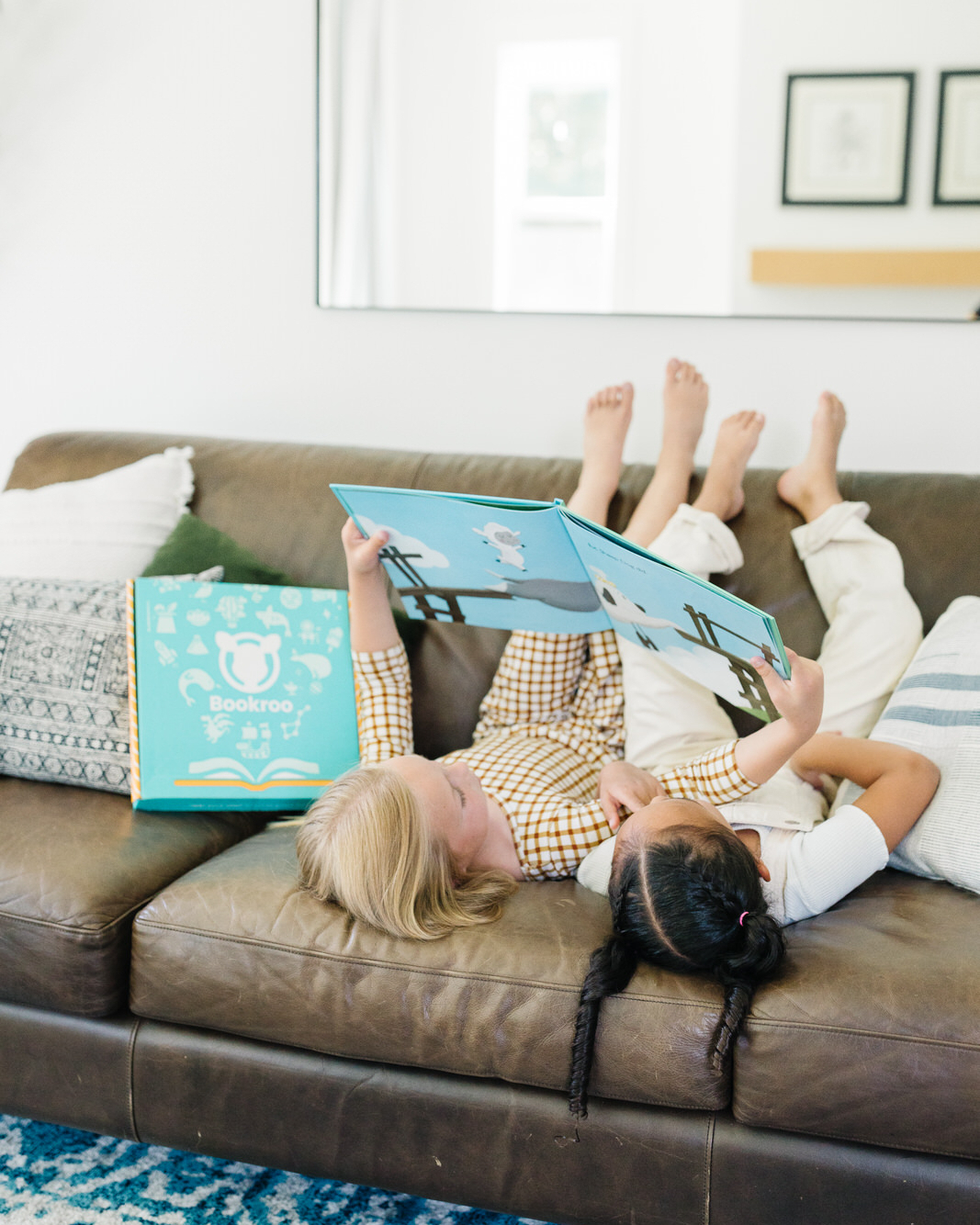 Bookroo offers book clubs tailored to different age groups. The Board Book Club, designed for children aged 0-3, provides three sturdy board books perfect for small fingers still learning how to handle books. These board books typically have 8-14 pages and are an excellent choice for introducing young ones to the joy of reading.
For children aged 3-6, the Picture Book Club offers two hardcover picture books. These books are ideal for reading aloud on a lap, allowing children to engage with the stories while enjoying the vibrant illustrations. With books typically ranging from 32 to 40 pages, the Picture Book Club sparks the imagination of young readers who are just beginning to explore the world of reading.
Both the Board Book and Picture Book Club include an insert that not only highlights the books but also offers exclusive details, such as insights from authors and illustrators. This additional information enhances the reading experience and creates a sense of connection with the creators behind the stories.
As children grow and advance in their reading skills, Bookroo provides book clubs suited to their changing needs. The Junior Chapter Book Club, aimed at ages 7-10, offers two books that bridge the gap between early reader books and longer stories. With book lengths ranging from 120 to 280 pages, young readers can immerse themselves in more complex narratives and develop their reading abilities further.
For children aged 9-12, the Middle Grade Book Club is an excellent choice. This club features two books that cater to readers ready for higher word counts, intricate storylines, and advanced vocabularies. With books typically spanning 300 to 400 pages, the Middle Grade Book Club provides engaging content that challenges and captivates young readers.
Similar to the Chapter Book Club, the Middle Grade Book Club includes an insert that not only highlights the books but also offers discussion ideas. These prompts encourage readers to delve deeper into the stories, fostering critical thinking and stimulating conversations.
With its diverse range of book clubs, Bookroo offers a delightful and educational reading experience for children of different age groups. From sturdy board books to immersive middle-grade novels, Bookroo nurtures a love for reading and supports children in their literary journey.