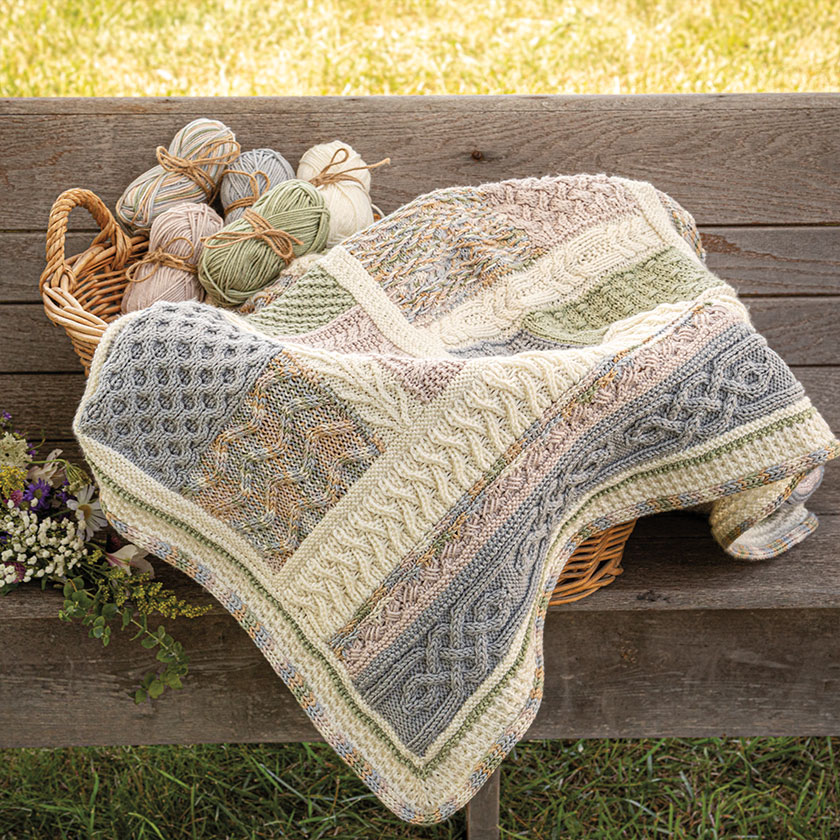 Step into the rolling hills and rugged coastline of Ireland with Annie's Irish Fields Aran Knit Afghan Club! If you want to explore the rich tradition of Aran knitting, you'll love this kit club that provides all the necessary materials and instructions for your newest Irish-inspired knitting project.
Ready to create a stunning, one-of-a-kind afghan using classic Aran stitch patterns and techniques? Enjoy half off your first kit with this deal for new subscribers!
Get 50% off your first month's Annie's Irish Fields Aran Knit Afghan Club! Use this link and coupon code SHARE50 to grab this deal! Also works on all of the rest of Annie's Clubs. That makes your first kit $11.99 + $5.95 shipping for a total $17.94 plus tax shipped!
Get 50% off at Annie's Irish Fields Aran Knit Afghan Club!
For $23.99 per month, each kit from Annie's Irish Fields Aran Knit Afghan Club comes complete with high-quality yarn, detailed patterns, expert online video tutorials, and clear instructions to help knitters navigate the process with ease. Additionally, the first kit includes a digital stitch guide as a gift to get subscribers started on the right foot. There are three color options available, namely Dublin, Natural Pearl, and Chinchilla. They are carefully curated to complement the intricate Aran stitch patterns and bring out the unique textures of the yarn.
Dublin.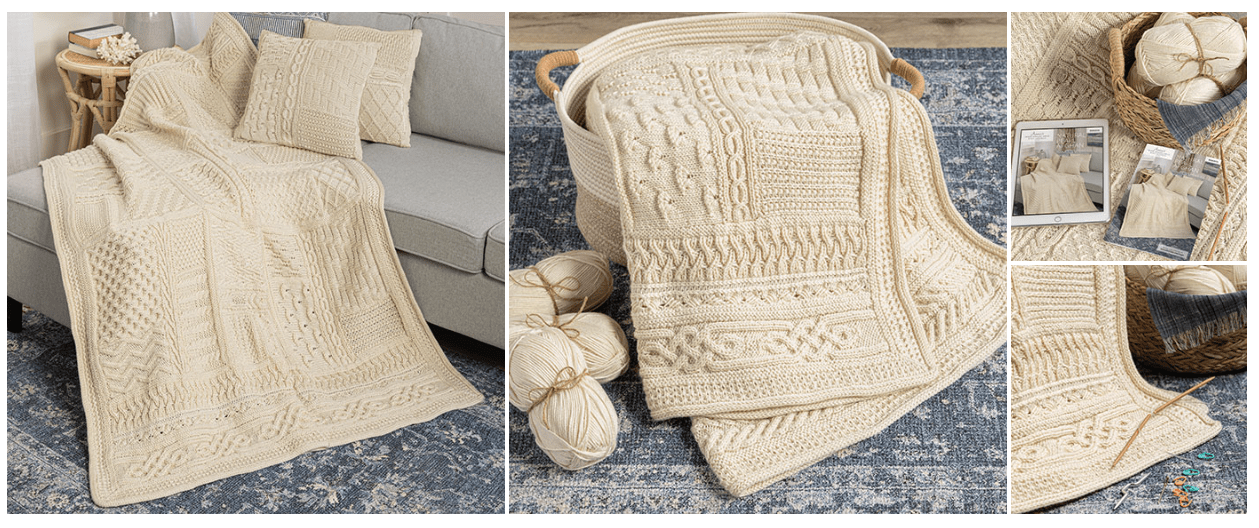 Natural Pearl.
Chinchilla.
Through this 12-month kit series, subscribers will learn several kinds of cables, twists, bobbles, and other techniques that are unique to the Aran style of knitting, making it the perfect opportunity to improve your knitting skills and celebrate Irish culture and traditions. Your final kit will include bonus patterns for two matching throw pillows to make with leftover yarn! These patterns offer a perfect opportunity to put any remaining yarn to good use while creating matching decor to complement the completed afghan.
Annie's Irish Fields Aran Knit Afghan Club prides itself on providing high-quality yarn that is perfect for creating amazing Aran stitch patterns. With expert guidance and support, you will soon be creating a beautiful and durable Aran blanket that is perfect for snuggling up on a cold night.
Discover the joy and satisfaction of creating your very own Aran afghan. With this kit club for knitters of all levels, you'll have fun while improving your knitting skills and creating a beautiful keepsake that you will treasure for years to come.
Visit Annie's Irish Fields Aran Knit Afghan Club to get the deal!