Experience the ultimate convenience and deliciousness with Tovala smart oven and companion meal delivery service. Treat yourself to this hassle-free meal delivery system that takes care of your busy schedule! Tovala ensures that you can enjoy nutritious and flavorful meals without the need for extensive cooking. Whether you prefer the convenience of dinner kits or crave prepared meals cooked in the comfort of your home, Tovala is the perfect solution. With minimal prep time, you can enjoy instant and homemade meals that are always fresh and never frozen. Don't miss out on this amazing deal and discover a new level of convenience in your daily dining routine!
Get your Tovala Smart Oven just $69 when you order 6 weeks of meals over 6 months! That's $180 off! Use this link to get started with Tovala, no coupon needed. Valid for a limited time only!
The Tovala Smart Oven Pro, originally priced at $249, is available for purchase in flexible terms of 3, 6, or 12 months. Enjoy delectable meals starting as low as $9.99, with a $9.99 shipping fee for all meal deliveries. Most meals are designed to serve one person, ensuring you can savor a satisfying dining experience tailored to your needs.
Tovala's meal subscription service offers the ultimate convenience by providing pre-portioned, chef-designed meals delivered right to your doorstep. These carefully curated meals are specially crafted to be cooked in Tovala's smart oven, a cutting-edge kitchen appliance that utilizes advanced cooking techniques to ensure each dish is prepared to perfection. With its user-friendly touchscreen interface, you can easily select the desired cooking mode, temperature, and time, taking the guesswork out of meal preparation. The oven even features a built-in camera, allowing you to monitor your meals in real-time through the Tovala app on your phone.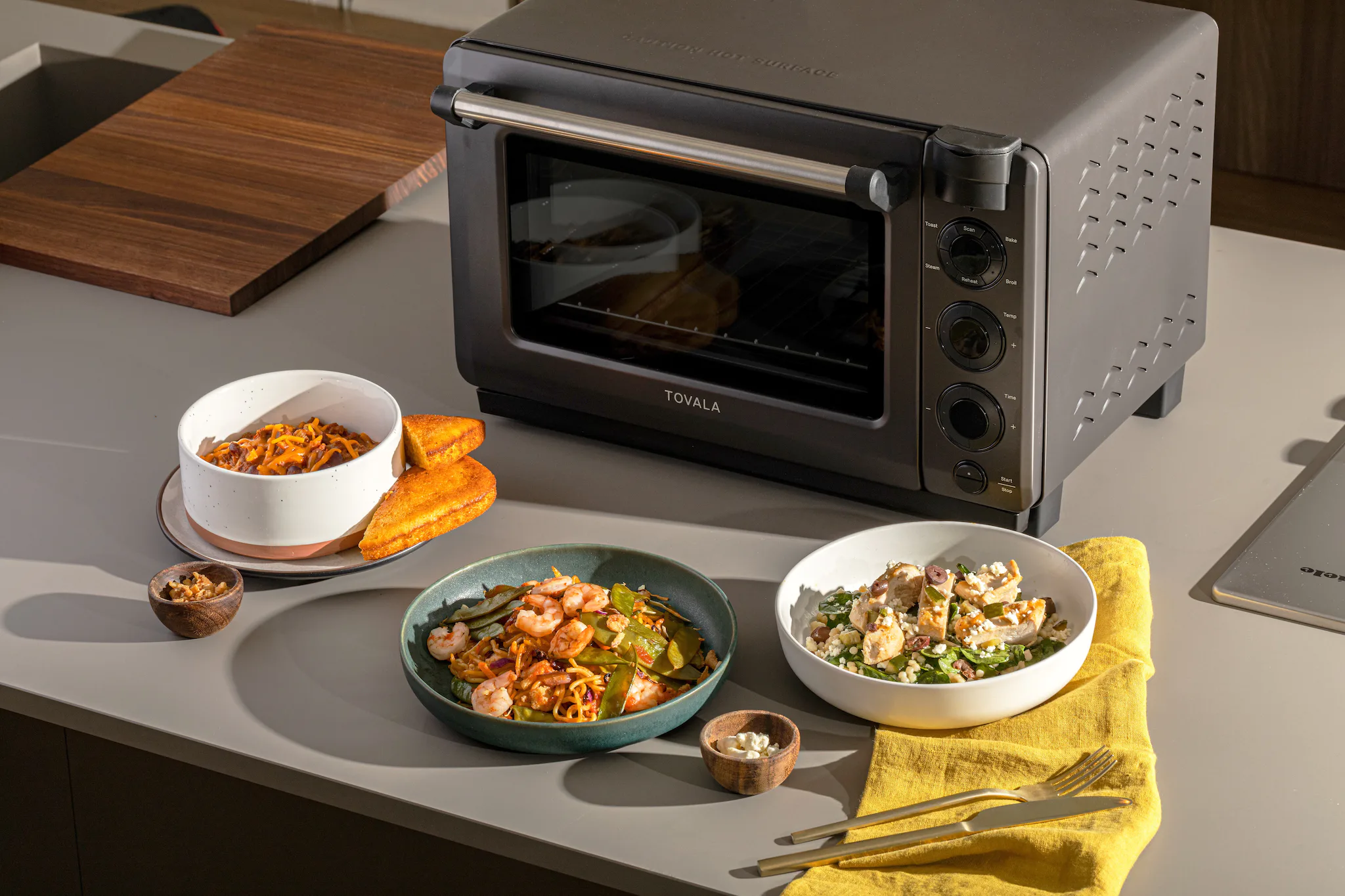 Experience the delight of Tovala's most popular meals, including the Sweet Hoisin Beef & Veggie Bowl, Gnocchi Alfredo & Pesto Roasted Broccoli, Panko-Crusted Chicken Sandwich with Potato Wedges, and the irresistible Honey Chipotle Shrimp Tacos. Whether you're looking for a quick weekday dinner or a satisfying lunch option, Tovala's meal subscription service has you covered. Embrace the convenience of having chef-quality meals delivered to your door, ready to be cooked in the innovative smart oven. Enjoy the benefits of healthy, home-cooked meals without the hassle, and savor every bite with Tovala's meal subscription service.