Healthy, real food recipes carefully formulated for your cat. Convenient delivery made easy for you.
Smalls cat food subscription has a purrfect deal for new subscribers! This cat food subscription is customizable according to your cat's needs or preferences – down to the texture of food your cat prefers – and all-natural plans for your cat!
Get 30% off your first subscription order + FREE treats FOR LIFE* + FREE Shipping! Just use this link to shop and use the coupon code CACTUS30 at checkout!
Get 30% off + FREE treats at Smalls!
*For the life of your subscription. Once your trial period is over, you'll be billed the full amount of your selected Fresh Plan every four weeks. Smalls provides a range of subscription options for human-grade fresh cat meals, available in flavors such as Chicken, Fish, Turkey, and Beef. Additionally, you can also purchase freeze-dried raw kibbles, toys, and cat litter to complement your cat's diet and lifestyle needs. Check out our Smalls reviews here!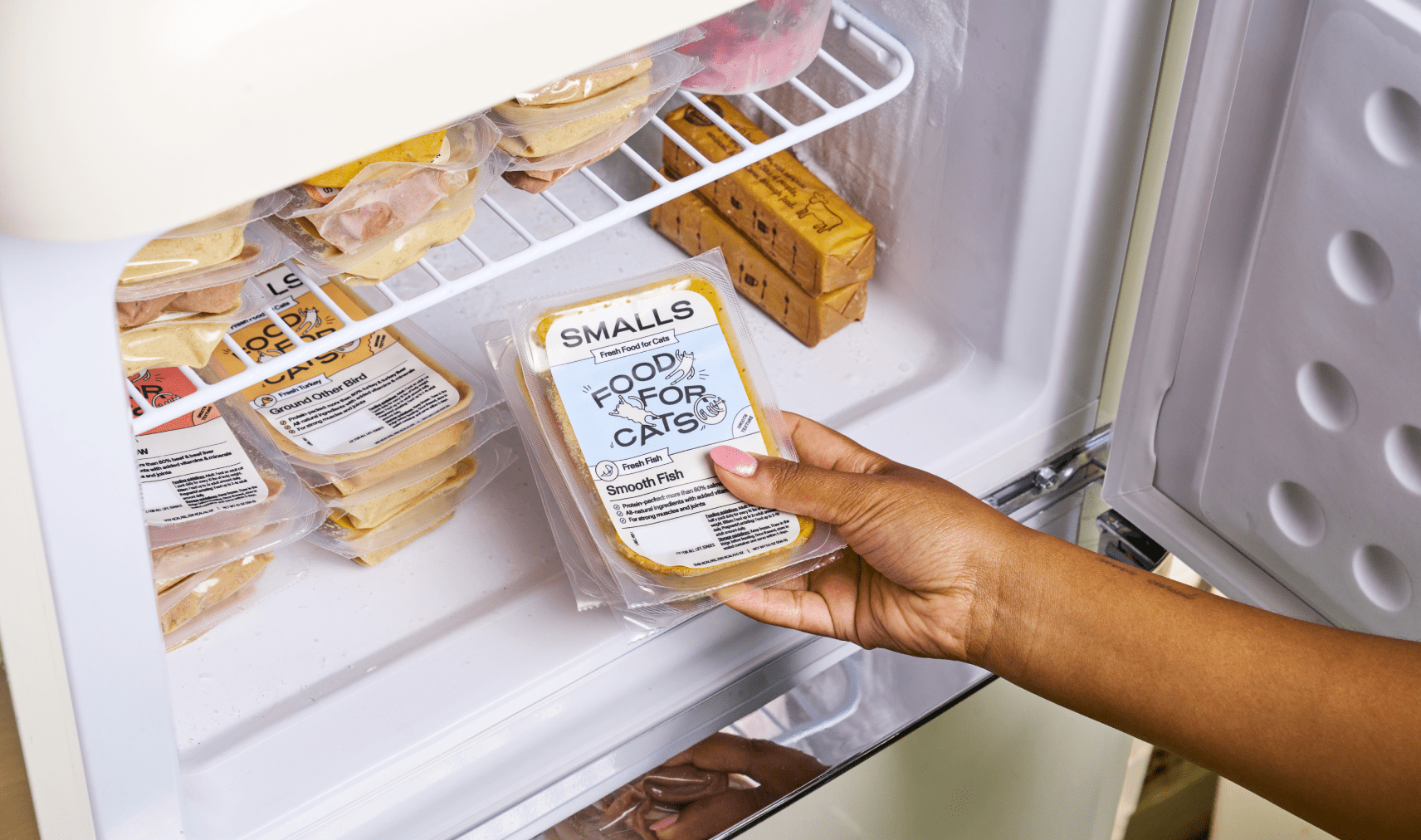 Transform your cat's health and happiness with Smalls – the secret to fresher breath, a cleaner litter box, and a more vibrant life. By providing your cat with the right nutrition, Smalls can help improve their digestion and promote healthy bowel movements, leading to less odor and a fresher, more pleasant environment for both you and your furry friend.
In addition, Smalls' balanced diet can also work wonders on your cat's coat, resulting in a shinier, healthier-looking coat with fewer hairballs and less shedding. Imagine being able to enjoy snuggles and cuddles with your cat without the constant need to clean up after them!
With Smalls' high protein content and improved hydration, your cat will have more energy and stamina to play, explore, and have fun. Whether they love chasing toys, climbing, or simply lounging in the sun, Smalls can help them feel their best and live their most vibrant life.
Smalls is one of our readers' picks for best subscription boxes for cats.