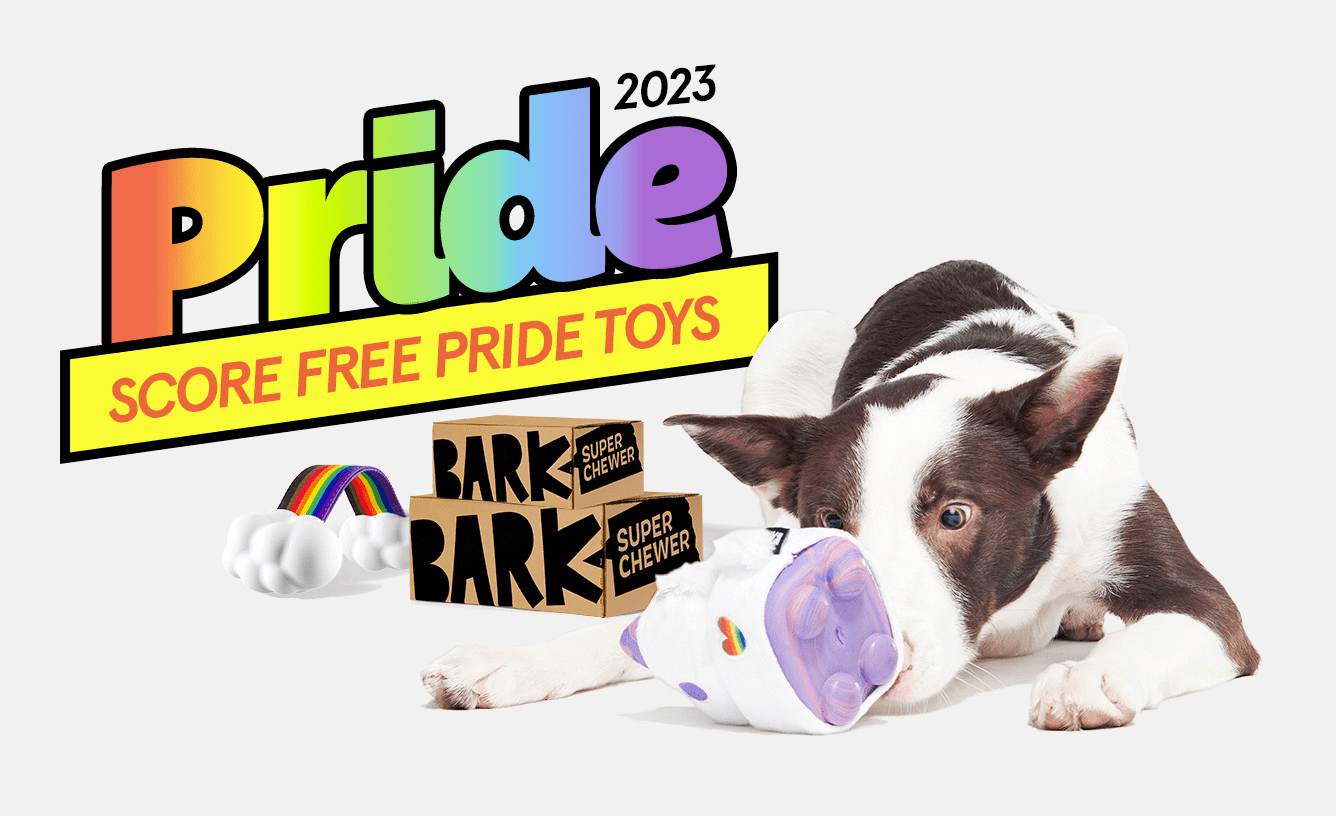 Barkbox Super Chewer has a new deal to welcome new subscribers to their dog subscription box for heavy chewers!
Draft 2 FREE toys for your Pride pack! Join now to get them in your 1st box of 2 tough toys, 2 meaty treats & 2 chews.
Get a FREE Pride Bundle including Disco Giddy and Rainbow Tug Toys when you subscribe to a multi-month plan (we always recommend 6 or 12 months for the best value) – just use this link to subscribe– no coupon code needed!
Get a FREE Pride Bundle with Super Chewer Box!
Here's a closer look at your FREE Pride Bundle Toys: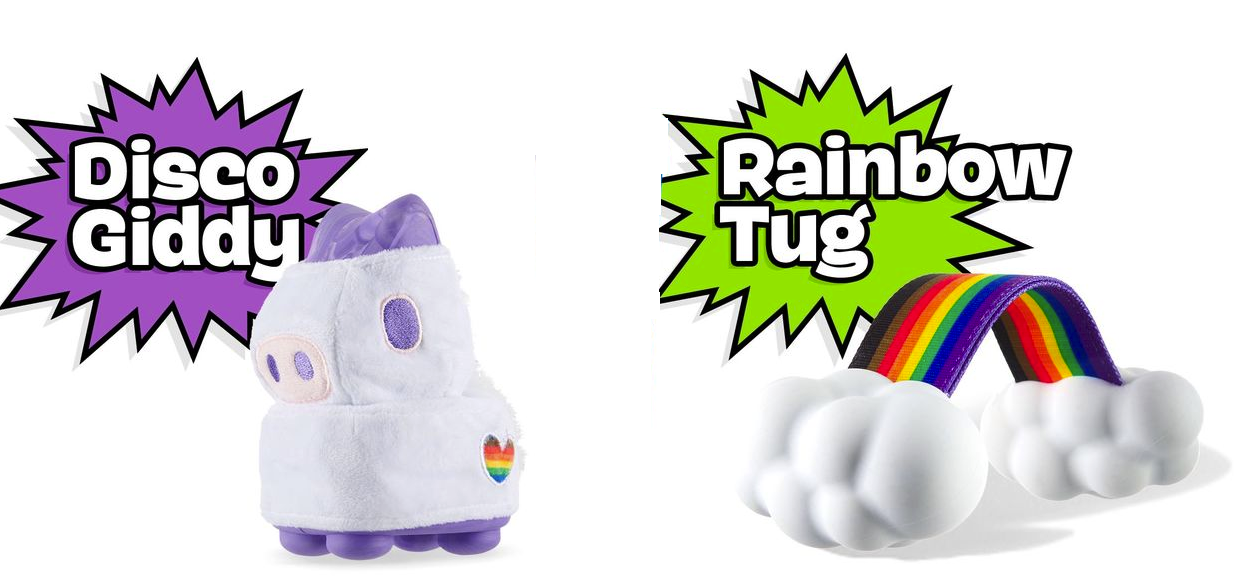 OR when you subscribe to a 6- or 12-month SUPER CHEWER plan with this link get FREE Extra month of BarkBox SUPER CHEWER!
See all our Barkbox Super Chewer Reviews to find out more about this great dog subscription box for heavy chewers! Looking for the regular box deal? Check out the Barkbox upgrade offer!
The Super Chewer dog subscription box is a thrilling adventure for your furry friend. It's filled with ultra-durable toys that can withstand the mightiest of chewers and mouthwatering treats that will make your pup's taste buds dance with joy. Just sign up, share your dog's details, and get ready for a monthly delivery of excitement right at your doorstep. Say goodbye to destroyed toys and hello to a world of endless fun and delicious rewards. It's convenience, durability, and pure happiness packed into one incredible box. Get ready to unleash the joy with the Super Chewer subscription box!