ButcherBox's BEST-SELLING Ground Beef deal is BACK! When you subscribe to their delivery of 100% grass-fed and grass-finished beef, free range organic chicken, and heritage breed pork, you'll get a FREE Ground Beef FOR A YEAR!
Get FREE Ground Beef for 1 year at ButcherBox!
Get 2 pounds of grass-fed, grass-finished ground beef for 1 year! No coupon needed, just use this link to subscribe!
Each month, ButcherBox curates a one-of-a-kind selection of the tastiest meats, humanely raised and free of antibiotics and added hormones. Or, you can customize your own box with your favorite cuts. Plus you can add on extras, including and wild-caught seafood, pre-cooked meats, and other special selections. It's totally easy to keep your freezer stocked with better quality, better tasting meats for all your meals. Check out all our ButcherBox reviews to find out more about one of our favorite subscription boxes!
Here's an example of what you'll get: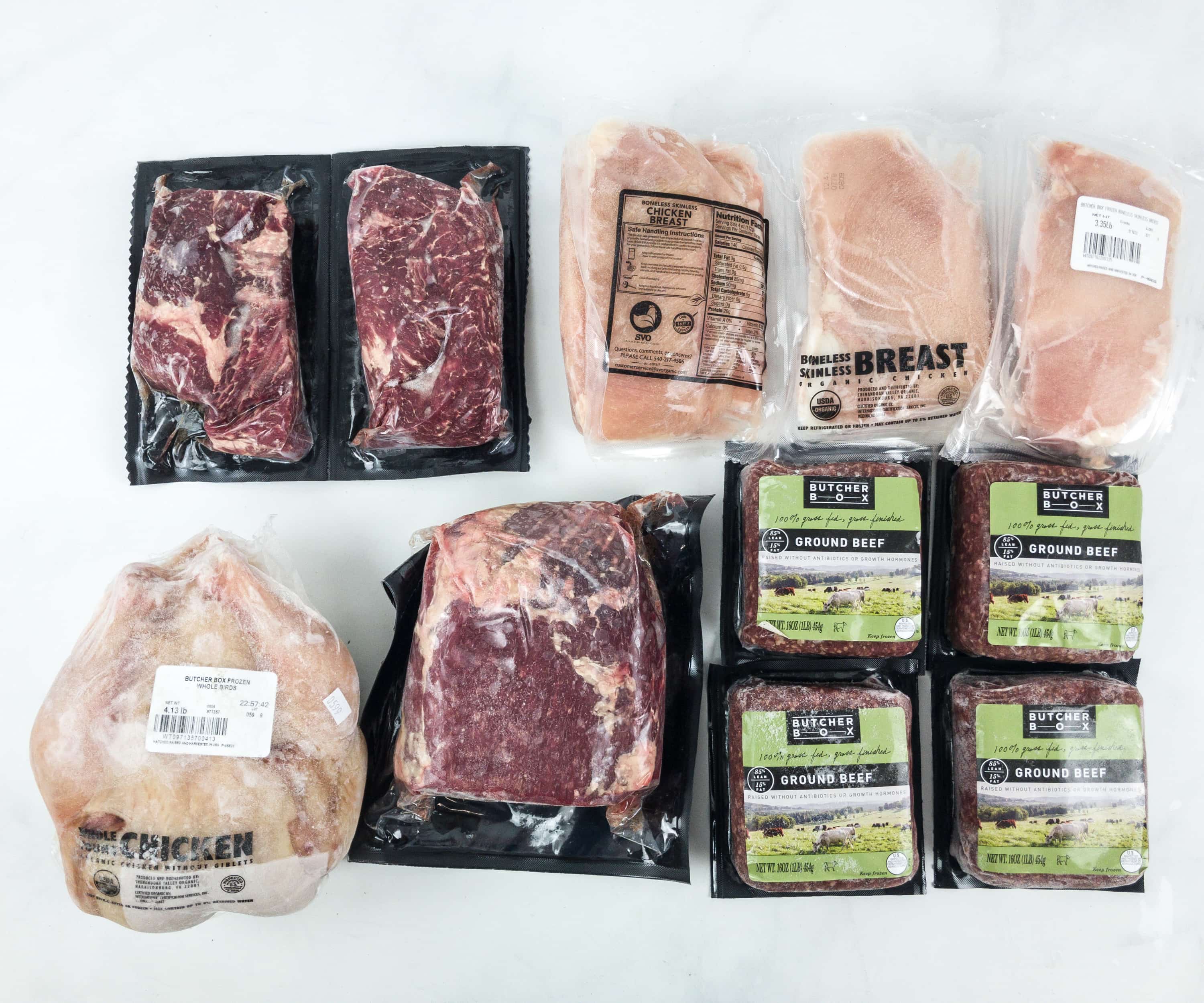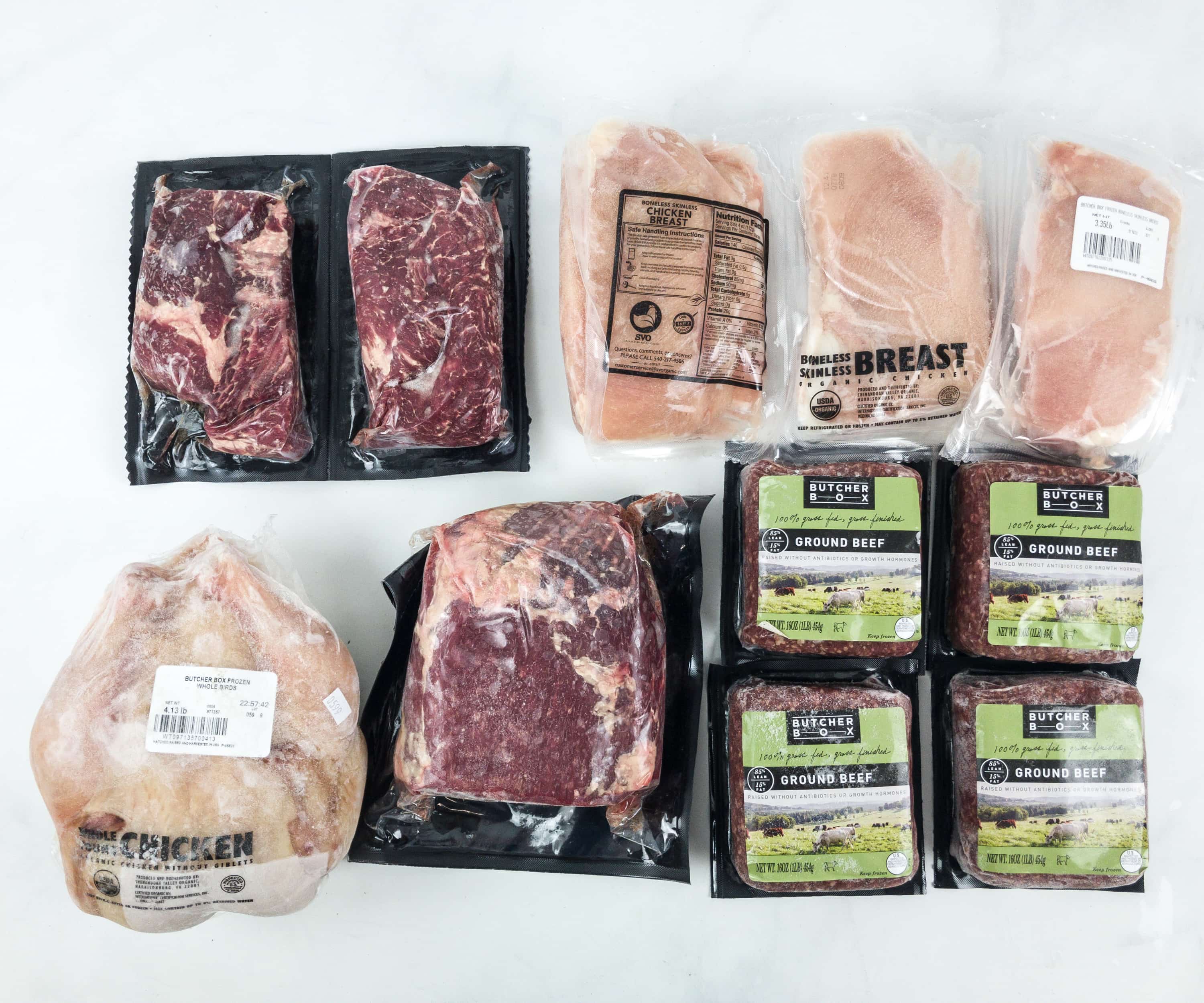 ButcherBox allows anyone to bid goodbye to hectic trips to butcher shops, fish markets, or local grocery stores. This meat delivery subscription service takes care of your protein fix and delivers them conveniently to your door on a regular schedule, even when the busy holiday season is on! You can skip the store and spend more time prepping for the festivities with family at home.
They're committed to offering only the premium meat for your meals – 100% grass-fed & grass-finished beef, humanely raised pork, free-range organic chicken, and wild-caught & sustainably harvested seafood. ButcherBox always ensures to make high-quality meat more accessible to all at fair and honest prices, which may cost less than $6 per meal. A curated box starts at $146, while a custom box starts at $169. Shipping is free too!
Everything is transparent, letting you know where their proteins are raised and sourced. It's meat and seafood done the right way to take the holiday celebration up a notch!