We have spoilers for the Boxwalla June 2023 Film Box, a subscription for movie buffs and pop culture fans!
Each June Film Box contains: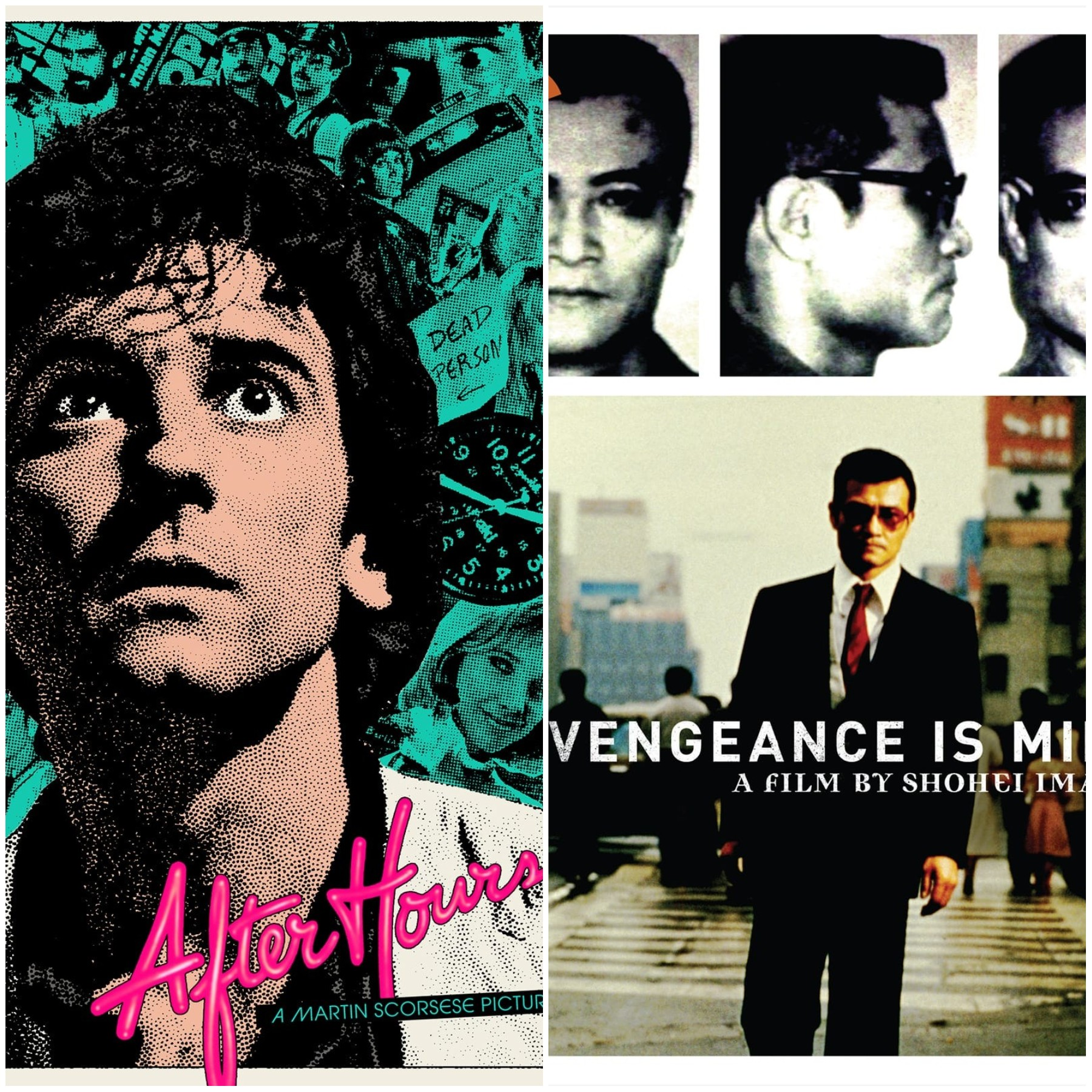 The June Movie box features Martin Scorsese After Hours in UHD+Blu Ray and Shohei Imamura Vengeance Is Mine in Blu Ray

After Hours By Martin Scorsese

Desperate to escape his mind-numbing routine, uptown Manhattan office worker Paul Hackett (Griffin Dunne) ventures downtown for a hookup with a mystery woman (Rosanna Arquette). So begins the wildest night of his life, as bizarre occurrences—involving underground-art punks, a distressed waitress, a crazed Mister Softee truck driver, and a bagel-and-cream-cheese paperweight—pile up with anxiety-inducing relentlessness and thwart his attempts to get home. With this Kafkaesque cult classic, Martin Scorsese—abetted by Michael Ballhaus's kinetic cinematography and scene-stealing supporting turns by Linda Fiorentino, Teri Garr, Catherine O'Hara, and John Heard—directed a darkly comic tale of mistaken identity, turning the desolate night world of 1980s SoHo into a bohemian wonderland of surreal menace.

Vengeance Is Mine By Shohei Imamura

A thief, a murderer, and a charming lady-killer, Iwao Enokizu (Ken Ogata) is on the run from the police. Director Shohei Imamura turns this fact-based story—about the seventy-eight-day killing spree of a remorseless man from a devoutly Catholic family—into a cold, perverse, and at times diabolically funny examination of the primitive coexisting with the modern. More than just a true-crime tale, Vengeance Is Mine bares humanity's snarling id. Director-approved Two-blu-ray Special Edition Features Below
Boxwalla offers subscription boxes and limited edition boxes. Boxwalla Film Box is $49.95 every other month, and comes with films by the best filmmakers from all over the world. See all our Boxwalla Film reviews to find out more.
Each Box will contain films from the Criterion Collection, along with inserts with detailed information on each film.
What do you think of the spoilers?