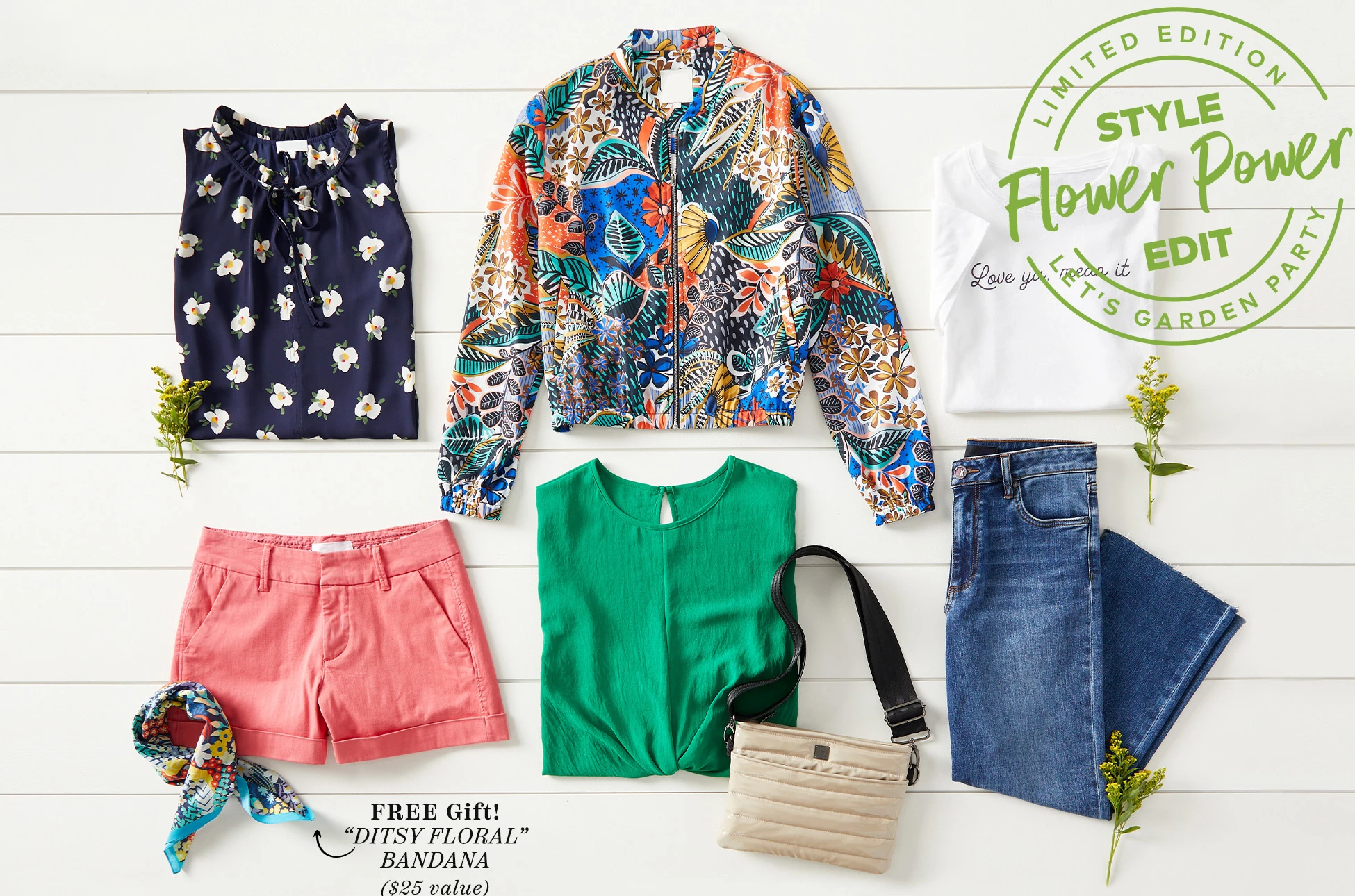 Wantable has released a limited time edit – the Flower Power Style Edit! Get 7 styles to bloom things up! Plus, get a FREE "Ditsy Floral" Bandana when you get this edit!
If you're looking to add a pop of floral fun to your wardrobe, look no further! This Flower Power Style Edit explores the mix-and-match versatility of blooming prints, patterns and graphics. Expect your favorite silhouettes in perfect-for-spring fabrics and colors —and get ready to find the freshest florals for your personal style.

You can replace your next scheduled Style Edit with this Flower Power Style Edit or order it in addition to your regular Style Edit.
Wantable has four plans: Wantable Style Edit, Wantable Active Edit, Wantable Sleep & Body Edit, and the Wantable Men's Edit. You'll get 7 edited pieces from a stylist based on your unique needs. Your $20 styling fee is applied towards items you buy. There are free returns and pickups.