Thrive Market has a hot coupon to try out their shopping membership that makes healthy living easy! With a Thrive Market membership, you can buy healthy food from top-selling, organic brands at wholesale prices. That includes items that are great for special diets, like paleo and keto, vegan and raw! Whether it's everyday cooking basics, healthy snacks, or special and gourmet goodies, they have everything you need to improve your healthy grocery shopping habits.
Get a FREE gift (up to $60 value) + 30% off on your first order when you purchase an annual Thrive Market Membership and minimum $25 first order! Use this link to checkout – no coupon needed. Gift offers may vary.
NOTE: You can try Thrive Market risk-free to make sure it's the right fit for you. You can cancel anytime during your risk-free 30-day trial.
Thrive Market has over 6,000 wholesome food, home, and beauty products – including organic & non-GMO food, clean beauty & bath, safe supplements & vitamins, and non-toxic home care products – and organic, biodynamic, or sustainably produced wines! You can sift and sort their selection by paleo, ketogenic, gluten-free, vegan, vegetarian, and raw lifestyles too.
Thrive Market is an online market with a focus on healthy and sustainable products. Shop for your household essentials or personal needs at members-only prices – without having to step outside! The Thrive Market membership is $59.95 a year, and you can get your first month for free. Aside from savings and better product choices, members will also enjoy the convenience of carbon-neutral shipping!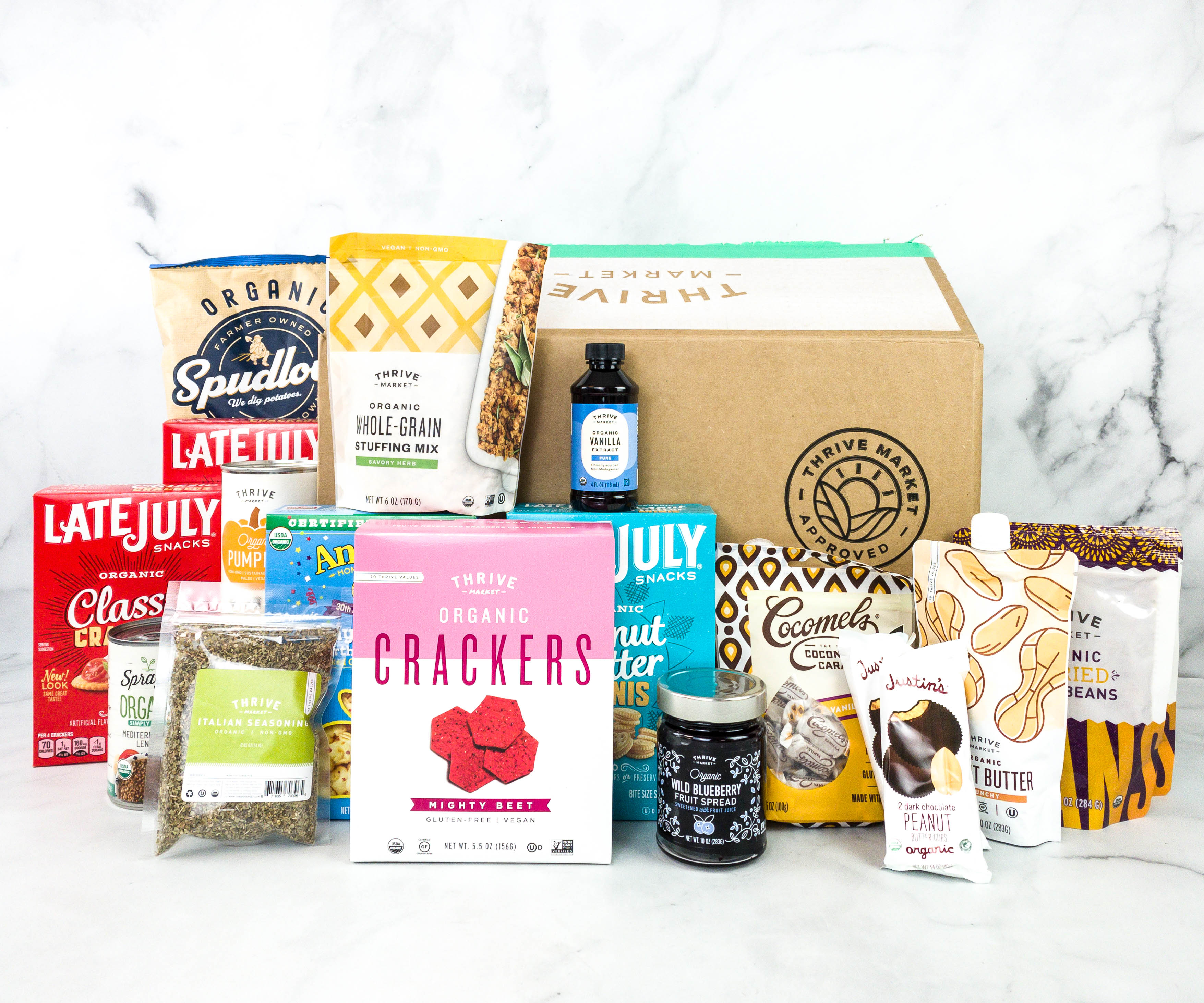 Start your risk-free 30-day trial membership and enjoy savings when you shop. According to Thrive Market, members save an average of $32 on every order! In case you don't get back your membership fee in savings in your first year, they will credit you the difference when you renew – without any questions asked. Thrive Market also gives back by matching every paid Thrive Market membership with a free one for a low-income family, student, teacher, veteran, or first responder.
Thrive Market also has their own product line, which includes meat & seafood, beauty, bath & body, vitamins & supplements, babies & kids, home, pet supplies, wines & beverages, and pantry staples. Whether you're shopping for essentials or for gifts, you'll never run out of healthy choices for yourself and your whole family! Other member perks to look forward to include free gifts, samples, and deals. Shipping is free on orders over $49.