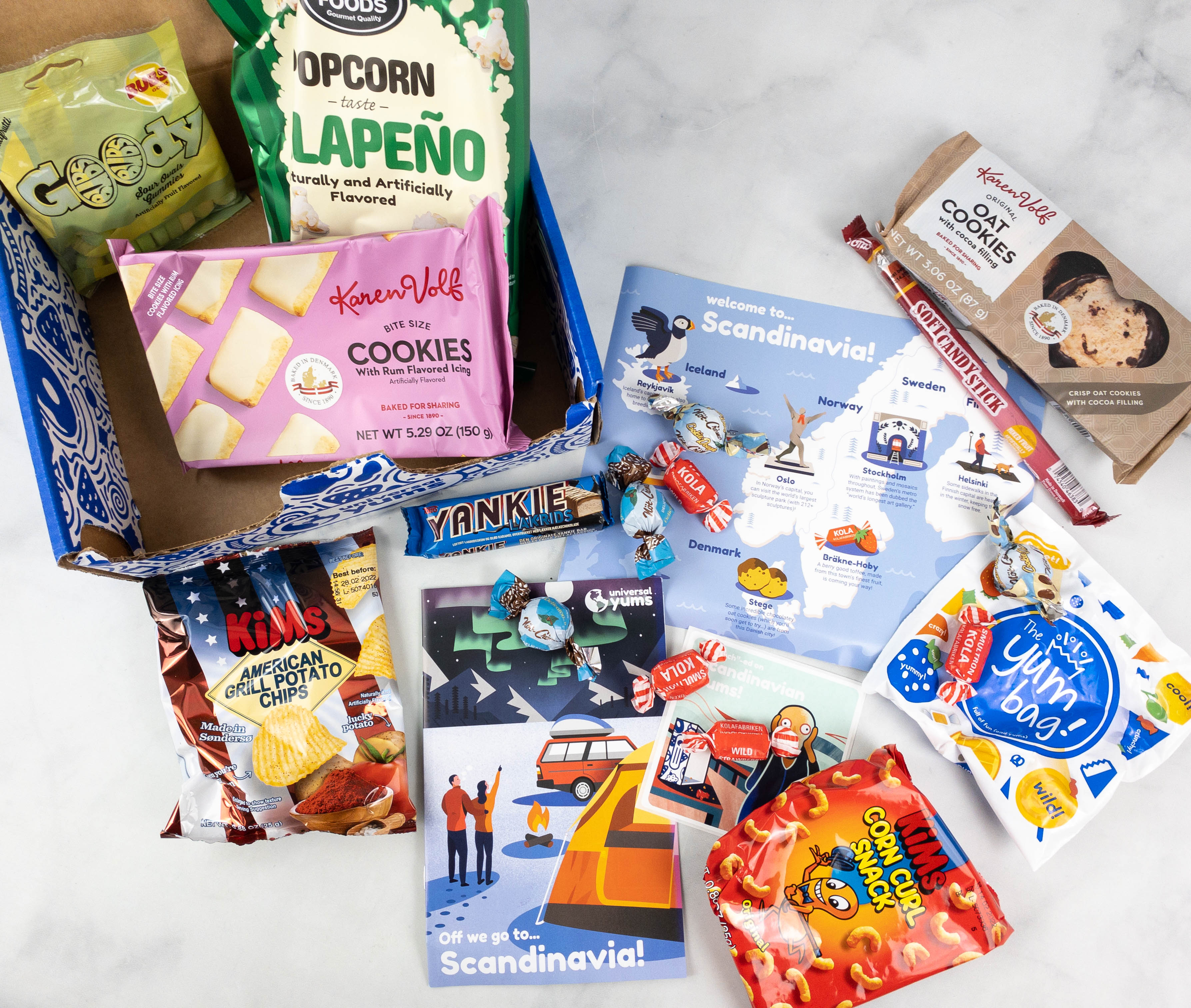 Snack subscription boxes stock up your pantry with your favorite goodies. They deliver delightful treats to enjoy regularly, ensuring you'll never run out of snacks to grab and munch on when the craving calls for it! Whether snacking in between meals or searching for something to bite into while binge-watching, Universal Yums makes the perfect companion! This international snack subscription is loved by many, and we can't blame them – it's fun to try out new flavors and learn about a new culture at the same time.
4 reasons why Universal Yums ranks as one of the top snack subscription boxes:
1. A new country is introduced each month
Every Universal Yums box takes you on a new adventure across the globe! This subscription features one country every month and includes unforgettable flavors unique to that country. It allows you to explore the flavors of far-off places without actually leaving your home. It's a one-of-a-kind way to learn about a new culture while also giving you the opportunity to sample new delicacies! Past countries featured in Universal Yums boxes include South Korea, Greece, Taiwan, the Czech Republic, and more.
2. Boxes include a wide range of snacks
With Universal Yums, you can look forward to all kinds of snacks, ranging from the most popular international snacks to unique flavors that are not easily available in stores near you. Think of butter caramels from France, licorice from Finland, kimchi-flavored snacks from South Korea, bubble tea flavored snacks from Taiwan, and more! Although some snacks may include flavors you are not used to, it's still a fun experience – and that's the charm of this snack subscription box! It's also a fascinating way to learn about different snacks that are popular among locals in the featured country.
3. An interactive guide booklet is included in every box
To steer your adventure, each monthly box comes with an information guide. It contains country highlights, historical facts, local tourist spots, and trivia questions about the country. It serves as your stepping stone in learning about the cultures and traditions of the featured place. Aside from informative content, the booklet also includes a regional recipe that you can recreate at home! Of course, it also lists all the snacks and candies in your box with descriptions and photos of each, plus nutrition facts. There are also fun quizzes to play alone or with friends!
4. Different subscription plans to choose from
What's good with Universal Yums is they have three different plans to choose from, depending on your snacking habits and limits. The Yum Box costs $17 a month and includes 5-7 tasty snacks in every box, plus a 12-page booklet with trivia and games. This is a great choice for solo snackers, as well as for those who are on a budget. The Yum Yum Box is a slightly bigger box that costs $29 a month and includes 10-12 unique snacks in every box, plus a 16-page guidebook with trivia and games. This is great for those who reach for tasty snacks more than once a day. The biggest box they offer is the Super Yum Box, which costs $45 a month and includes 15-18 delightful snacks in every box, plus a 16-page informative booklet with trivia and games. This jam-packed box is great for sharing! Shipping is free for contiguous US orders and military addresses only.