There's nothing quite like the feeling of having fresh flowers in your home or office. They have the power to enhance any space and put a smile on your face, especially if you've got your favorite blooms on display. That's why Send Smiles, an online flower delivery service, has created a subscription that makes it easy to keep your space fresh and beautiful all year round!
With a Send Smiles subscription, you can have beautiful blooms delivered to your doorstep on a regular basis. Each delivery will include a professionally arranged bouquet of fresh flowers, carefully packed in their signature Send Smiles carry box. You can easily set up recurring deliveries and choose from weekly, bi-weekly, or monthly subscriptions, depending on your needs. Whether you're looking to brighten up your living space, create a more inviting office environment, or surprise a loved one, it's designed to provide you with an effortless and convenient way to enjoy the beauty and uplifting power of flowers!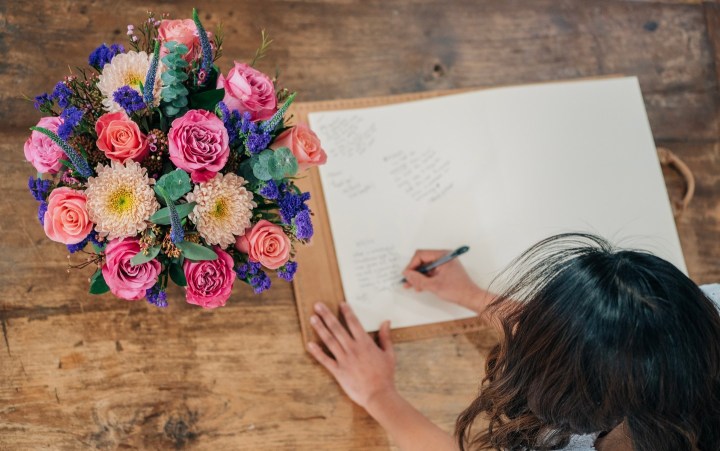 Send Smiles bouquets are crafted with care and attention to detail. Flower enthusiasts can anticipate a diverse selection of stunning floral arrangements from Send Smiles, including some of the most popular blooms such as roses, hydrangeas, carnations, and more. Each arrangement is thoughtfully curated to showcase the natural beauty and unique characteristics of each flower. With their commitment to sourcing only the freshest and highest-quality flowers, Send Smiles ensures that each arrangement arrives in peak condition, ready to brighten up any space and bring joy to anyone who loves flowers.
There are four subscription types to choose from, each one offering a unique selection of flowers, sizes, and styles to suit any taste and budget. The Classic subscription ($65) features an elegant arrangement of fresh flowers, while the Deluxe subscription ($85) includes a larger bouquet with more blooms. The Premium subscription ($100) features a stunning display of exquisite flowers, while the Luxury subscription ($125) includes the most high-end and unique arrangements that are sure to impress.
All of the flowers offered by Send Smiles are grown in Colombia and Ecuador. They prioritize sustainability, so you can feel good about the environmental impact of your purchase. They also partner with family-owned farms, ensuring that the flowers you receive are grown and harvested with care. From the moment you place your order to the time your flowers arrive, Send Smiles has a sophisticated system in place to ensure that your flowers are delivered on time and in perfect condition. This means you can rest assured that your flowers will arrive just as stunning as they look online!
One-time bouquet orders are also available on Send Smiles' website. And if you're in a pinch and need to send a last-minute gift, Send Smiles has got you covered with same-day delivery options in Washington, DC.
We at Hello Subscription love to discover the most fun and unique subscription boxes and share them with our readers. Say Hello is a series of articles featuring up and coming subscriptions, as well as other interesting subscriptions that our readers might love!