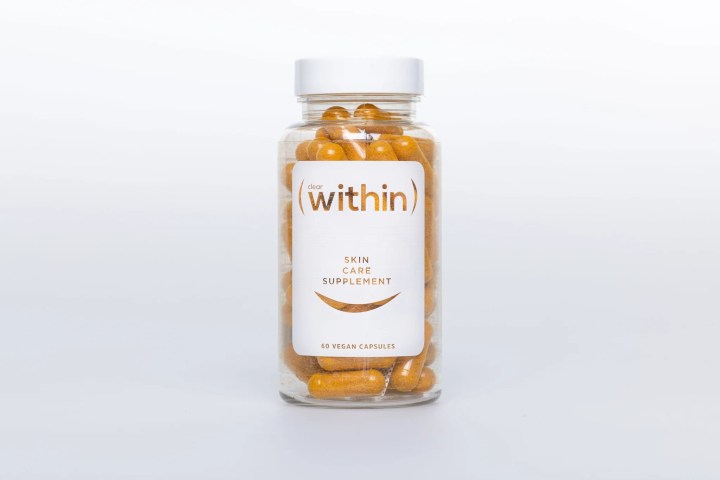 When it comes to achieving clear and healthy skin, many people with acne have tried numerous skincare products and treatments. However, finding a long-lasting solution often requires an internal approach.
Clear Within offers a unique solution to your skin woes – it's a skin supplement designed to fight acne by improving your skin from the inside out. With its special formula and commitment to using natural ingredients, Clear Within offers a promising solution for those looking for an effective and comprehensive acne treatment. Subscriptions start at just $38 per month. As an added benefit, shipping is completely free, ensuring that your skin supplement is delivered right to your doorstep without any additional cost.
DEAL: Get 10% off your first bottle! Use coupon code START10.
Addressing the root causes of acne for lasting results
Clear Within stands out as a skin supplement specifically formulated to target acne-prone skin. By providing the body with essential nutrients and supporting skin health from within, this innovative product aims to reduce skin inflammation, regulate hormonal breakouts, and control excess sebum production.
Unlike many acne treatments that rely on pharmaceutical drugs, Clear Within offers a drug-free alternative. It's an acne treatment option that avoids potential side effects associated with traditional medications. This approach aligns with the growing demand for natural and holistic skincare solutions.
Clear Within prides itself on its commitment to using simple, vegan, and allergen-free ingredients. Each capsule is carefully crafted with natural components, devoid of any harmful chemicals or unnecessary additives. Curcugen, milk thistle, vitamin A, niacinamide, chromium, magnesium, pantothenic acid, zinc, astaxanthin, and selenium are carefully chosen for their unique properties. These ingredients contribute to reducing inflammation, balancing hormones, and rejuvenating the skin, all vital aspects for achieving a clear and vibrant complexion.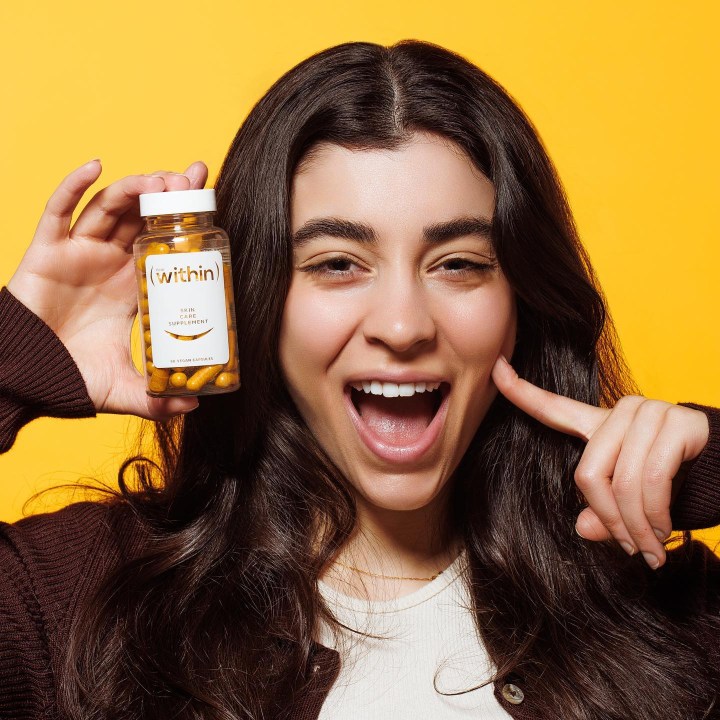 Customized deliveries, continuous clear skin
Clear Within understands the importance of consistency when it comes to skincare routines. With a subscription, you can effortlessly maintain your supply of skin supplements without the hassle of reordering. Enjoy the convenience of automatic shipments delivered to your doorstep, ensuring you never run out of this essential supplement. You'll also have the flexibility to adjust your shipment schedule to align with your individual requirements.
Additionally, Clear Within offers free and easy cancellation, providing you the freedom to manage your subscription hassle-free. If for any reason you are not satisfied with the results, they ensure a hassle-free refund with their 30-day money-back guarantee. This assurance allows individuals to try the product without any risk.
Incorporating Clear Within into your daily routine is effortless. With a recommended dosage of two tablets per day, preferably taken with meals, Clear Within seamlessly fits into your existing skincare regimen. Taking one tablet in the morning and one in the evening ensures a consistent supply of the essential nutrients required for healthy, acne-free skin.

We at Hello Subscription love to discover the most fun and unique subscription boxes and share them with our readers. Say Hello is a series of articles featuring up and coming subscriptions, as well as other interesting subscriptions that our readers might love!