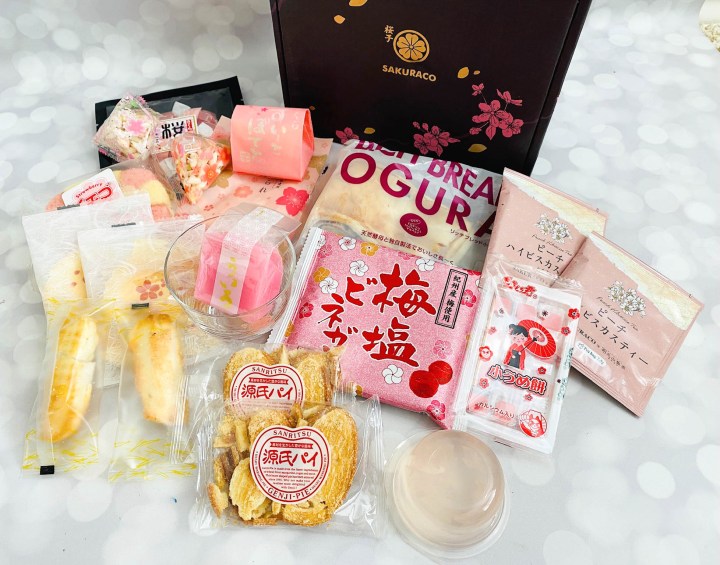 Sakuraco May 2023 box was themed Moonlit Sakura! Cherry blossoms blooming during the day are beautiful, but an extra special spectacle happens when you view them at night! This box celebrates yozakura, where people gather to enjoy the sight along with drinks and treats, too!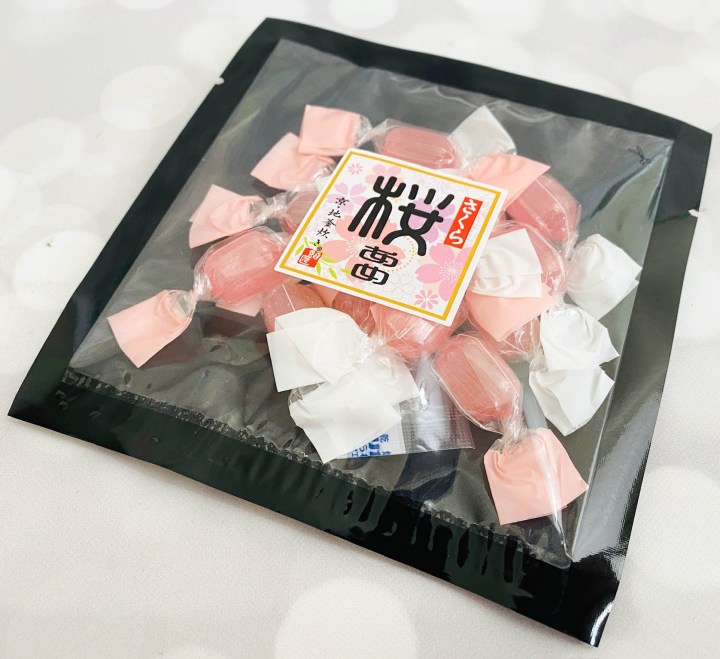 Sakura Ame. Delicate sakura-flavored hard candies infused with cherry blossom powder. These have that delicious blend of salty-sweet flavor.
White Soy Sauce Sakura Arare. Tiny crackers with a savory soy sauce flavor.
Ume Salt & Vinegar Senbei. These senbei are the big, thick, crunchy kind that I love and have a salty-sour flavor.
Sakura Cream Gaufrette. Delicate cookies with a cherry blossom cream sandwiched between them. These are so delicate and light and thankfully didn't get completely crushed, and the pretty pattern stamped on top is so lovely!
Ichigo Roll. A simple strawberry and cream roll. The checkerboard pattern makes this extra cute!
Mini Plum Mochi. Mini mochi with a plum flavor. It includes a toothpick to eat them!
Sakura Sweet Potato. A muffin that really just tasted exactly like sweet potato!
Sakura Uiro. A dense soft and chewy candy. This type of candy was only eaten by the wealthy during the Edo period.
Tetra Pon. These are tiny sweetened treats made of puffed wheat.
Genji Pie. Genji Pie are my FAVOURITEEEEE! Sadly mine ended up smashed due to the delicate nature but if you ever have a chance to try these, do it. You know how pie crust has that sugar sprinkled on top? That's basically what these are, only lighter and flakier. SO addicting.
Rich Ogura Bread Loaf. This bread loaf was soooo light and fluffy, and has red bean paste woven through the layers. It's absolutely delicious!
Mame Mochi. These are log-shaped senbei with a savory glaze.
Hana Warabimochi. Warabimochi is a delicate jelly dessert. This one has a subtle fruity flavor.
Peach Hibiscus Tea. I absolutely loved this collaboration with Maruyama Seicha to present a green tea with peach flavor. It also turned the prettiest pink color!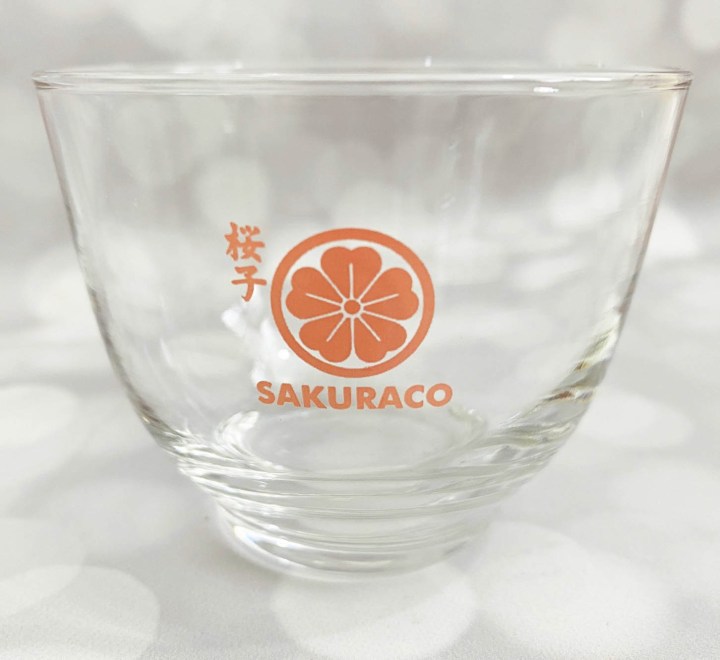 Sakura Tea Glass. A simple tea glass with the Sakuraco design.
This month's box was a beautiful selection of traditional treats from Japan. Everything was presented with such care and beauty, this box is an absolute delight to open every month. The sakura-flavored treats were delicate and subtly sweet, evoking the fleeting beauty of cherry blossom season. The cookies and mochi were equally delicious, and the tea was a perfect complement to the other items. Overall, Sakuraco continues to impress with their attention to detail and commitment to quality. Whether savoring the delectable treats alone or sharing them with loved ones, this box brings joy, discovery, and an appreciation for the rich culinary heritage of Japan!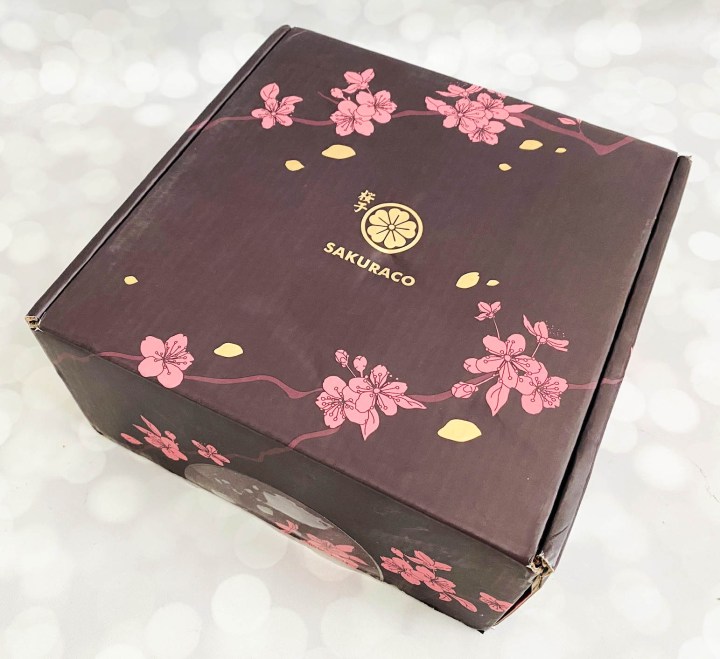 Sakuraco is a monthly box of authentic Japanese snacks, tea, and even home goods sent directly from Japan! There will be 20 items in each box and may include mochi, senbei, candy, and cake. The box will be curated to a theme but you know it's going to be fun and tasty. Sakuraco ships worldwide. The box is $37.50 a month with prices dropping for longer terms. Shipping is $12.50 to the US, and is about the same for other countries. This is a sister box to TokyoTreat, but a bit more upscale in looks, less kawaii or juvenile, and curated towards afternoon tea time.