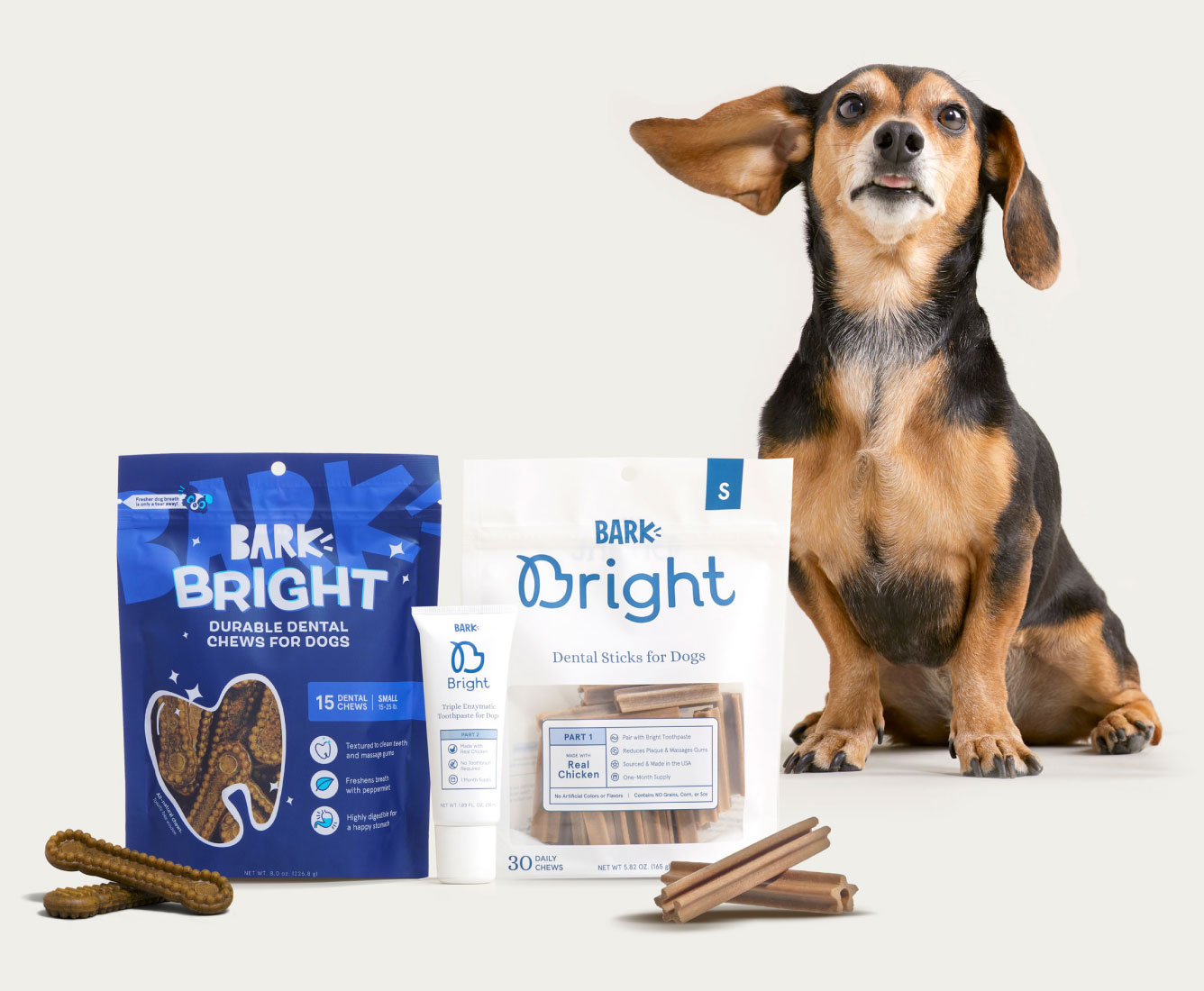 Brushing your dog's teeth on a daily basis is an important part of your dog's overall health. But just because something is necessary doesn't always mean it's easy to do, and regularly brushing your dog's teeth is proof of that. No matter where you're at with your dog's oral hygiene, it's never too late to start them on a dental routine.
Ever heard of BARK Bright? It's a unique dog dental care system that completely eliminates the hassle of brushing your dog's teeth. It's the first and only daily dual toothpaste and dental stick system to keep dogs' funky breath and plaque buildup under control.
So, toss the toothbrush and learn more about how Bark Bright out performs any toothpaste, chew, or toy alone.
4 Reasons That Make Bark Bright the Real Deal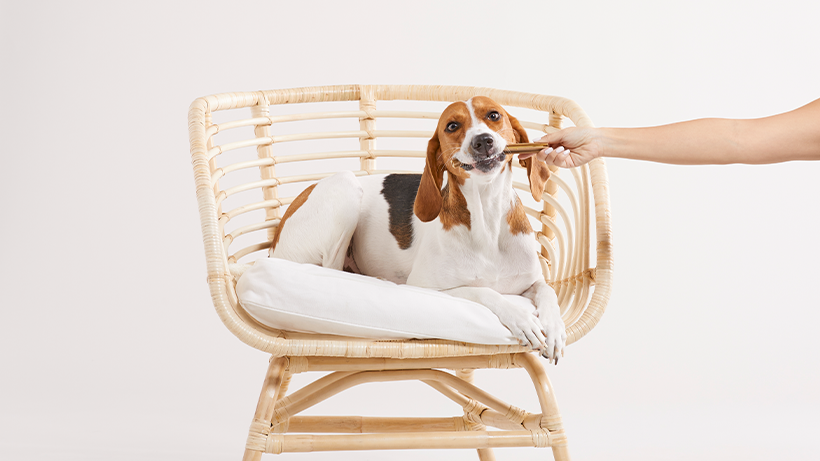 1. It's the only triple-enzymatic toothpaste for dogs.
No other dog toothpaste uses THREE enzymes to break down the debris that causes bad breath and other dental problems in dogs. Amyloglucosidase, Glucose Oxidase, and Lactoperoxidase work together to boost your dog's natural self-cleaning process, keeping their breath fresh without the need for a toothbrush.
2. Tasty flavors in every bite.
Bark Bright offers two different dental kits for dogs: the Original Dental Kit contains chews in a delectable chicken flavor that dogs love, while the Durable Dental Kit offers mint-flavored chews that provide a refreshing taste for dogs. Aside from helping you maintain your dog's oral hygiene, these dental chews also serve as yummy treats. We know it's a struggle to convince your dogs to open their mouths wide, but Bark Bright chews are so tasty and fun, your dogs will want to have them every day.
3. They have sizes for every dog.
You can choose the product size that is best for your dog, whether they are small (less than 20 pounds), medium (20-50 pounds), or large (above 50 pounds). The Original Dental Kit includes 30 chews, while the Durable Dental Kit includes 15 chews with special nubs and ridges designed especially to satisfy heavy chewers. Each dental kit will also include a tube of toothpaste that can last for a month.
4. Freshens breath in only 1-2 weeks.
Bright's dynamic duo attacks bad breath debris in two ways: the chew scrapes teeth and the toothpaste's 3 active enzymes break down particles and scrub away bacteria. After 1-2 weeks, they promise to freshen your dog's breath, as long as you consistently give your dog 1 chew per day! Then, in 3-4 weeks of use, you'll notice cleaner, healthier-looking teeth. The longer you use Bark Bright, the better the results you'll see.
A dog's dental health is just as important as their other daily needs! Bark Bright's dental products are made especially for canines, so pet parents can rest easy knowing that these products contain no harmful or toxic ingredients. This chew and toothpaste combo is a great alternative if you're tried of forcing your pup to open their mouth during toothbrush time! Bark Bright sends the products to your doorstep on a regular schedule, so it's also convenient even for busy pet parents.
Bark Bright is a monthly dog dental subscription box that delivers specially formulated toothpaste and dental chews straight to your door. If their toothpaste and treats don't meet your dog's needs, they'll send their own man to work with you to find the exact right bite for your pups!