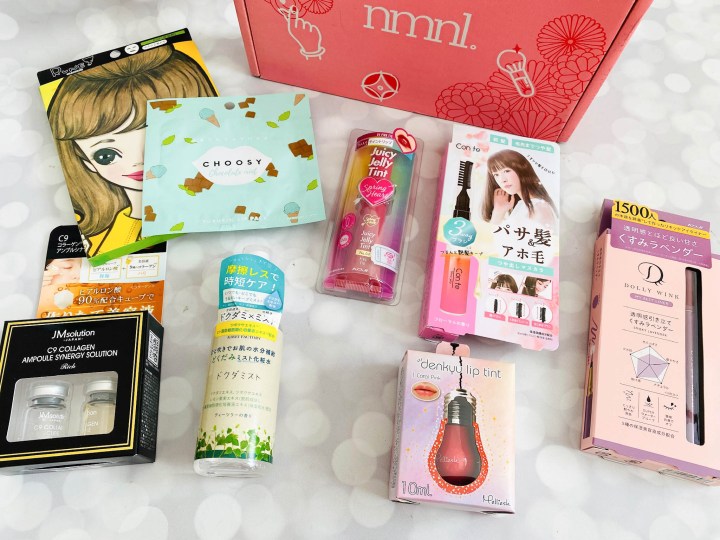 The April 2023 nmnl box had everything we need for Spring Beauty Secrets! Featuring skincare and makeup products from Japan and Korea, you can put together a whole look with this month's box! Check out our review below!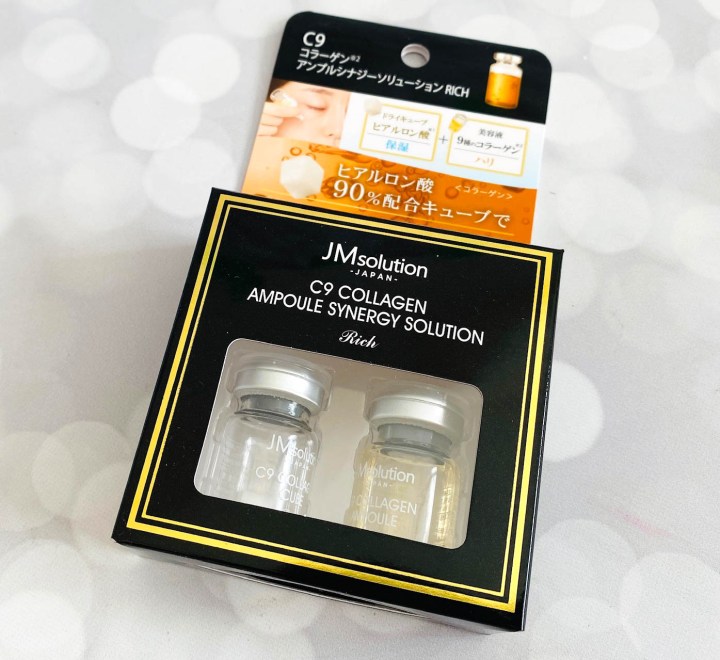 JM Solutions Collagen Ampoule Synergy Solution. This is a two step collagen serum. One vial contains a cube of collagen and the other is a serum; combining the two creates a rich serum you can use to help improve fine lines on the face.
Dolly Wink My Best Liner: Lavender. Dolly Wink products are famous in Japan, especially their lashes. This is a lavender eyeliner that offers a more subtle look than black or brown.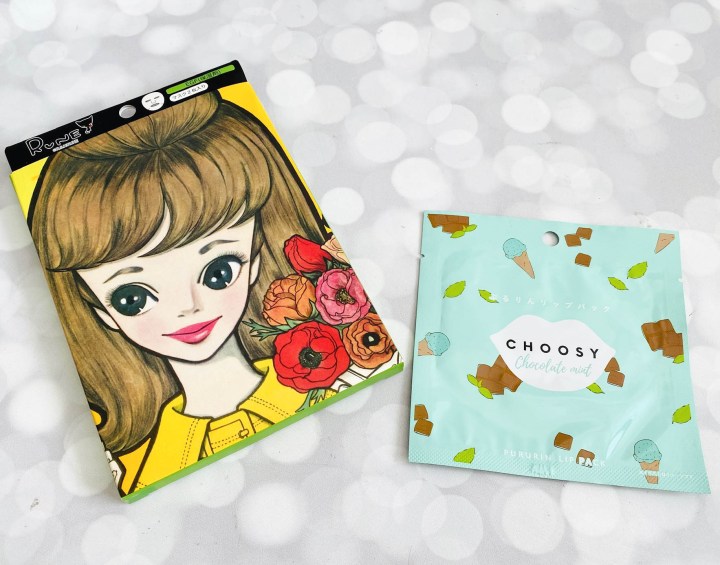 Rune Girl Sheet Mask Set. A set of sheet masks featuring the retro artwork of Rune Girl, a series of illustrations from the 50s. This includes 2 sheet masks.
Choosy Lip Pack Choco Mint Ice Cream. For a burst of moisture to your lips, a lip mask is always a great option! Just apply over your lips and relax for 10-20 minutes. The light chocolate mint scent is really relaxing!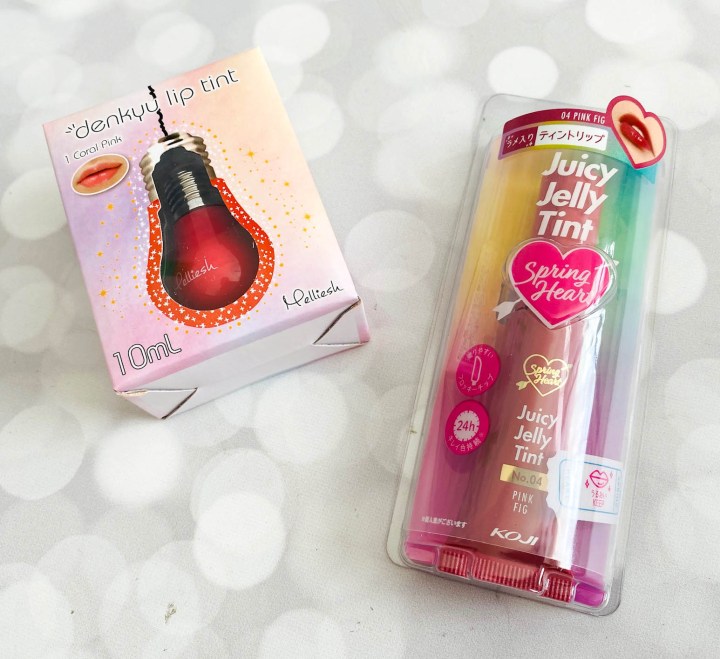 Denkyu Lip Tint. Korean lip tints are the best as they give a subtle kiss of color that lingers even after the stain has worn off.
Spring Heart Juicy Cherry Tint. Another lip tint, this one by Japanese brand Koji!
Con Te Shiny Jelly Hair Mascara. Tame flyaways on your hair and brows with this clear hair mascara. There are two sides to the wand to help separate and distribute the product evenly.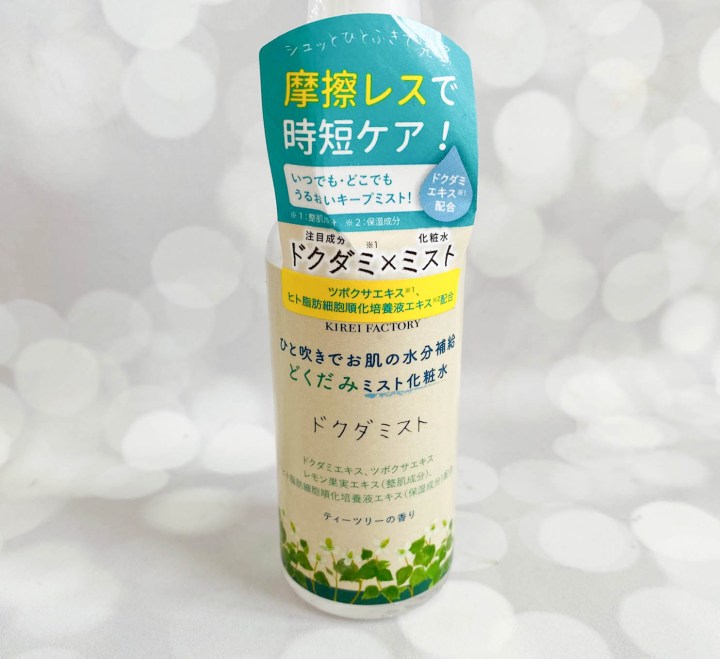 Kirei Factory Chameleon Plant Mist. A refreshing spray toner with herbal extracts to keep skin hydrated and soft. I love the relaxing, green scent of this toner!
Swatches of that gorgeous eyeliner!
This nmnl box had a nice mix of skincare and makeup. My favorite item was definitely the Dolly Wink eyeliner. It was really easy to use and gave great results. I also enjoyed the fact that the box included several sheet masks. It's always nice to have different options for pampering your skin. Overall, the April nmnl box impressed me with its well-chosen products!