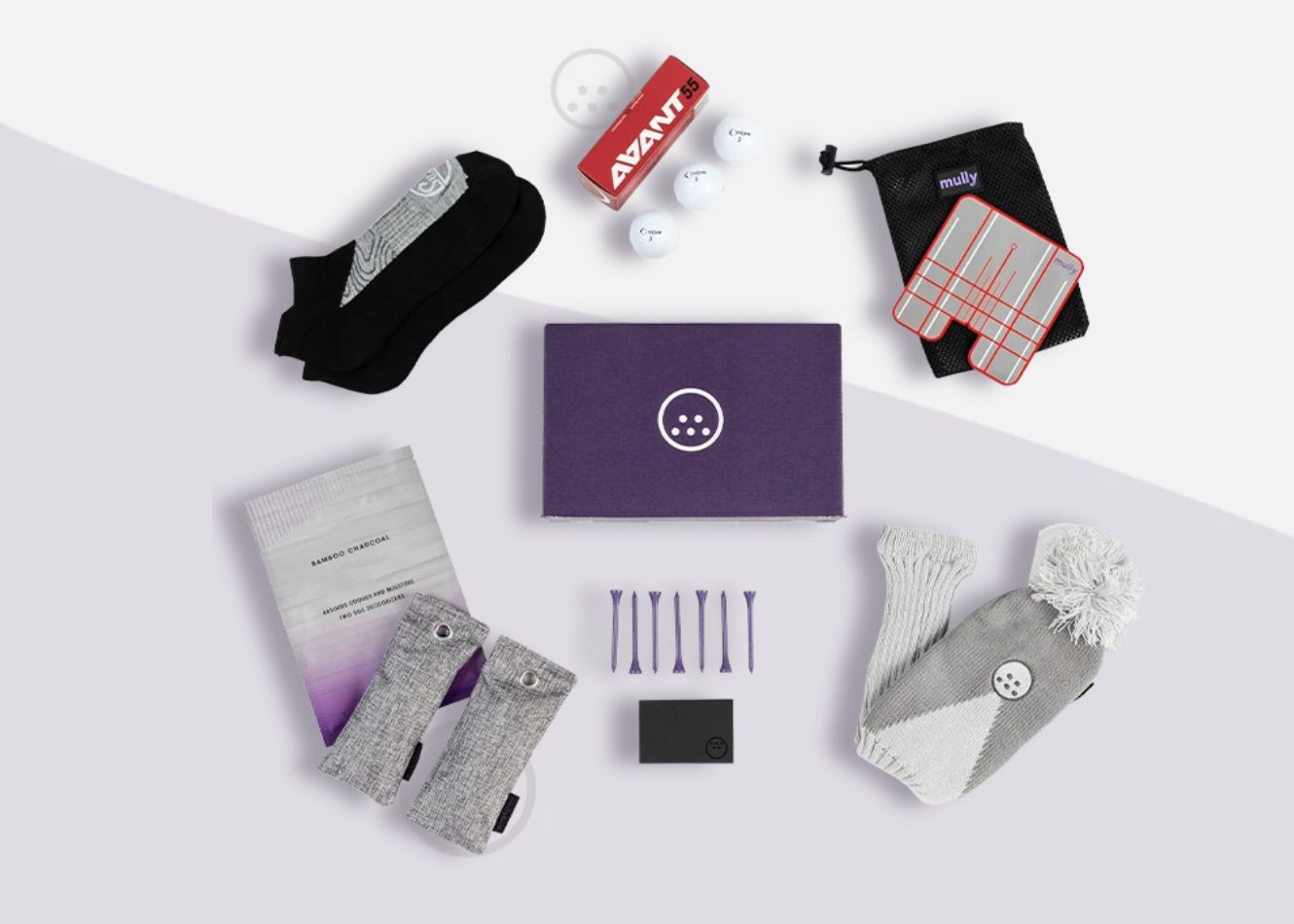 Golfing could be fun if you got the right gear and accessories to bring along for the ride. Mullybox makes it easy for golf lovers to go out for a game with all the accessories they need. Mullybox has a great deal on their quarterly subscription box for golf enthusiasts!
Get 25% off your first box on any Mullybox plan! Use this link to subscribe, and use the coupon code HS25 at checkout.
Mullybox currently offers FOUR subscription packages – Mullybox, Mullybox Apparel, Mully Junior, and Mully Golf Performance Box. The standard Mullybox subscription includes a mix of golfing accessories and gear like golf balls, tees, gloves, and other useful items that can enhance your golfing experience. Meanwhile, Mullybox Apparel is designed for golfers who want to look stylish while playing golf. This package includes a selection of golf shirts, hats, and other apparel items that will keep you looking your best on the course. The Golf Performance Box which is a comprehensive box focused on supporting their golf training both on course or off course!
Members can also personalize their quarterly box by choosing add-on items for an additional charge. With excellent products and affordable monthly subscription packages, Mullybox makes getting the best premium golfing gear and accessories easy and affordable.