Take charge of your diet with smart meal planning to ensure you're getting the right foods in the right proportions. When it comes to sticking to a specific eating plan, Fresh Meal Plan has got you covered. They offer a menu packed with tasty and healthy meals that cater to various preferences, including traditional, paleo, keto, lean and mean, and vegan recipes!
Savor the simplicity as each carefully crafted meal is designed as a perfect portion for one adult, effortlessly eliminating the need for personal meal planning guesswork. And if you're looking to cater to a larger crowd or share the goodness with your family, Fresh Meal Plan has you covered with convenient add-on bulk proteins and sides. With subscriptions starting at just $74.94 per week, embrace the ease and satisfaction of fully-prepared meals – a delicious path towards a well-balanced and wholesome lifestyle!
Get $100 off on your first FIVE weeks of meals. Use this link to subscribe and use the coupon code FRESH100 at checkout.
Get $100 off at Fresh Meal Plan!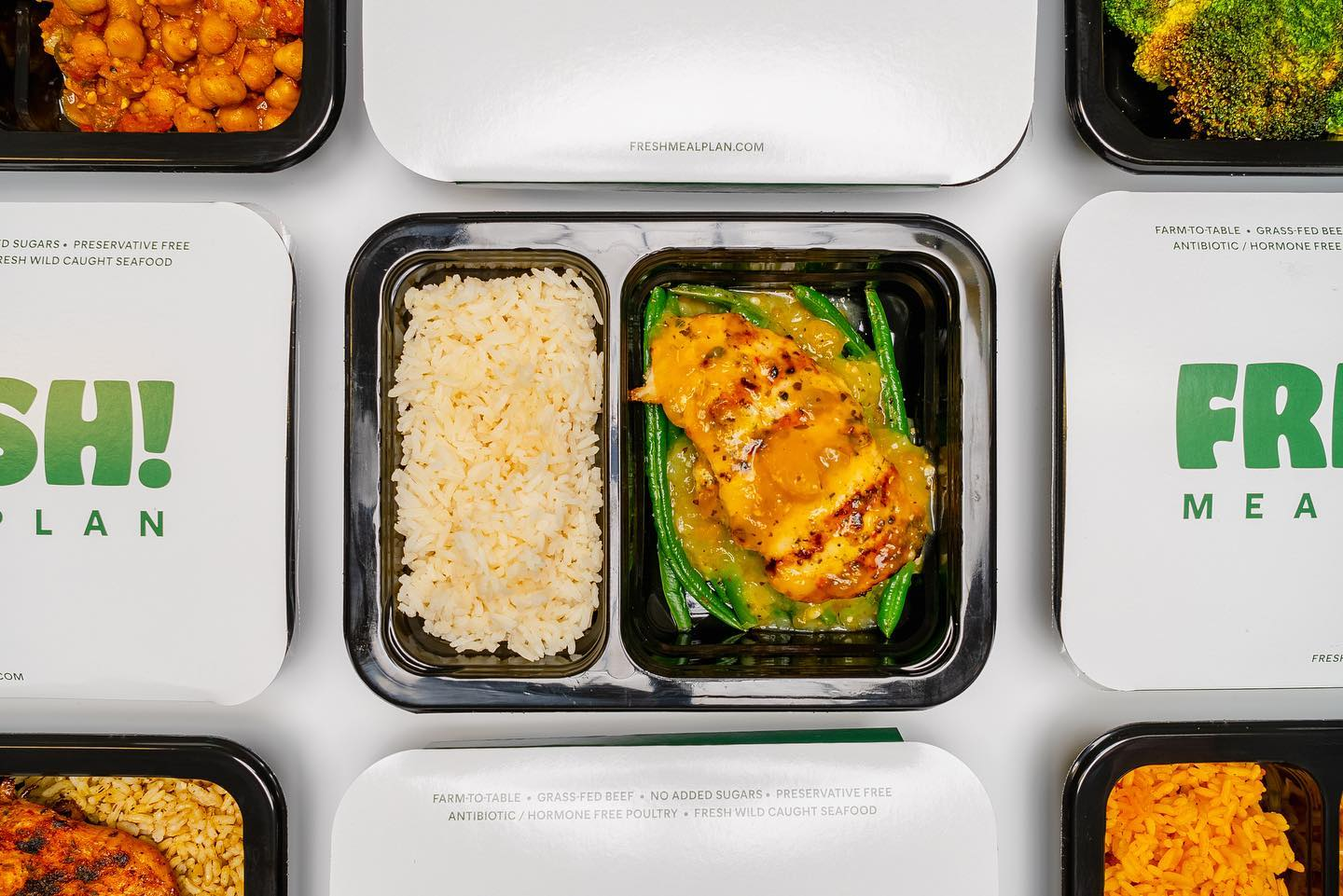 No need to worry about prepping, as Fresh Meal Plan takes care of everything. Their meals arrive conveniently prepared and just require heating before serving. With a vast selection of rotating dishes, including frequent additions to their menu, you have the freedom to craft your ideal meal plan.
Experience the most popular meals that Fresh Meal Plan has to offer, carefully crafted to please your palate. Indulge in the classic Spaghetti and Meatballs, where delectable meatballs, tangy marinara sauce, and Parmesan cheese harmonize in a perfect medley of flavors. For a mouthwatering delight, savor the irresistible pairing of Grilled BBQ Chicken alongside creamy House Mac N Cheese. And make sure not to miss the customer-favorite Argentine Steak, adorned with zesty chimichurri sauce and served alongside delectable mashed plantains. These sought-after favorites are just a glimpse into the culinary wonders awaiting you at Fresh Meal Plan.
Their meals are thoughtfully packaged in eco-friendly containers featuring innovative fresh seal technology. This cutting-edge approach not only keeps your meals fresh for longer but also reduces food waste. What's more, these containers are made from BPA-free materials and are fully recyclable, aligning with Fresh Meal Plan's commitment to environmental responsibility. Indulge in delicious meals while knowing that you're making a positive impact on both your health and the planet.