Want the very best deals on the very best subscriptions and boxes? They're right here!
Whether it's a promo code, free bonus item, or coupon, we are always on the hunt for a great deal for you to try out a new favorite subscription! Whether you're looking for kids' boxes, fashion finds, beauty products, fine wines, delectable snacks, lifestyle items, or home decor, we have the best deals to spice up your subscription experience!
So grab the best deals, promo codes, free bonus items, and discount offers and take advantage of them to save more bucks and time! It's your pass to some great goodies and experiences!
Still want more? Check out the newest subscription box deals!
---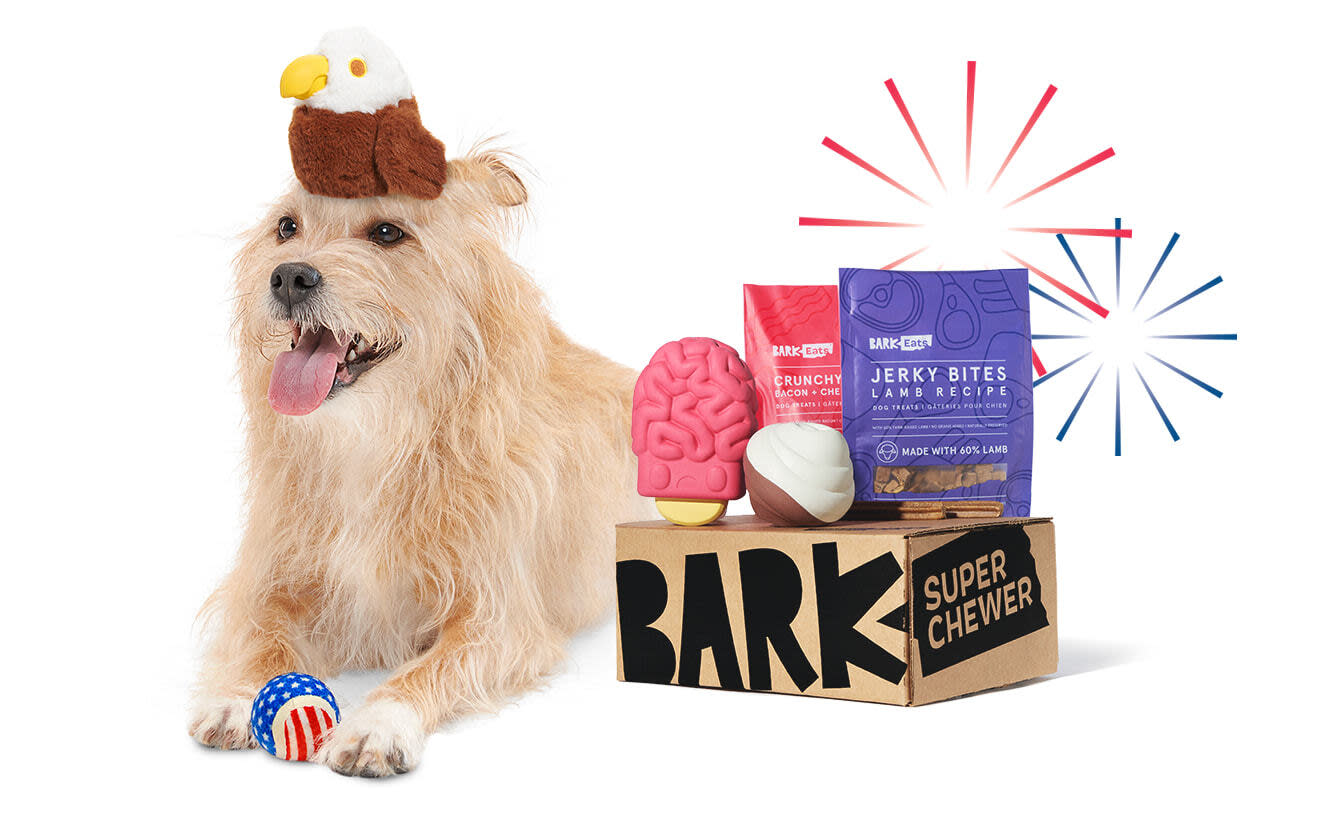 ☀️ Memorial Day exclusive! ☀️ Barkbox and Super Chewer has a huge coupon for new pupscribers on their fun dog toy and treat subscription!
Fetch your first box of original toys and treats for $5.29 and share the summer fun with #BARKMemorialDay.
Get your first month for just $5.29 when you sign up for 6 or 12 month BarkBox OR Super Chewer subscription! Just use this link to subscribe to BarkBox OR this link to subscribe to Super Chewer – no coupon code needed!
FIRST BARKBOX OR SUPER CHEWER For Just $5.29!
OR get a FREE month on a 6 or 12-month subscription when you sign up for BarkBox with this link OR SUPER CHEWER plan with this link. See all our Barkbox Reviews to find out more about this great dog subscription box OR check out all our Barkbox Super Chewer Reviews to find out more about this subscription box for heavy chewers!
---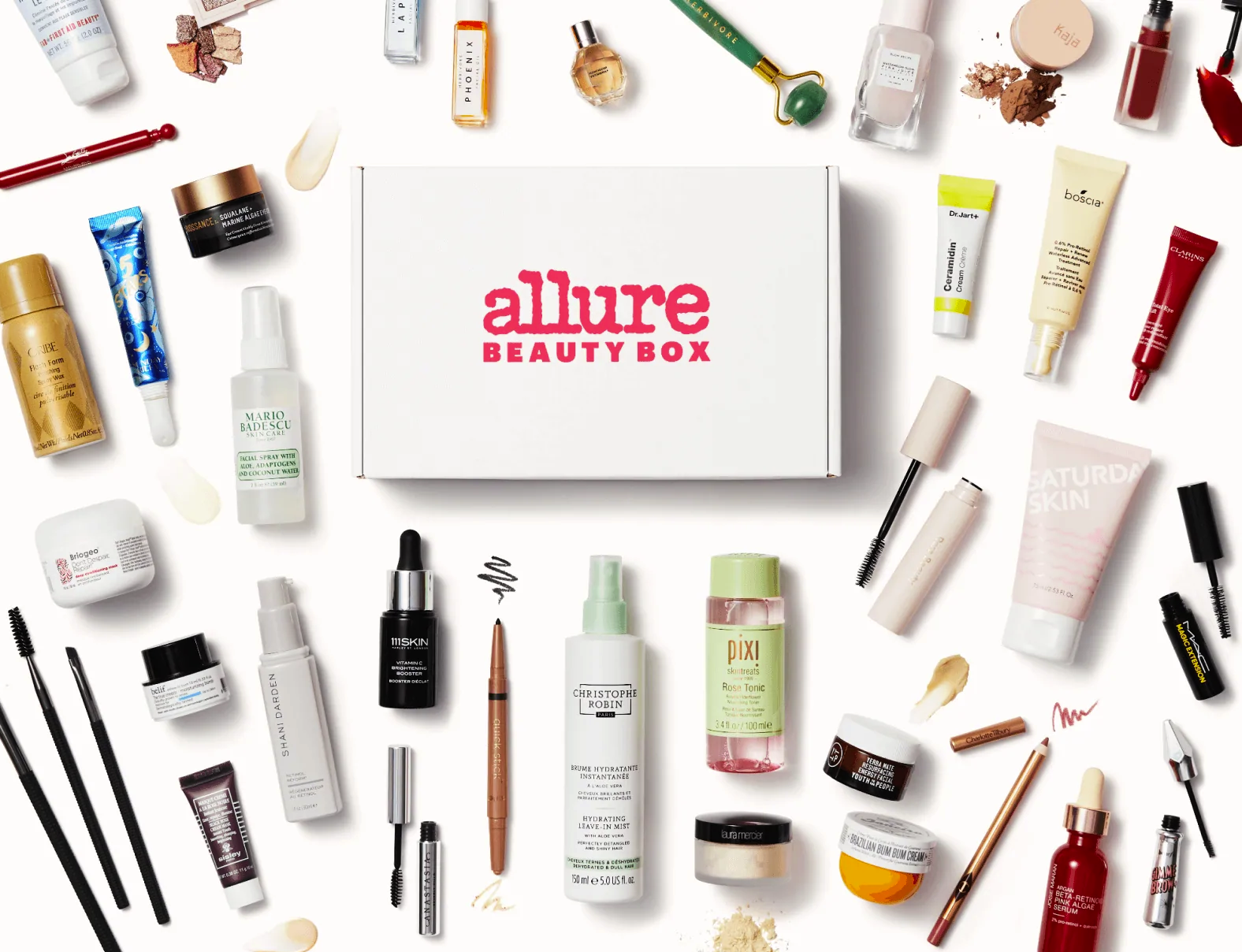 Allure Beauty Box has new FREE gifts and discount with subscription for May 2023! FYI, Allure Beauty Box  is now $25 per month.
New members will get 50% off your first box + FREE Christophe Robin Daily Hair Cream with Sandalwood ($43 value)!
Plus, if you sign up for an annual plan, you'll get a FREE Bonus Box worth $309 - includes Charlotte Tilbury Lip Cheat Lip Liner in Pillow Talk Intense, Eyeko Eyelash Curler, Rare Beauty Perfect Strokes Universal Volumizing Mascara, Sunday Riley 5 Stars Retinoid + Niacinamide Eye Serum, 111Skin Rose Gold Radiance Booster, and BeautyStat Universal Pro-Bio Moisture Boost Cream.
Just use this link to subscribe and use the coupon code SAVE50. Be sure to scroll down here and check that this offer is still available.
50% off First Box + FREE Gifts at Allure Beauty Box!
---
RocksBox has an amazing exclusive offer for Hello Subscription readers to try out their jewelry rental subscription!
Ideal for fashionistas or anyone who loves accessorizing, RocksBox gives you access to unlimited rental of designer jewelry for a low monthly fee. From statement necklaces to work and play-ready earrings and even dainty bracelets and rings, RocksBox is your chance to try out exclusive and designer styles without having to go over budget. They have style curators who curate jewelry pieces based on your own profile and feedback, so you receive unique pieces every time!
Get your first month FREE! Use the coupon code MOMMYSPLURGEXOXO to get the deal!
---
Noggin kids learning app from Nick Jr. has a great deal to get you started with an edutainment subscription every preschooler wants! Designed for kids age 2+, Noggin helps kids learn math, science, music, in a fun and entertaining way, by featuring Nick Jr characters that kids know and love, like Peppa Pig, PAW Patrol pups, and more! Ready for an annual commitment?
Use this link to sign up for a 12-month plan, and get 50% off after a 30-day FREE trial - just pay $47.88! That's as low as $3.99 per month, instead of $7.99 monthly!
After your trial ends, you'll be charged $7.99 per month until you cancel.
---
Home Chef has a huge deal for new subscribers! Home Chef is a meal in a box subscription – every week, you choose from a variety of recipes and have all the ingredients and preparation instructions delivered to your door. The basic concept is the same as other weekly meal delivery services, but it has its own unique features and recipes. Their meal options include many great Asian, Indian, African, and South American inspired dishes, along with more traditional American home-style and steakhouse fare.
Get 50% off on your first FOUR boxes - that's up to 18 FREE meals! Use this link to subscribe - no coupon code required!
Get up to 18 meals FREE at Home Chef!
Check out our Home Chef reviews to find out more about this weekly dinner kit subscription. Meals start at $9.95 per serving, and delivery is free for orders over $45. Home Chef offers up to 30 weekly meal choices with flavor-packed, chef-designed recipes.
---
ButcherBox's BEST-SELLING Ground Beef deal is BACK! When you subscribe to their delivery of 100% grass-fed and grass-finished beef, free range organic chicken, and heritage breed pork, you'll get a FREE Ground Beef FOR A YEAR + $100 off!
Get $100 off + FREE Ground Beef for 1 year at ButcherBox!
Get $100 off across your first FIVE Boxes - that's $20 off on each box! Plus, get 2 pounds of grass-fed, grass-finished ground beef for 1 year! No coupon needed, just use this link to subscribe! Ends 5/31.
---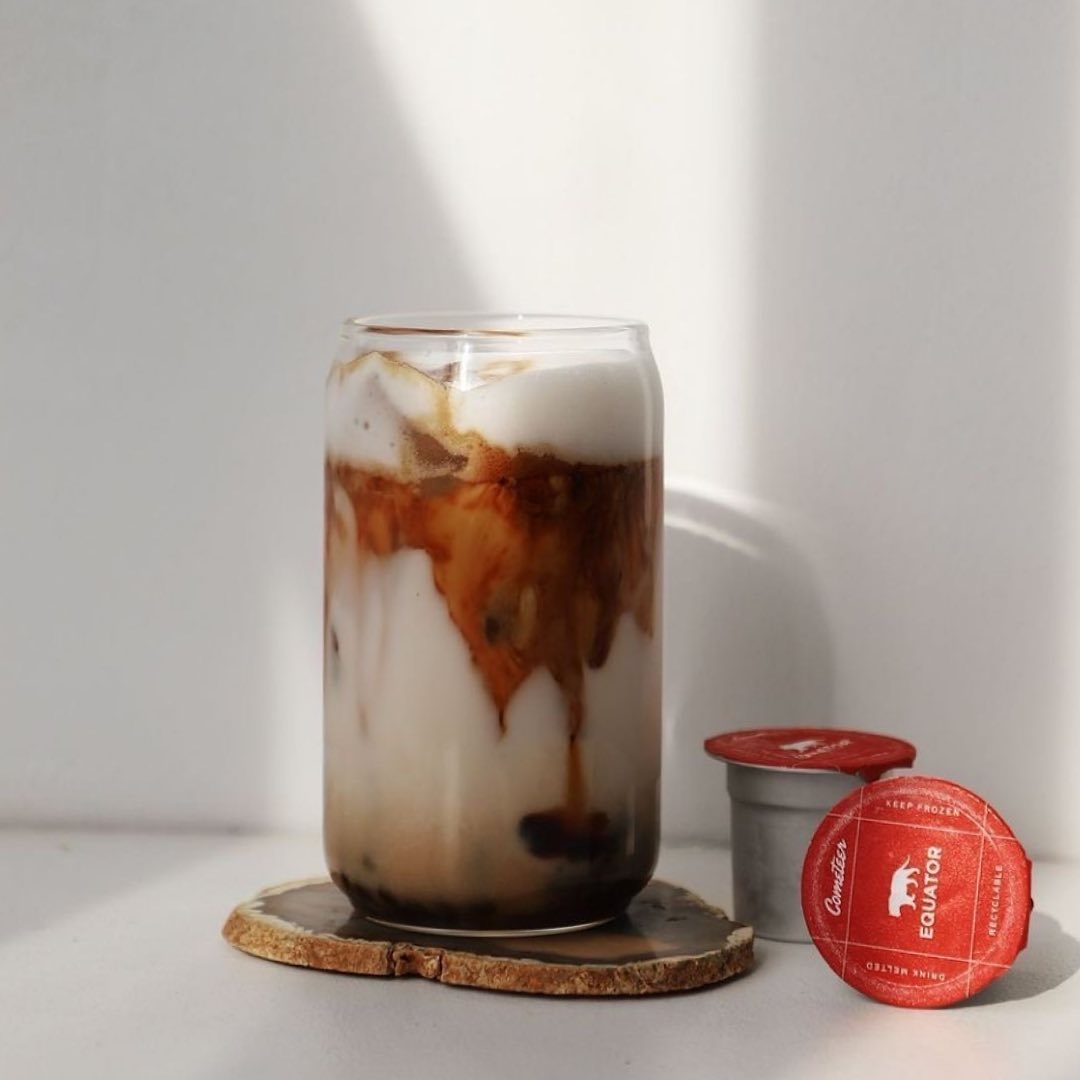 Your coffee-drinking experience relies a lot on the quality of coffee you use. If you want only high-quality coffee to boost your mornings or to keep you going despite the afternoon slump, Cometeer offers a subscription featuring coffee in its purest form. Carefully brewed at 10x strength and frozen at the peak of flavor, Comeeteer coffee capsules are more flavorful than your average instant coffee.
Ready to change the way you drink coffee? Cometeer has a great deal to you can get started!
Get up to $40 off on your first two orders - that's $20 off each box! Just use this link to shop, no coupon needed!
Each box is $69 and you can get your coffee delivered every 1, 2, or 4 weeks. Pick your preferred coffee blend - choices include Dark Roast Box, Mixed Roast Box, Light Roast Box, Medium Roast Box, Decaf Box, Light/Medium Roast Box, Medium/Dark Roast Box, and Half-Caff Box!
---
---
Bespoke Post has a great deal for new subscribers to their box of cool artisan goods and gear for guys. (Slurp An elevated ramen ensemble, shown above!) Bespoke Post boxes are $49 for members, and you'll get a box selected for you each month based on your preferences - but feel free to swap it out for another of their monthly selections! You can check out their current box lineup here.
Save $9 on your first box in a Bespoke Post subscription! Use this link to get started and use the coupon code FREEBEER!
This subscription regularly tops our reader's list of the best subscription boxes for men! See our Bespoke Post Reviews to see what we've received in the past!
---
Did you see The Farmer's Dog commercial during the Big Game? The Farmer's Dog, a subscription service that delivers fresh and healthy food for dogs has an amazing deal for you. You can let your pups enjoy fresh food without any preservatives and are made with human-grade ingredients without the hassle!
Save 50% off your first box! No coupon code needed, just use this link to sign up for vet-developed fresh dog food!
The Farmer's Dog subscription, created by two dog owners themselves, promises to deliver balanced, freshly made pet food with simple recipes, guided by science, and driven by love. Plans start at $2/day and include free shipping. Each dog is different, so full-meal pricing will depend on a variety of factors — age, weight, activity, and more.
Get started with The Farmer's Dog and save 50% off!
---
Hello Bello, a premium diaper, baby, and family bundle subscription company, has a great deal for new subscribers on their Diaper and Wipes bundle!
Get 35% off your first Diapers and Wipes Bundle! Plus, get a FREE Bonus Item + FREE Shipping! Just use this link and coupon code DIAPERS at checkout.
In the Hello Bello Diaper Bundle you'll get 7 packs of adorable, affordable and off-the-charts absorbent diapers, 4 packs of medical-grade, plant-based, multi-functional wipes (60-count each), and 1 freebie item in your first bundle! You'll get to choose from the cutest prints.
---
Feeling crafty? Get started with one of Annie's Kit Clubs that inspire and delight!
Annie's Kit Clubs has a great deal for all of their crafting clubs - try your first month half off!
Get 50% off your first month's kit on any clubs! Use the coupon code SHARE50 to grab this deal!
---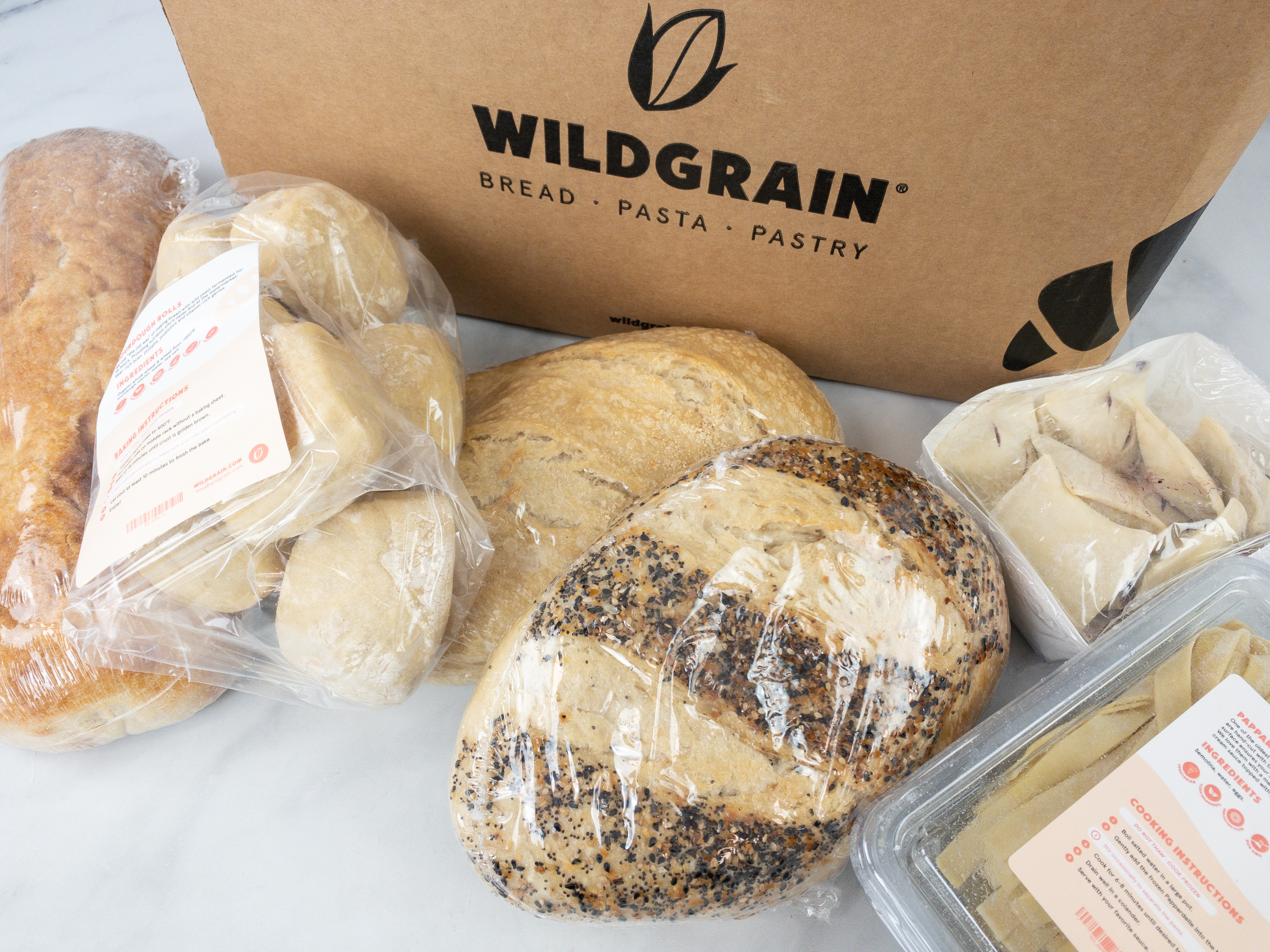 Wildgrain has an exclusive deal for Hello Subscription readers for their bake-from-frozen subscription box for breads, fresh pastas, and artisan pastries. All of the Wildgrain products are baked within 30 minutes (no thawing!) and are made with clean ingredients. Wildgrain bread, pasta, and pastries subscription is $89 per month that sends healthy ready-to-bake goodies. For every Wildgrain subscription, they also donate 6 meals to The Greater Boston Food Bank.
When you subscribe to Wildgrain choose from the mixed box - bread, pasta, and pastries - or the bakery box - pastries and bread!
Get $10 off your first box + FREE Croissants in every box! Use the coupon code HELLOSUBSCRIPTION at checkout.
---