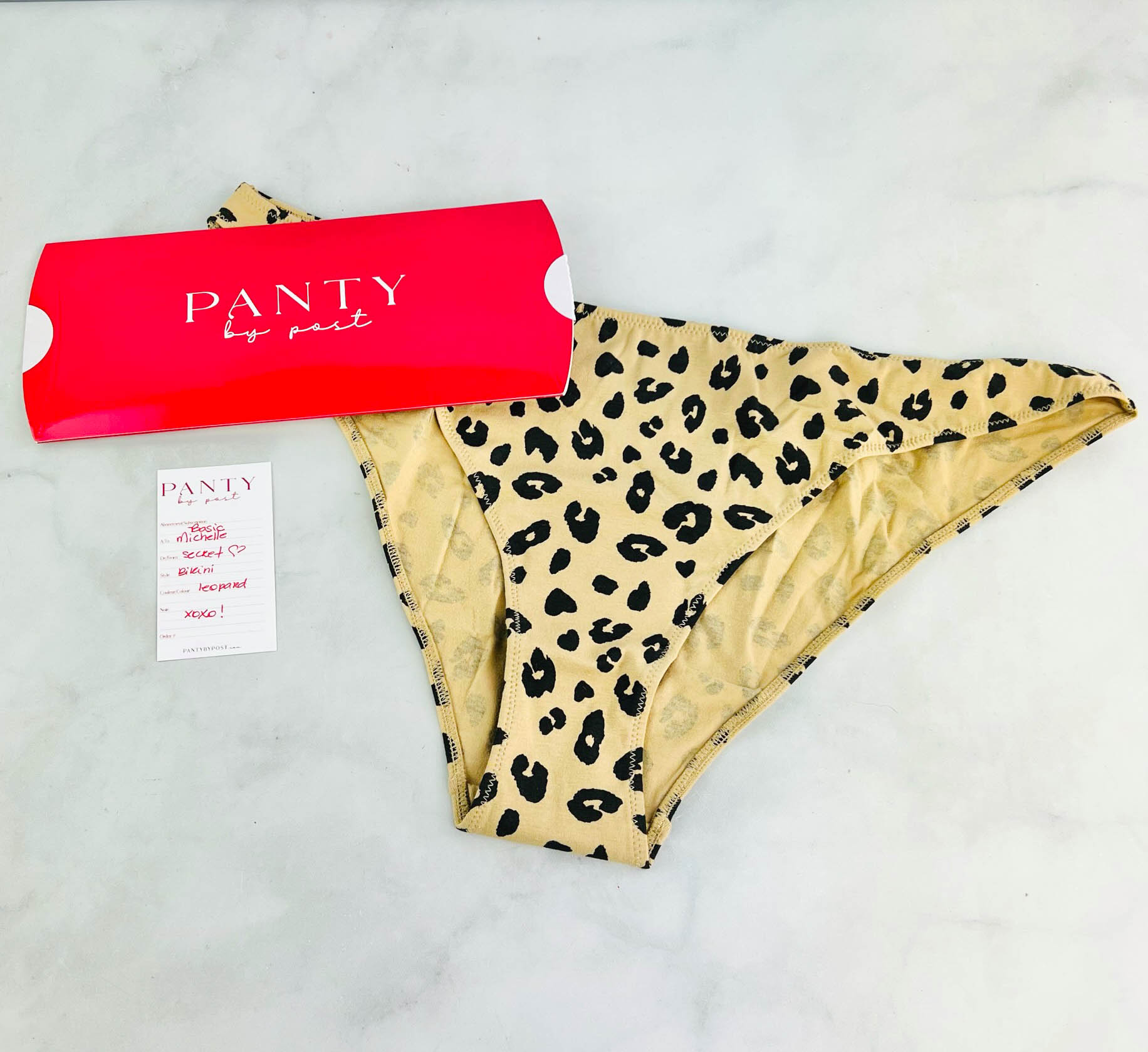 Have you ever found yourself standing in a crowded lingerie store, sifting through piles of undergarments, only to leave empty-handed and frustrated? Then Panty by Post is for you! Their monthly subscription service delivers beautiful and luxurious designer underwear straight to your door. It's like having a personal stylist for your lingerie drawer! With a range of styles, colors, and prints to choose from, this subscription service makes it easy to upgrade your underwear game without ever leaving the comfort of your own home.
The concept of Panty by Post is simple: subscribers receive a monthly package in the mail containing carefully curated underwear pieces. The selection of underwear is based on the subscriber's preferences and style, which they specify when signing up for the service. The company offers a range of underwear styles, as well as a variety of colors and prints. In this review, we're focusing on Everyday Basics, a Panty by Post subscription plan that offers simple, comfortable, and stylish underwear. These basic but luxurious panties are perfect for everyday wear!
I received a pair of bikini underwear from Panty by Post in a playful leopard print! The underwear felt incredibly comfortable and soft against my skin, and it provided a snug but not too tight fit. The design was sleek, without any fussy embellishments or details. I was impressed with the quality and durability of the fabric, which held up well after multiple washes. It's such a stylish and comfortable addition to any lingerie collection.
Instead of a typical cardboard box or pouch, the underwear arrived in a small, chic pillow box. Not only is the packaging aesthetically pleasing, but it's also practical – the small size allows it to fit easily in your mailbox.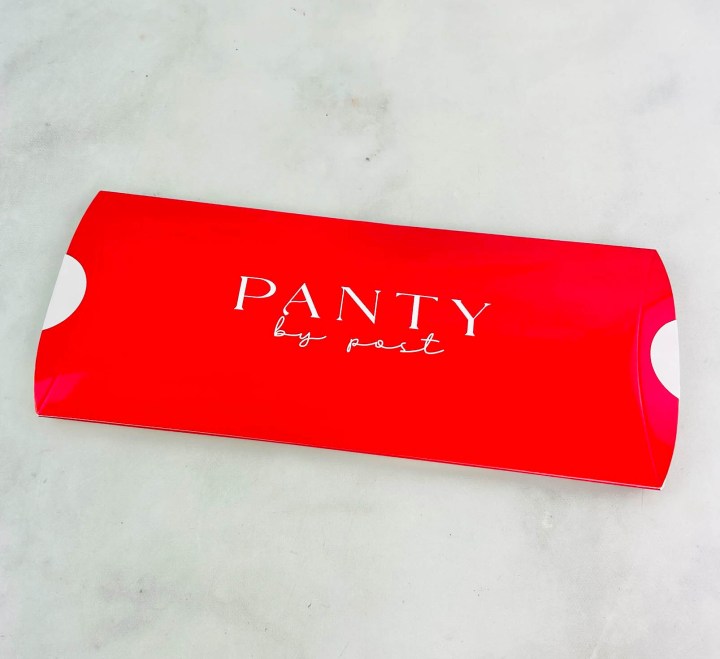 There are so many things to love about Panty by Post. Firstly, it's affordable – it offers high-quality underwear pieces at a reasonable price, so you don't have to break the bank to elevate your lingerie game. Secondly, it's the perfect gift idea! Whether you're looking to surprise your bestie, your mom, or even your significant other, a Panty by Post subscription makes for a thoughtful and unique present. And finally, it's just a fun way to buy underwear! Who wouldn't want to receive a pretty, stylish surprise in the mail every month? The subscription service offers a range of styles and prints to choose from, so you can always expect to be delighted by what arrives in your mailbox. Whether you're treating yourself or gifting it to someone else, Panty by Post is a fun and affordable way to add some excitement to your lingerie collection.
I recommend Panty by Post to anyone who's tired of lackluster underwear and wants to upgrade their lingerie game. With a convenient subscription service and high-quality products like the bikini underwear from their Everyday Basics line, it's a true standout.
Panty By Post is a subscription service that delivers a monthly supply of comfortable and stylish underwear straight to your doorstep. Based in Canada, this subscription offers a range of customization options such as size, style, and the number of pairs you receive each month. With its convenient and hassle-free delivery service, Panty by Post is a great option for anyone who wants to upgrade their underwear collection. And if you're in the US, no worries – Panty by Post also offers shipping to customers in the United States.