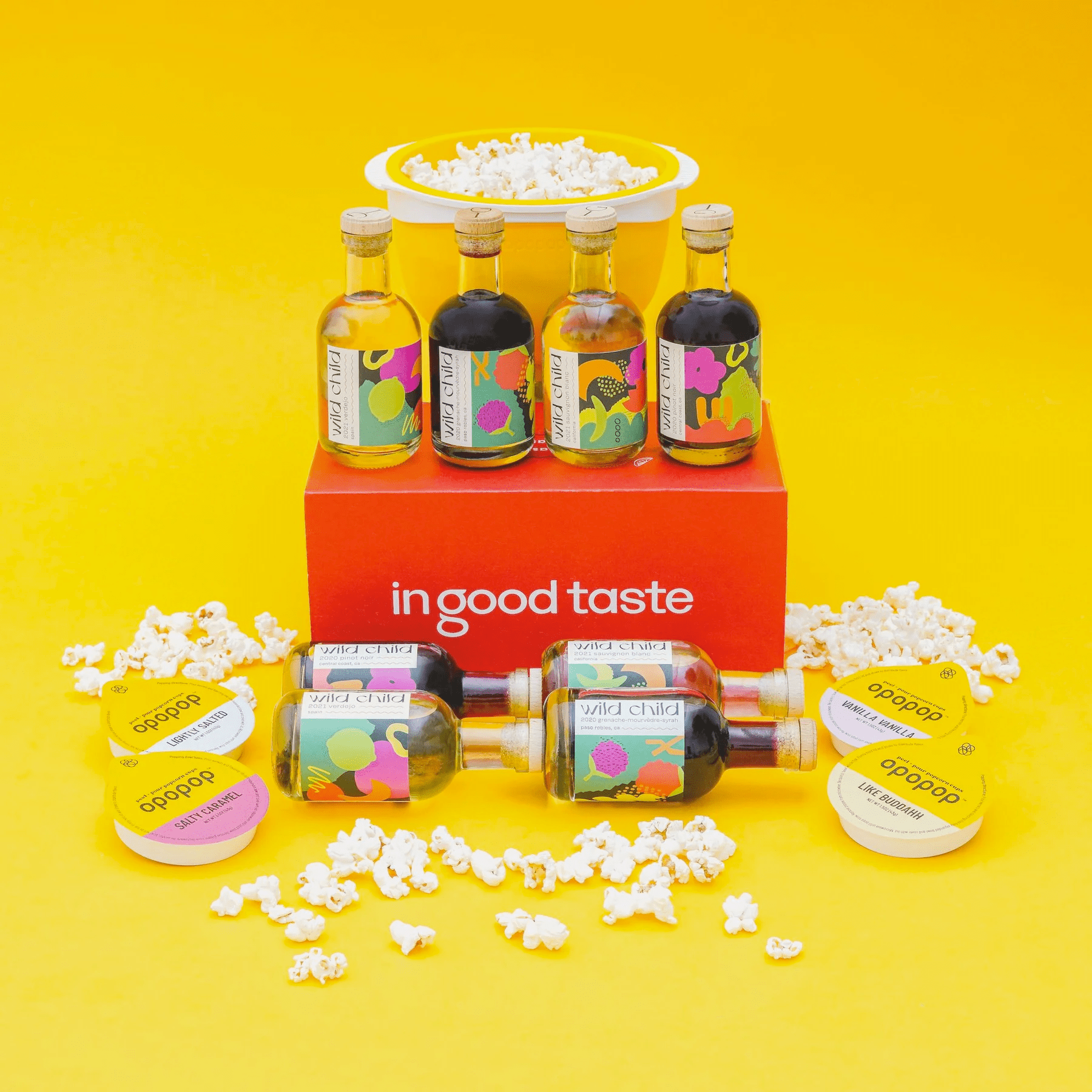 Find more goodies for mom in our Mother's Day gifts and deals roundup!
The In Good Taste Wine Wine + Popcorn Pairing Kit is here just in time for Mother's Day! This bundle is a special partnership with Opopop, and include 4 wines that perfectly pairs with delicious popcorns. Get this for Mom for just $74.99!
Elevate your snacking game with the wine and popcorn pairing experience brought to you by "In Good Taste" and "Opopop". Indulge in the flavors of Pinot Noir, GSM, Sauvignon Blanc, and Verdejo paired perfectly with lightly salted and salty caramel popcorn. Treat yourself to a unique and delicious snacking experience that will leave your taste buds singing.
Here's what you get:
What can you get from In Good Taste Wines? They sell curated boxes of the cutest mini wines like the California Wine Mixer Variety Pack that includes 8 6-oz California Coastal Wines, or the Wild Child tasting flight to dip your toes into bold new varieties!
In Good Taste Wines is a winery that offers a unique and diverse selection of wines in single-glass bottles. Their mission is to collaborate with winemakers to create novel wines with distinct character and exceptional quality. Each wine is carefully curated and presented in the perfect serving size for any occasion, making it the perfect choice for both wine connoisseurs and casual drinkers.
Find more goodies for mom in our Mother's Day gifts and deals roundup!