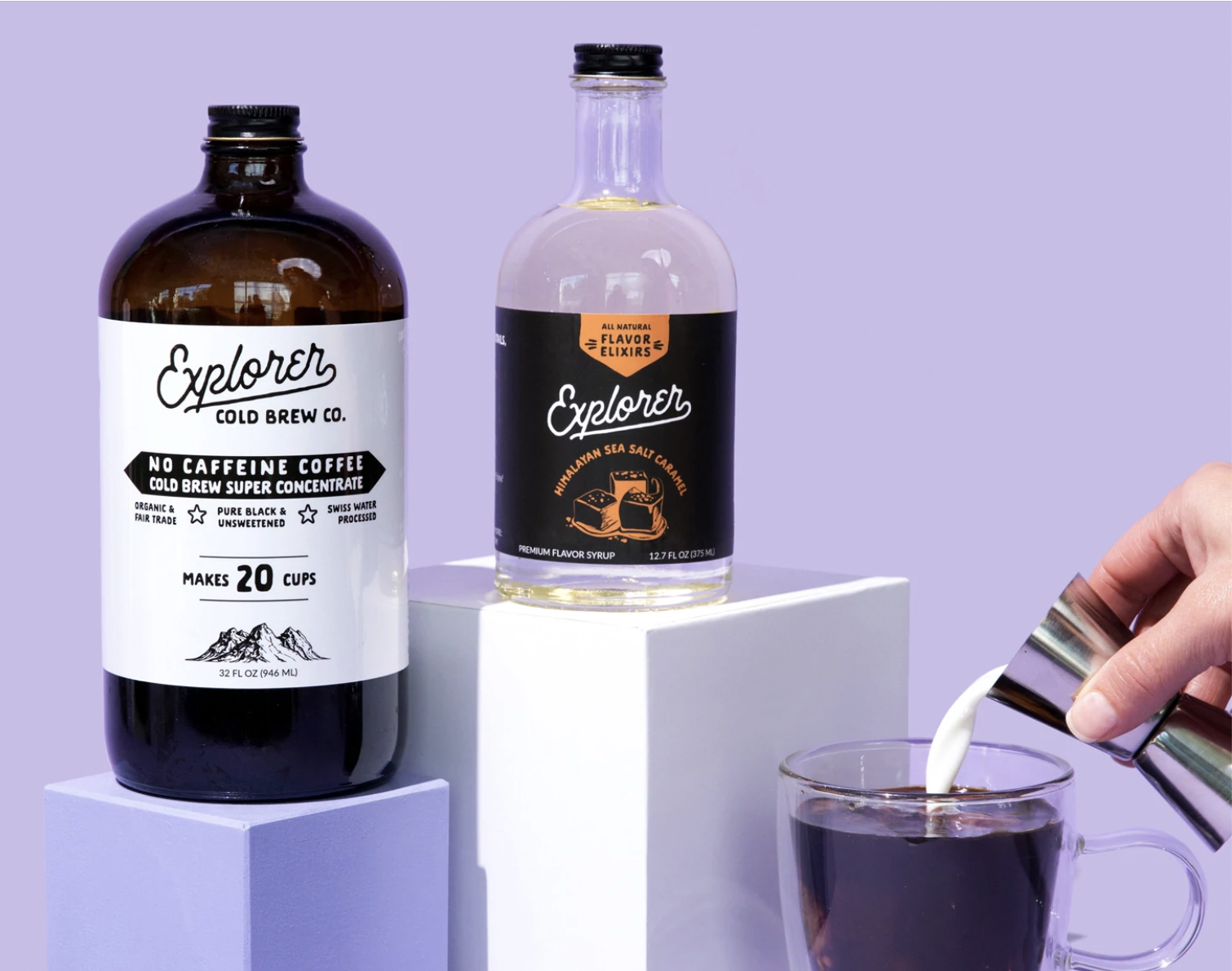 If you're searching for the perfect gift for a coffee lover, ditch the same old coffee beans because here's something they will actually love: Explorer Cold Brew! Especially if they're fans of cold brew coffee, your coffee-loving friend, family, or colleague no longer has to make their dose of caffeine from scratch – your coffee gift will be delivered straight to their door, on a regular basis.
This cold brew coffee subscription uses single-origin, organic, fair trade, and specialty-grade Arabica beans from Ethiopia. Each bottle has 10x more concentrated coffee than regular brewed coffee! They roast these beans to a medium roast to bring out their natural flavor, then cold brew for 12 hours, resulting in a refreshing, delicious, and full-bodied cold brew that tastes great alone or mixed with milk.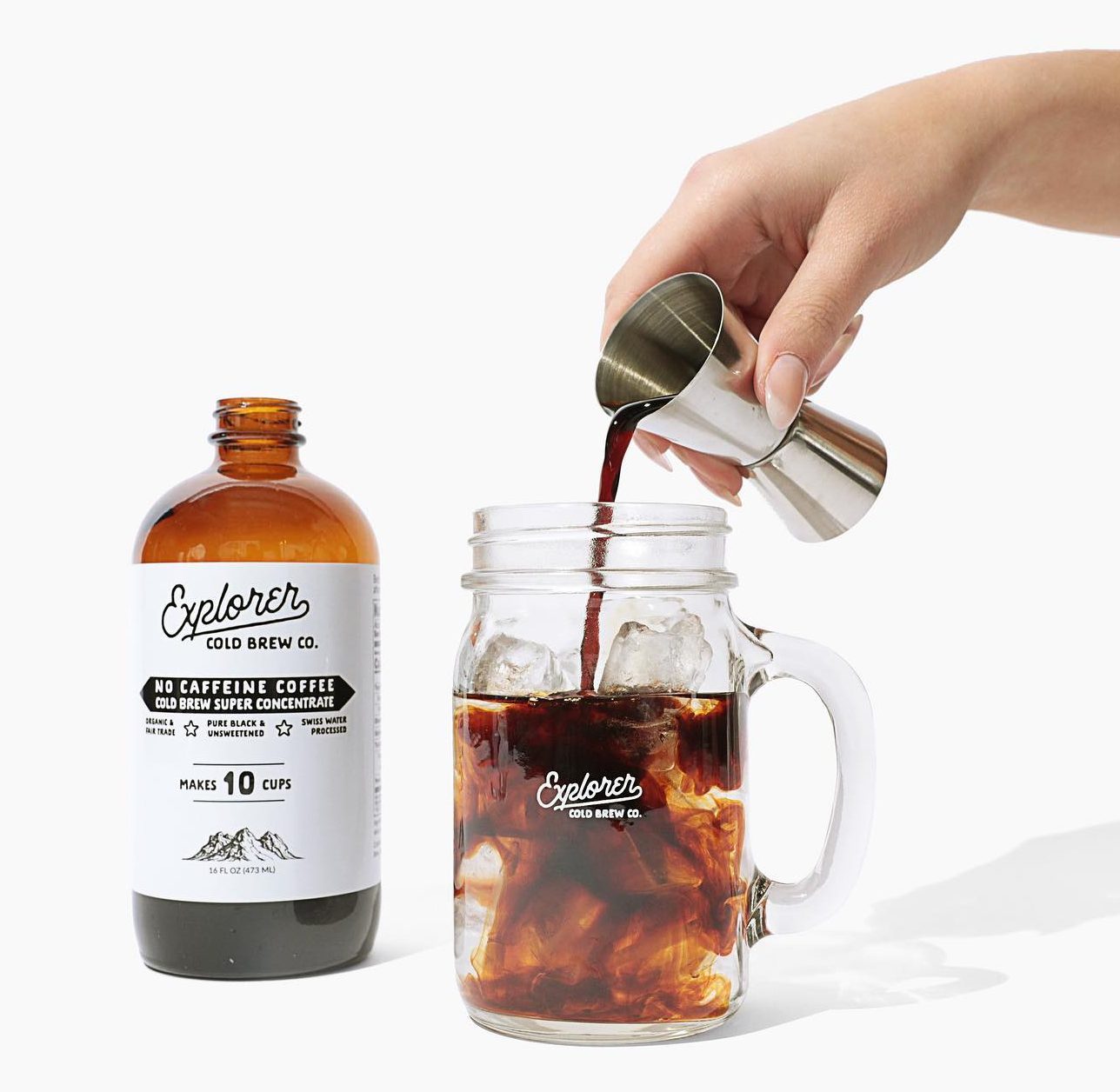 Get a coffee subscription gift that you can adjust according to your recipient's liking. Explorer Cold Brew Co takes into consideration how coffee lovers prefer their coffee by offering four caffeine levels: No Caffeine, Low Caffeine, Reg Caffeine, and Extra Caffeine for an extra kick!
Cold-brew coffee enthusiasts can now make cafe-quality coffee at home or work, whether hot or cold. All they have to do is to pour 1-2 oz of Explorer cold brew coffee, add 6-8 oz of water or milk, stir diligently, and enjoy!
Depending on the bundle you choose, you can also add Elixirs to your subscription gift. Explorer Elixirs are premium handcrafted syrups that help elevate a cup of coffee, and they currently offer two flavors: Himalayan Sea Salt Caramel and Madagascar Vanilla. By adding layers of sweetness and saltiness, Himalayan Sea Salt Caramel enhances the flavor profile of your coffee. Meanwhile, Madagascar Vanilla uses the world's most coveted vanilla to deliver a sweet and flavorful boost.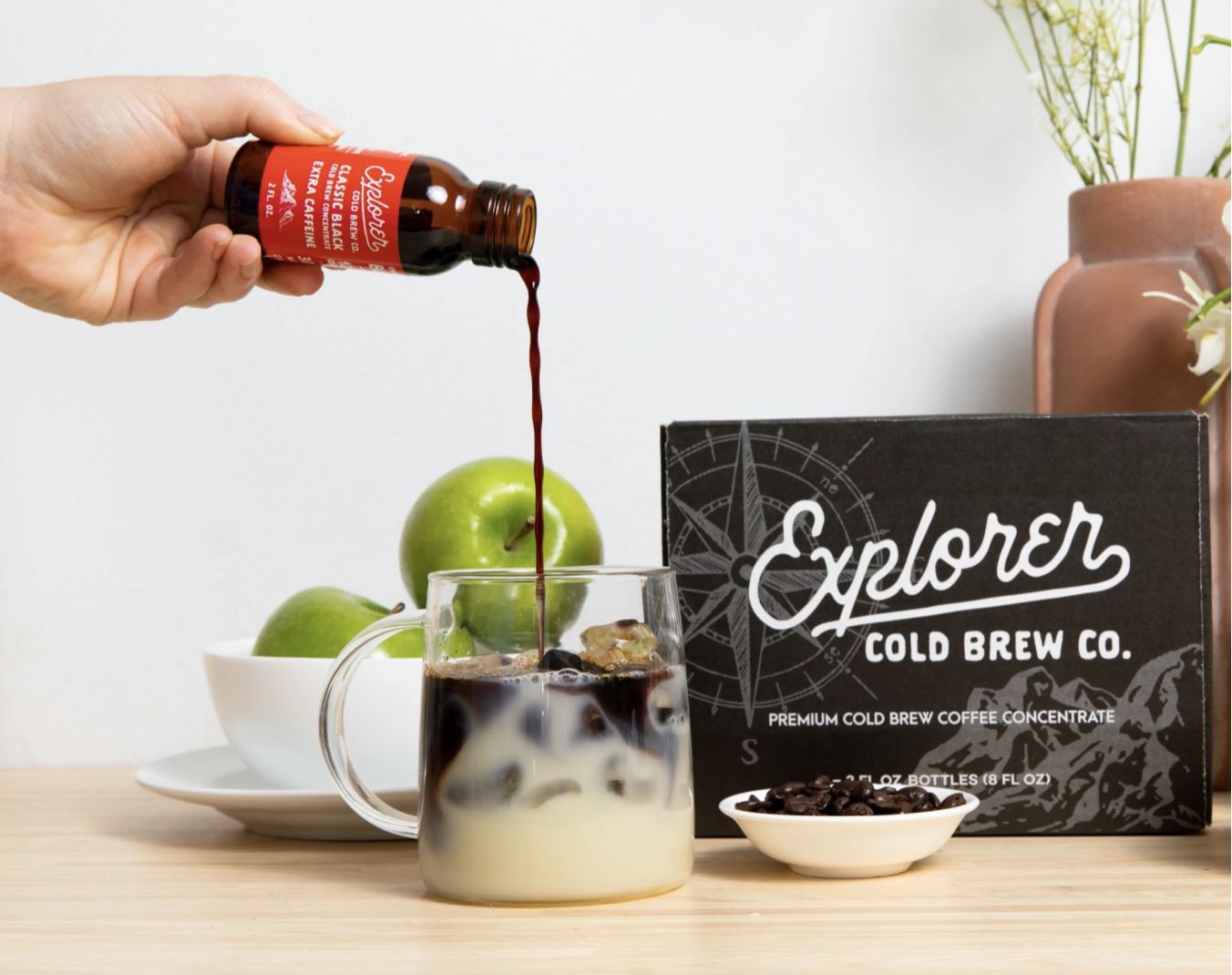 Explorer Cold Brew offers single-bottle subscriptions and 2-pack subscriptions for moderate coffee drinkers, as well as a cold brew concentrate and elixir bundle for those who like their coffee with extra flavor. For the ultimate coffee lover in your life, the 12-pack cold brew coffee subscription would be an ideal gift as it has all of the 4 caffeine levels offered by Explorer, which your recipient can enjoy however they please.
Want to gift cold brew chai instead? They also offer Chai Concentrates in different flavors like the The Magician: Honey Chai made with cold brewed organic lyerpadi black tea, The Alchemist: Dirty Spice Chai which mixes cold brewed lyerpadi black tea and organic Ethiopian coffee, The Idealist: Chamomile Spice Chai featuring cold brewed organic chamomile, and The Healer: Turmeric Chai which is a caffeine-free option. Each bottle can make up to 8 big 8oz glasses of chai!
Explorer Cold Brew also offers Explorer gift cards to give your recipient the gift of choice! Amount ranges from $25 to $200, and it is delivered by email with complete instructions on how to redeem it at checkout. They can pick what suits their coffee needs and have a delightful coffee experience when they receive a box full of delicious cold brew coffee!
Visit Explorer Cold Brew to send a gift!
Looking for subscription box gift ideas? See our full subscription box gift guide!