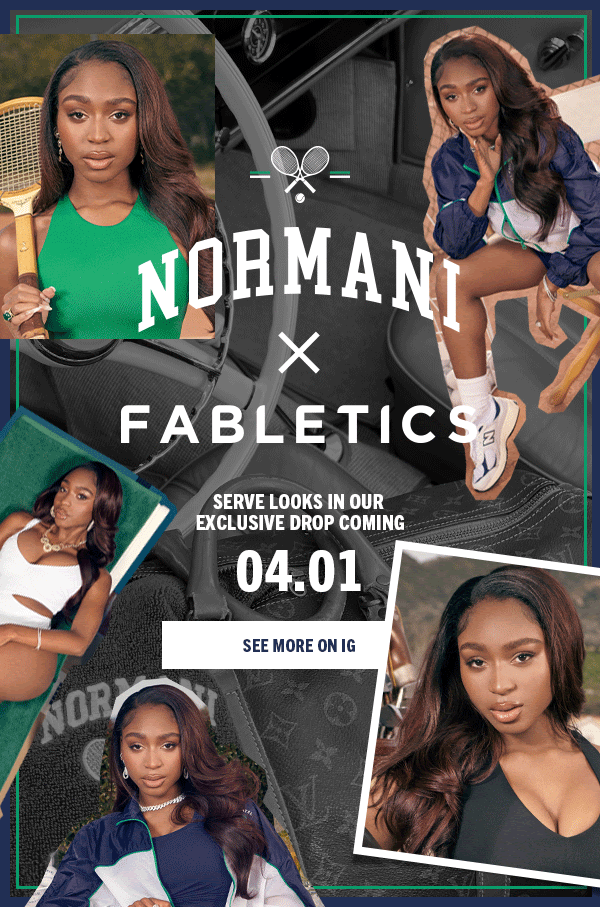 April 2023 Fabletics collection is here – all-new styles have arrived! Fabletics is a reader-favorite fitness subscription featuring monthly curated selections of workout wear.
Fabletics VIP Membership is $59.95 per month. You'll get a Member Credit, which can be redeemed online or in-store for any 2-piece outfit or item up to $80. You must skip between the 1st and 5th of the month to avoid being charged. Unused credits will expire after 12 months. See all our Fabletics reviews to find out more!
Here's a peek at the new April collection featuring new Normani x Fabletics collection:
ICYMI, Fabletics also lanched Scrubs – the world's very first, and only, activewear scrubs! Scrubs are made with performance-grade fabric, active-inspired fit, and unparalleled comfort that only Fabletics can deliver. Find out more here!