YumeTwins wanted us to feel the romance of Valentine's Day as cutely as possible! The February 2023 box included 5 authentic items from Japan, including plushies, stationery, and more. Read our review below and let's fall in love with the goodies inside the Valentine's Love Story-themed box!
YumeTwins Original Magical Nyan Nyan Cupid Plushie. The first of two EXCLUSIVE items! The adorable cat character is dressed as cupid with a halo and wings!
YumeTwins Original Engagement Ring Box Phone Stand Cushion Set. This ring box is meant to look like the YumeTwins box! The slot holds a plush ring, but you can also use it for your phone. Even the ring has a secret compartment inside! This item was vacuum sealed to make it more compact but unfortunately, it hasn't really held its shape which is disappointing.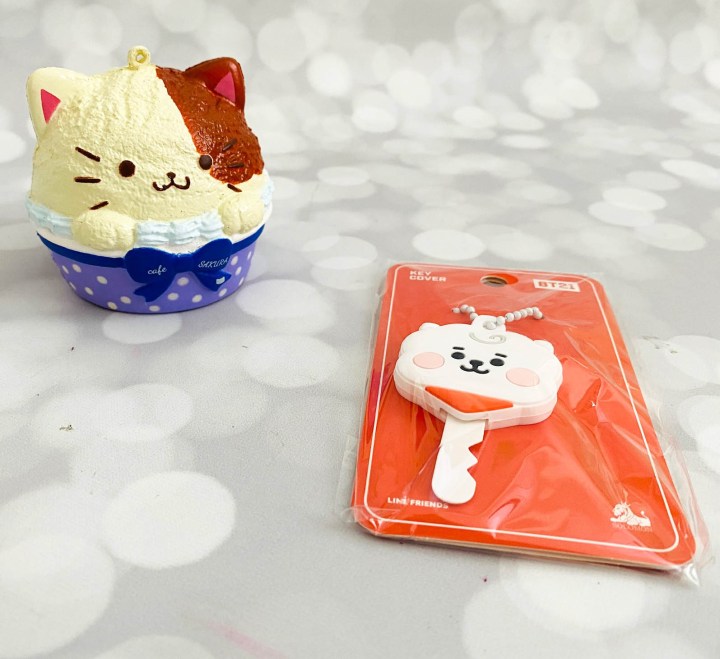 Cafe SAKURA Cupcake Cat Squishy Toy. Squishes are great for managing stress and this one is so cute and cuddly! It's a cat cupcake but it's too adorable to eat!
BT21 Key Cover. BT21 are a cartoon series designed by the members of BTS! RJ is the food-loving alpaca drawn by Jin, who is currently away on his mandatory military service. This is a nice key cover!
Sanrio Letter Set. A super cute letter set featuring the Sanrio characters with pastel pink shades. It has 12 letter sheets, 6 envelopes, and a sheet of stickers!
The February box was full of romance! I would have rather had another licensed product instead of two YumeTwins exclusives, especially as the ring box could have been packed with more care so it didn't lose its shape. But I think this was such a cute box overall with unique kawaii items from Japan!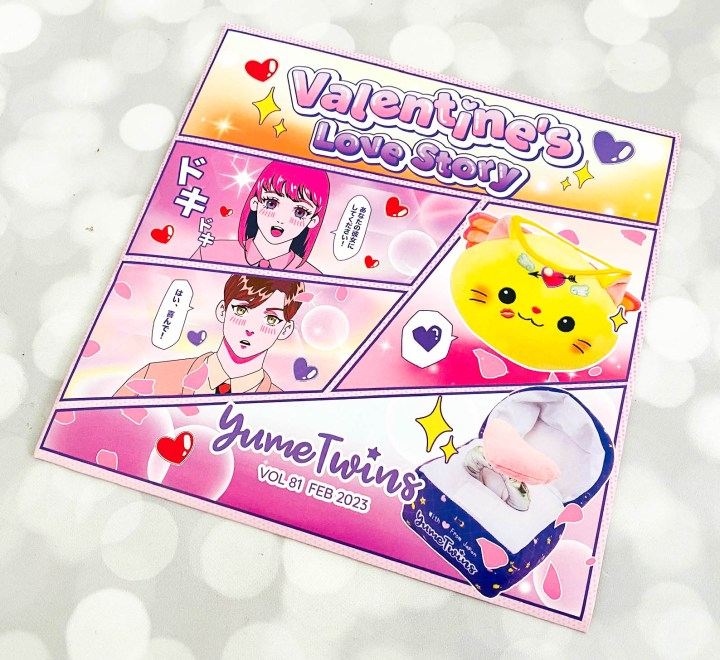 Here's a look at the magazine for January!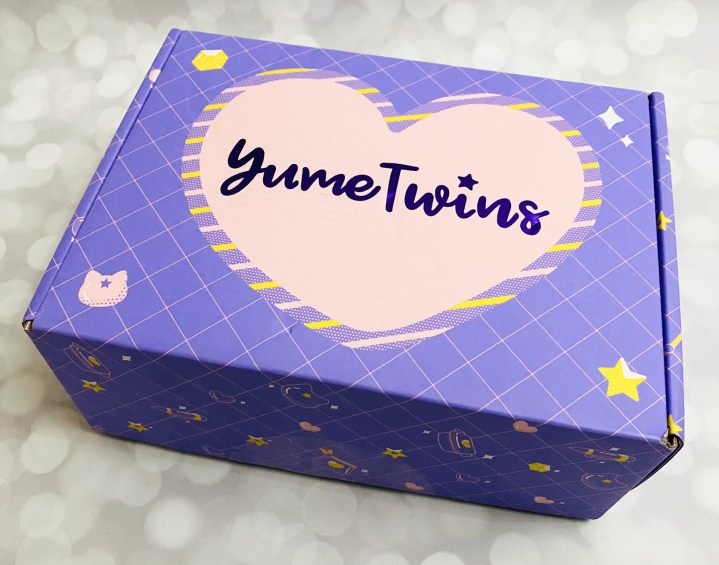 YumeTwins is a monthly Kawaii subscription brought to you by the same people behind TokyoTreat. Every month, you'll receive an assortment of super cute and adorable kawaii products from Japan which might include accessories, plushies, figures, keychains, stationeries, and other collectibles. All items are licensed merchandise from popular Japanese brands. The box is $35 per month. Shipping is $12.50 to the US, and is about the same for other countries. YumeTwins made the list of our best pop culture subscription boxes!