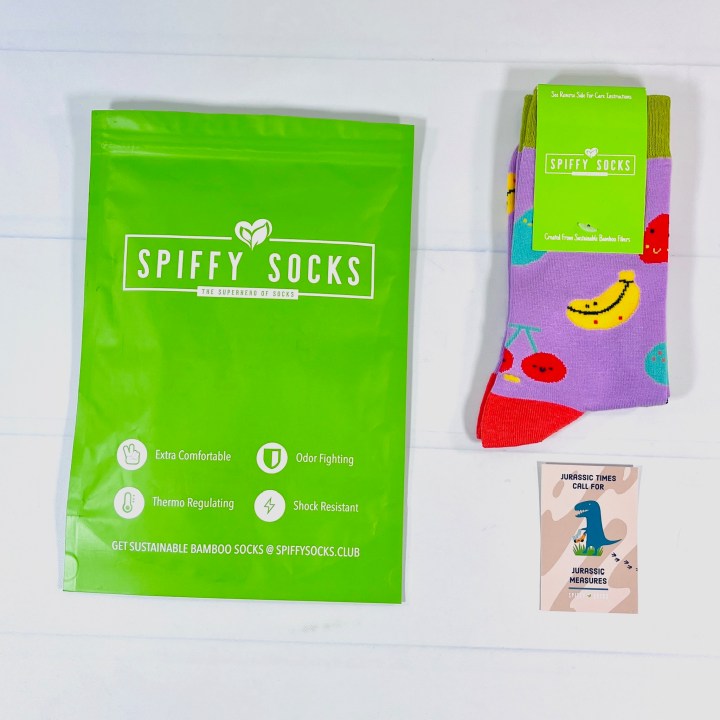 My March Spiffy Socks are here and I love the design, it's so fruity and fun! This sock subscription sends a fun pair of socks with an eye-catching pattern every month, perfect for adding a juicy pop to any outfit. Keep reading to learn more about this subscription for sock lovers!
DEAL: Get 10% off for the life of your subscription! Use coupon code HELLOSUBSCRIPTION.
Fruit Platter Socks ($20) Spiffy Socks calls this pattern "Fruit Platter" but they referred to it as "Frulala" on Cratejoy. The socks are available in the online shop for $20, so the subscription offers a $9 discount. These socks are made with microfiber derived from bamboo and the washing instructions were included. I wash them on medium and place them in the dryer without any problems.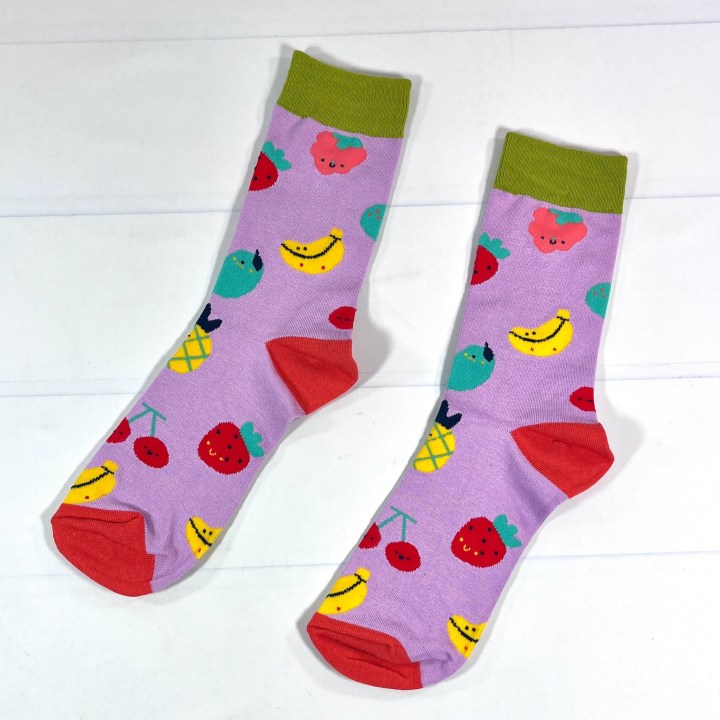 The socks have a lilac-colored body and the heels and toes are coral. The tops are army green. I spy strawberries, bananas, cherries, pineapples, and pears and it looks like they are looking at me!
Spiffy Socks are one of my favorite subscription boxes! I think this month's design is one of the best, the colors are vibrant and fun and like the fruity cuties all over. The socks fit well and can handle the washer and dryer and they don't cut off my circulation. My daughter and I take turns claiming the socks and I have the feeling this pair is something she would love too, we love cute and kooky socks!
Below is a sticker that was included.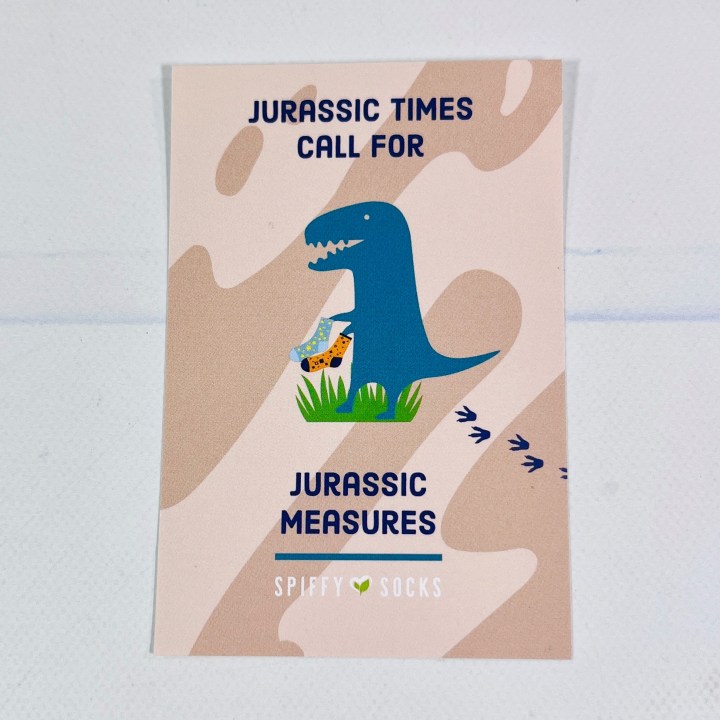 Spiffy Socks is a monthly subscription that sends snazzy socks made with bamboo fiber. They offer subscriptions for both men (sizes 6-12.5) and women (sizes 5-10) and subscriptions are $11 per month and even lower for longer terms. It automatically renews, but you can cancel at anytime. Shipping is free to the U.S.
Spiffy's sock subscription made the list in our 2022 readers' choice best sock subscription list!
Note: Order by the 31st to get the current month's box! Also, email them to make absolutely sure you get the sock of the month!