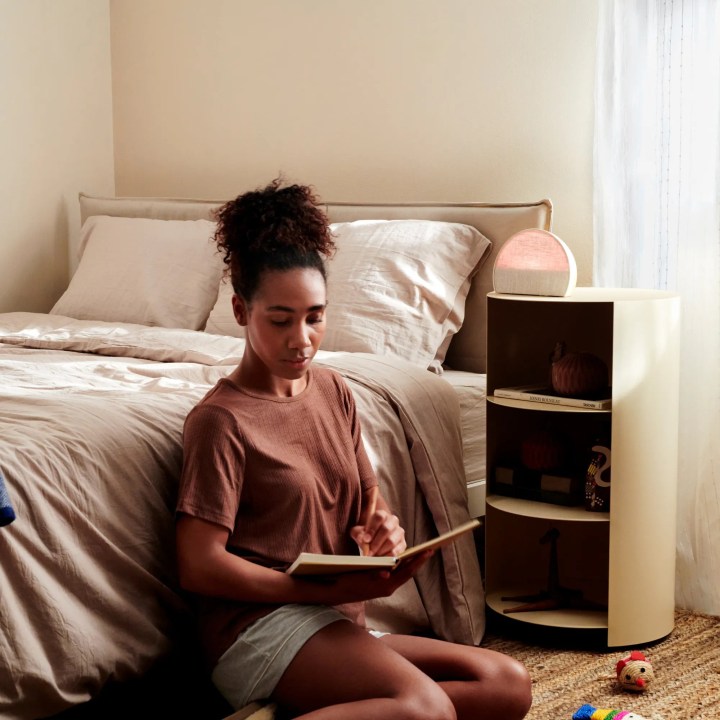 Fall asleep, stay asleep & wake up refreshed with Hatch Restore.
Have you adjusted your clocks for the Daylight Saving Time switch? This time of the year often causes disruptions in people's routines – especially during bedtime. Coincidentally, March is also when we celebrate Sleep Awareness Month!
It's time to pay attention to our sleep and sleeping habits, as it affects our mental wellbeing and our body's overall health. For people who need a little help in sticking to a consistent sleeping routine, Hatch Restore is a great option. It's a smart sleep assistant that functions as a sound machine, sunrise alarm, smart light, meditation app, and alarm clock! If you're like me (struggling to hit over 5 hours a night!), the Hatch Restore could be the sleep companion you seek.
The key to having a better mood and productivity level is a personalized sleep routine. Hatch Restore helps create a fully customizable sleep-wake routine to support a healthy circadian rhythm. During bedtime, you can use Restore's Reading Light which comes with 22 colors and reduced blue light to help you wind down and relax. Reading before sleep is way better than browsing your phone which could lead to sleep disturbance.
Another way to have a good night's sleep is to listen to calming sounds (white noise or rain for me!). From white noise to different sounds of nature, there's tons of audio content offered by Hatch to help you de-stress and sleep better. Even waking up is easy with this smart device, because it has a unique Sunrise Alarm, which means you'll wake up to a light that gradually brightens before your alarm sounds off.
Hatch Restore 2 ($199.99) The new Restore 2 design is made to blend into your bedroom and create an uncluttered, relaxing space. It's sleeker and more aesthetically pleasing than the previous version, now with three color options: Putty, Latte, and Slate. This new design also features two buttons instead of one, so you can control the nighttime functions and turn off the sunrise alarm separately.
Hatch Restore retails at $129.99, while a Hatch Sleep Membership is is $49.99 per year. Your Hatch Restore includes a 30 day free trial to the Hatch Sleep Membership. The membership includes 25% off Hatch hardware products, along with unlimited access to useful sleep-related contents like stories, music, and more that help you sleep better and reduce stress. From guided meditations to stories to soundscapes, their online library is teeming with content to help you sleep soundly.
Hatch offers Restore, Rest, Rest+, Rest (2nd Gen), and Rest Mini for babies and kids that comes with 11 soothing sounds to help them sleep better at night. Hatch is on a mission a to make sleep easier for everyone with their innovative, all-in-one sleep products and membership.
How to have a restful sleep? It's all in your sleeping environment and your bedtime habits! With Restore's help, it should be easier than counting sheep to sleep.
What do you think about Hatch?