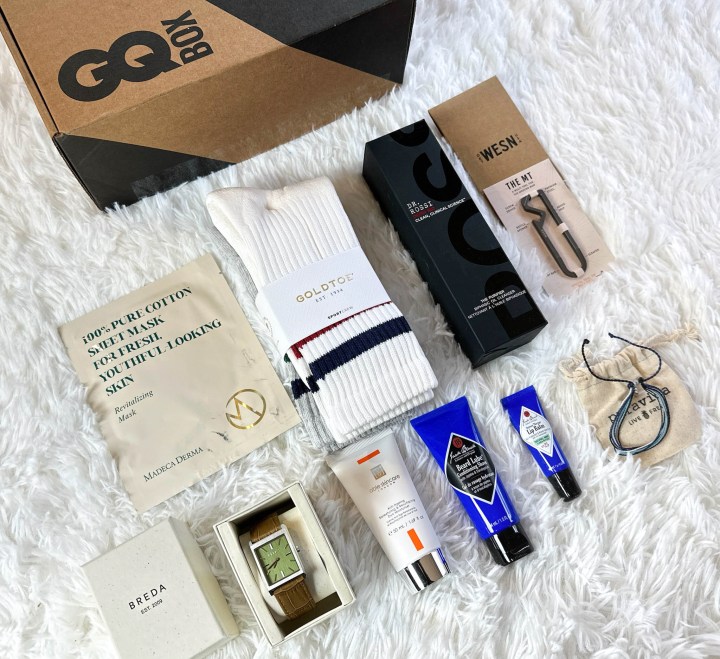 Spring is the perfect time for a style refresh, and what better way to kick off the new season than with the GQ BEST STUFF BOX? The Spring 2023 box is like a treasure chest of top-notch lifestyle goods, hand-picked and tested by GQ Editors themselves. Inside, you'll find everything from grooming products to men's fashion accessories – all chosen for their killer quality, style, and practicality. These goodies will keep us looking sharp all season long! Keep reading our review to get the lowdown on all the amazing items in the box!
DEAL: Get $30 off when you grab an annual gift subscription! Just use this link to subscribe, and use the coupon code GIFT30 at checkout!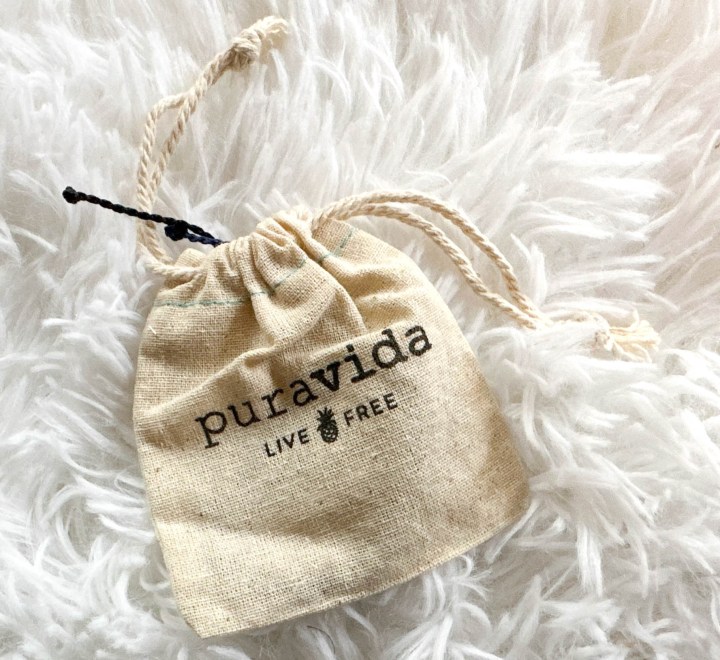 Each Spring box will include a Pura Vida Bracelet (colors vary)! These trendy and stylish bracelets are perfect for adding a touch of laid-back charm to any outfit. The bracelet I received features a beautiful combination of blue, black, and white strings that added a pop of color to my wrist. The colors are also perfect for mixing and matching with my other accessories and outfits!
But that's not all – Pura Vida is also committed to making a difference in the world. The brand partners with over 200 charities worldwide, so you can feel good about your new accessory knowing that it supports a great cause.
This Breda Virgil Watch ($150) is an exclusive timepiece designed in collaboration with GQ. It's a true standout piece, featuring a unique moss green dial and croc-embossed leather strap that's sure to turn heads. The watch was designed at Breda's Dallas headquarters, and you can see the attention to detail that went into its creation. The first thing that struck me about the watch was its unique color scheme. The moss green dial is a refreshing departure from the standard black or white watch face, giving it a vintage feel that's both stylish and unique. The croc-embossed leather strap adds a touch of sophistication and elevates the overall look of the watch.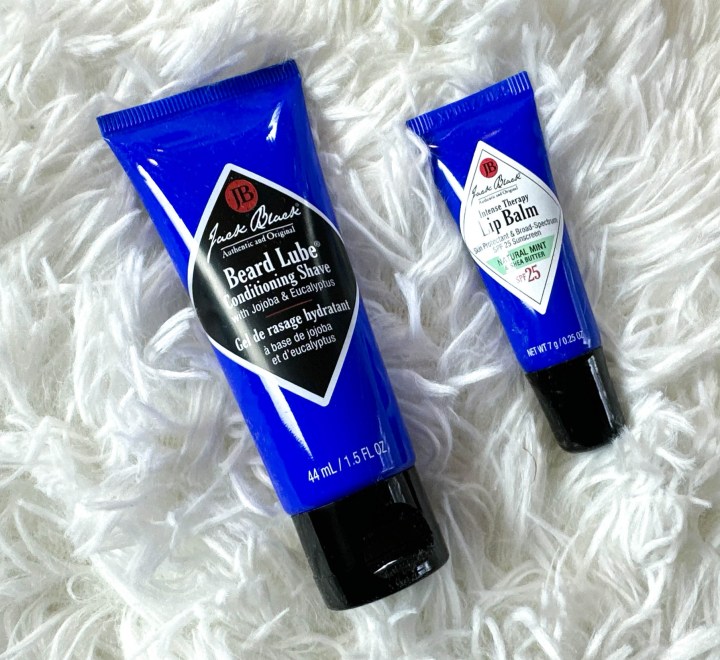 The Jack Black brand has been known for creating high-quality grooming products for men, and their lip balm and beard lube are no exception. Let's start with the Jack Black Lip Balm ($10), which has an SPF 25 and is made with natural mint and shea butter. This lip balm is perfect for keeping your lips moisturized and protected from the sun's harmful rays. The natural mint gives a refreshing sensation while the shea butter keeps your lips feeling soft and supple. I also appreciate that it doesn't leave a greasy or sticky residue like some other lip balms.
Meanwhile, the Jack Black Beard Lube ($6.50) is a multi-purpose product that works as a pre-shave oil, shaving cream, and aftershave conditioner. This product is perfect for those who want a multipurpose product that addresses all their shaving needs. It's easy to use and creates a smooth surface for shaving, preventing any nicks or cuts. The natural oils in the formula leave your skin feeling hydrated and refreshed, making it a great aftershave conditioner as well.
Able Skincare London Anti-Ageing Retexturing and Resurfacing Duo Moisturiser ($104) is a game-changing men's skincare product. It features the so-called Skincare Drone™, which is said to be the most advanced delivery system for active ingredients, ensuring that the product works effectively and efficiently. This revolutionary resurfacing cream helps retexture skin and smooth the appearance of fine lines and wrinkles, leaving your skin looking refreshed and youthful.
GQ Best Stuff Box members will receive either this Able Skincare moisturizer or a COSRX serum based on their member history.
Formulated with Centella Asiatica extract, Madeca Derma 100% Pure Cotton Sheet Mask ($2) provides a quick and easy way to revitalize and rejuvenate your skin. The formula is gentle, making it perfect for those with sensitive skin or those who are new to masking. Simply apply the mask for 20 minutes and let it work its magic. If you're struggling with dry skin, you can use this sheet mask for an instant boost of hydration!
WESN MT Multitool ($38) is a versatile and stylish tool for men who want to be prepared for anything, from cracking open a cold one to tightening a loose screw. Crafted from high-quality titanium, this multitool boasts a sleek and low-profile design, making it easy to carry with you wherever you go. With its ability to function as a bottle opener, flathead screwdriver, and pry bar, this tool is the ultimate accessory for any springtime adventure.
Another GQ Box exclusive item, GOLDTOE Sport Striped Short Crew Socks ($7.34) are crafted from durable cotton and equipped with moisture-control technology – the ultimate blend of style and function. I received two pairs of these socks and they're extremely comfortable to wear, thanks to their soft and breathable construction. And with their sleek and stylish design, they're the perfect way to add personality to any spring ensemble.
Derm MD Dr. Rossi The Purifier Oil Cleanser ($78) is a luxurious skincare product that is specifically designed to cleanse and hydrate the skin with a gentle, lipid soluble formula. This innovative formula transforms from an oil into a light foam when massaged with water, making it effortless to use. It's great for removing daily buildup and impurities, plus it's suitable for all skin types, including sensitive, dry, combination, and oily skin. With regular use, this cleanser helps to maintain the natural moisture balance of the skin while also improving its texture and tone.
The GQ Best Stuff Box for Spring 2023 included an incredible lineup of men's accessories to refresh our spring style, as well as some top-notch grooming items to keep us looking and feeling our best. The exclusive watch alone can help me elevate my spring looks, and with grooming items like a cleanser and a moisturizer, they help ensure that our skin is as on-point as our outfit. It's a great curation overall, and I think I'm now ready to take on the new season with more confidence and style!
GQ Best Stuff Box is a quarterly subscription box that features GQ editors' tested and loved items like electronics, grooming products, and man-friendly accessories. All boxes are valued at over $200 each and a total of over $800 value per year!
Visit GQ Best Stuff Box to subscribe and find out more about this subscription!