YumeTwins welcomed the new year with a whole lot of cuteness! The January 2023 box included 5 authentic items from Japan, including a calendar, a traditional cloth, a plushie, and more. Scroll down to see all the kawaii goodies we received this month!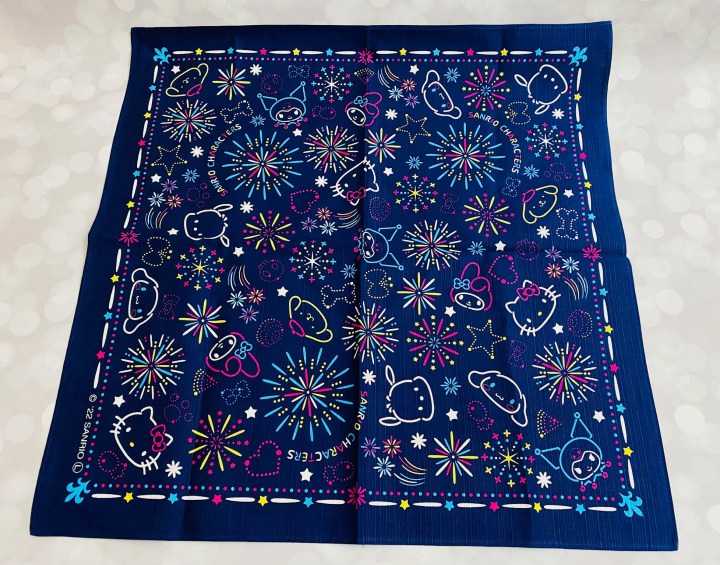 Furoshiki Cloth. How stunning are the colors on this furoshiki, which is a traditional cloth used for wrapping gifts? I love the combination of dark navy to look like the night sky along with bright neon colors. You could use this scarf in so many different ways, too!
YumeTwins x Amuse Limited Collab Mameshiba Inu Plushie. This plushie is absolutely adorable! A cute, pink Shiba Inu dog is wearing a pretty spring yukata with cherry blossoms on it, and a cherry blossom hair decoration. Super cute!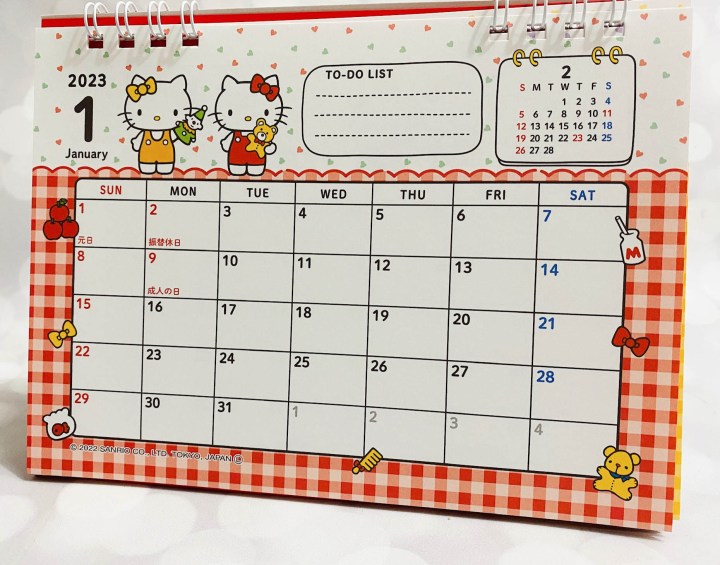 Desktop Calendar. I SQUEALED as soon as I saw this calendar. I needed a new calendar for 2023, and the adorable retro Sanrio colors are absolutely perfect.
Hot & Cold Compress. The tiniest, fluffiest hot water bottle I've ever seen! The details are so perfect, even the little bunny ears on the cap! It's very small so it doesn't emit a lot of warmth over a large area, but the small size means it would be great to use as a hand warmer.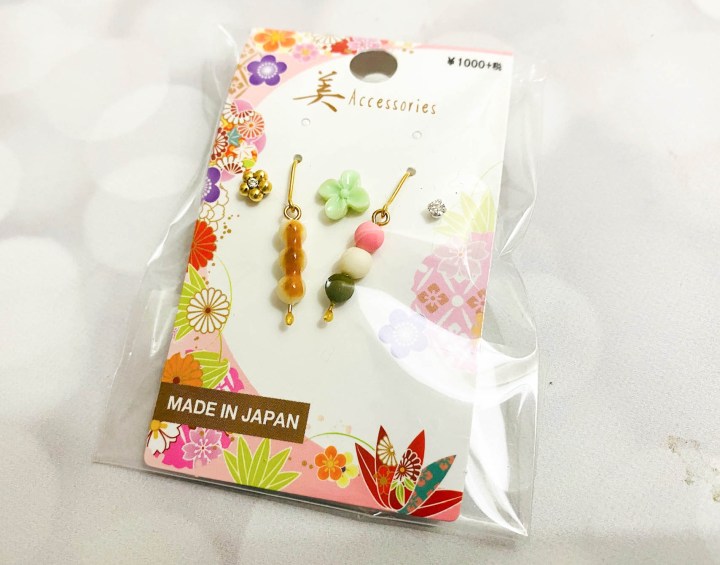 Accessories. Subscribers were sent an adorable accessory inspired by Japan. I received a set of earrings including traditional cherry blossoms but also adorable dango (rice ball) snacks! So cute!
The New Years 2023 box was packed with adorable accessories to help prepare you for an amazing year. Whether it's planning out all the adventures on your calendar, adding some kawaii style to your outfit, or relaxing with your plushie friends and hot water bottle, this box has something for every Japan fan!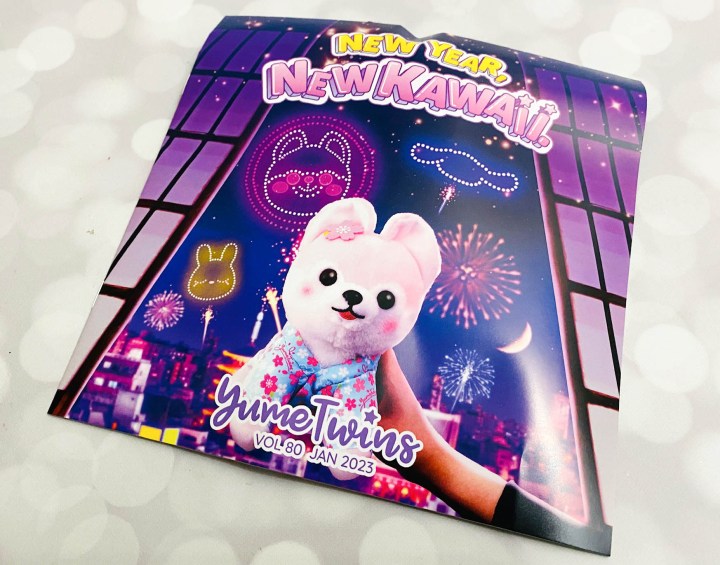 Here's a look at the magazine for January!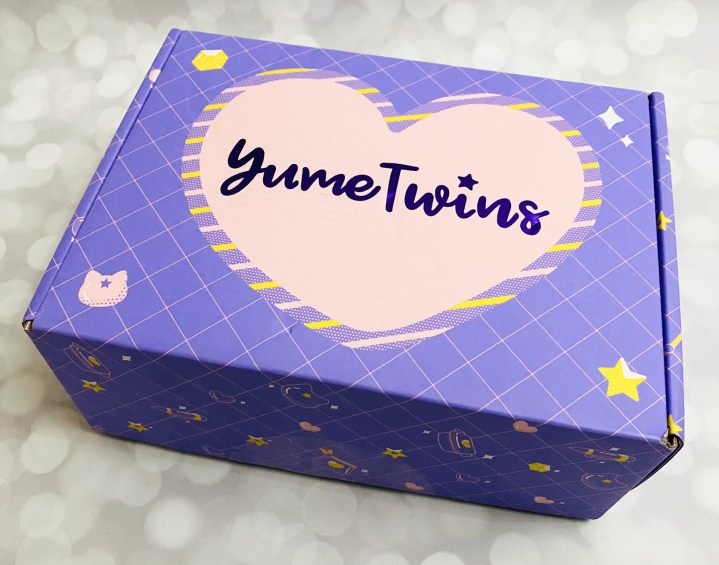 YumeTwins is a monthly Kawaii subscription brought to you by the same people behind TokyoTreat. Every month, you'll receive an assortment of super cute and adorable kawaii products from Japan which might include accessories, plushies, figures, keychains, stationeries, and other collectibles. All items are licensed merchandise from popular Japanese brands. The box is $35 per month. Shipping is $12.50 to the US, and is about the same for other countries. YumeTwins made the list of our 2022 readers' choice best pop culture subscription boxes!