We have the full spoilers for the February 2023 Vellabox candle subscription box! Vellabox has 3 subscriptions for as low as $12 per month – you can choose from The Lucerna Box with a 4 oz candle monthly, The Ignis Box with an 8 oz candle monthly, and The Vivere Box with a 16 oz candle monthly. Each level receives the bonus lifestyle gift and includes free shipping. All subscribers will have the opportunity to customize their box to their scent preferences.
DEAL: Save 50% on your first box! Use coupon code HELLOSUB50
For this month, subscribers will receive SAGE & BLOOM Co. scents depending on their scent preferences!
Sage and Bloom Couse fine Fragrance oils with complex scent profiles. The fragrances are mutagen-free, carcinogen-free, phthalate-free, and never tested on animals. Candle materials are top of the line and truly unique. The product line is chic and modern with an earthy twist. They use creamy coconut soy wax that is sourced in the Midwest. They also create candles that can be custom-made to meet anyone's lifestyle.
Here are the Vellabox February 2023 spoilers. Subscribers will level up their scent experience with one of these fragrances:
Dark Rose & Labdanum / FLORAL pink peppercorn, grapefruit, plum, black rose, cumin, vanilla, patchouli, labdanum
Fig Tree & Freesia / FRESH + SWEET & SPICE ozone, freesia, jasmine, geranium, fig, cherry blossom, green leaves, bamboo, moss, powder, saffron, patchouli, wood
Sandalwood & Smoke / WOODSY campfire smoke, cardamom, black pepper, antique leather, incense, sandalwood, oud, patchouli, vanilla amber
This month's bonus gift is here to keep your keys organized and safe! Along with their candle, subscribers will receive a "Keys to my Happy Place" leatherette keychain!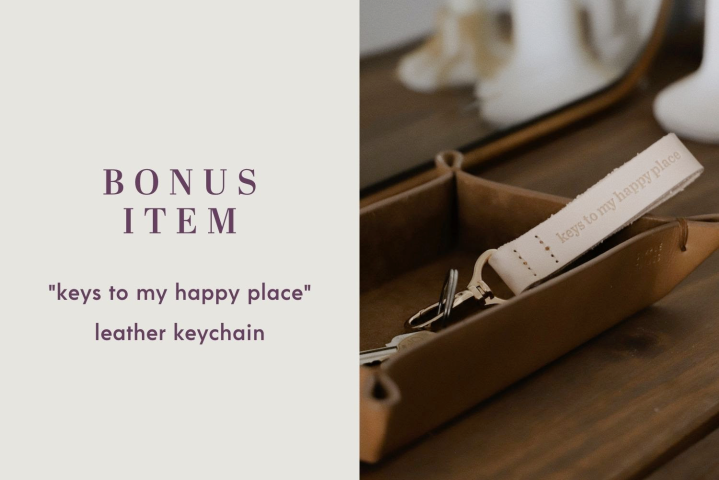 Vellabox curates a seasonal selection of all-natural candles and sends them to your door every month. They work with different brands, but choose only the candles that are non-toxic, lead-free and hand-poured. No beeswax in order to stay as vegan as possible. Most of what you'll find in the box are soy, coconut, and vegetable based waxes. A surprise gift is also included in every package. Check our Vellabox reviews to find out more about this subscription!