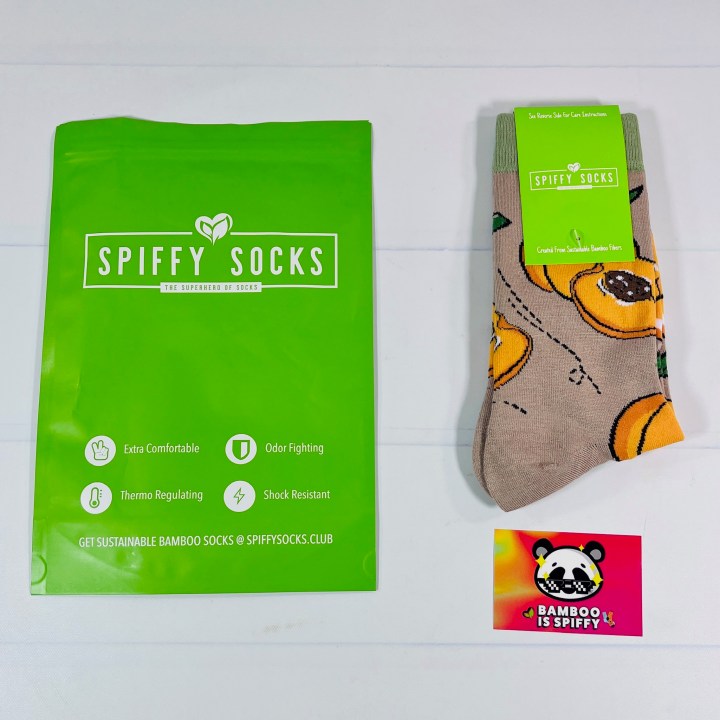 My February shipment of Spiffy Socks is here and I received a pair of socks reminds me of summer stone fruits! Keep reading to learn more about this fun subscription!
DEAL: Get 10% off for the life of your subscription! Use coupon code HELLOSUBSCRIPTION.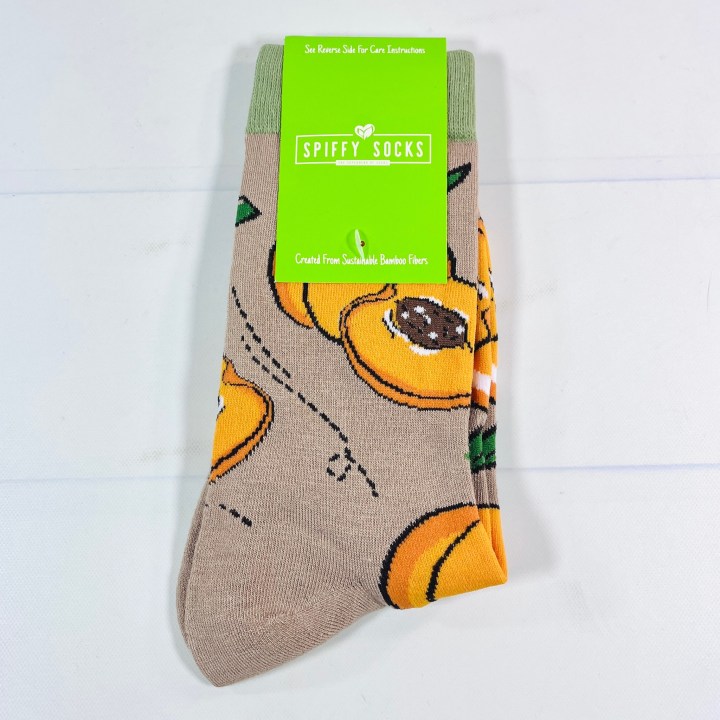 Spiffy Socks in Peach Harvest ($20) I didn't see this particular print at the Spiffy Sock website but it may become available in the future. The socks are made with bamboo microfiber and fit women's shoe sizes 5-11. The have care instructions but I wash them on medium and place in the dryer.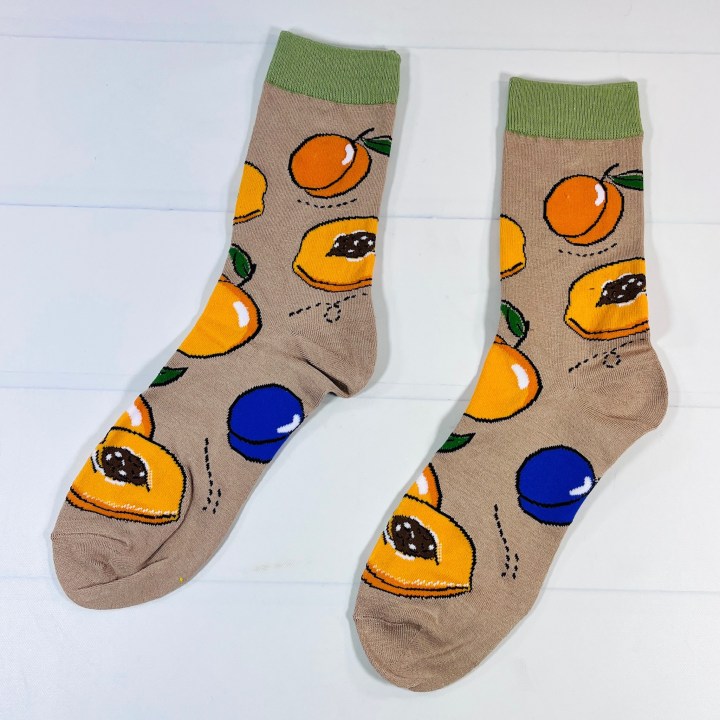 The body of this pair is light brown and there are peaches all over — both whole and halved. Then there's a purple plum on the bottom! The cuffs are sage green.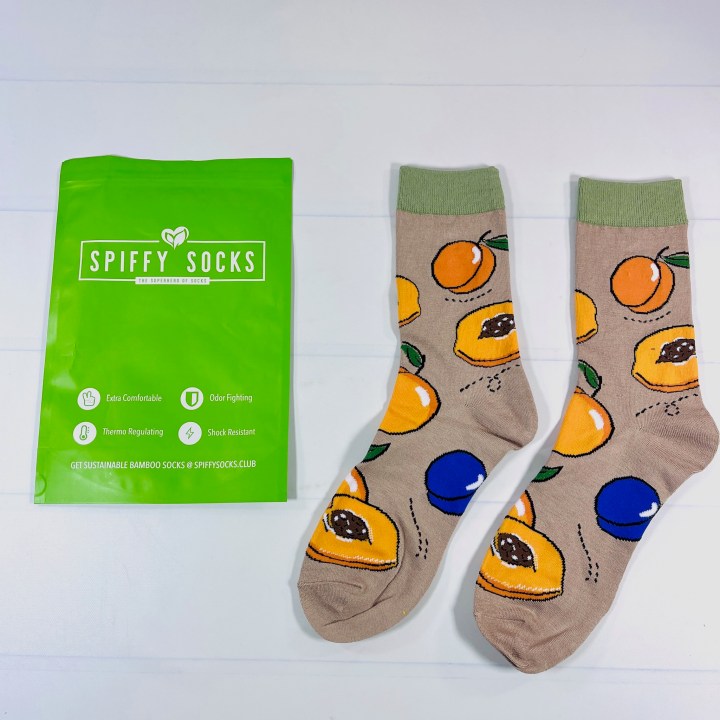 I feel like I want a peach now but sadly good tasting fruit won't be in season for a few more months. I guess I can enjoy the fruity print on my feet in the meantime thanks to Spiffy Socks. I have been wearing all of my past pairs all winter long and they are still soft, comfy, and of course, kooky. Below is a vinyl sticker that came in my green shipping bag!
Spiffy Socks is a monthly subscription that sends snazzy socks made with bamboo fiber. They offer subscriptions for both men (sizes 6-12.5) and women (sizes 5-10) and subscriptions are $11 per month and even lower for longer terms. It automatically renews, but you can cancel at anytime. Shipping is free to the U.S.
Spiffy's sock subscription made the list in our 2022 readers' choice best sock subscription list!
Note: Order by the 31st to get the current month's box! Also, email them to make absolutely sure you get the sock of the month!
Have you tried Spiffy Socks? Let me know what you thought by leaving a comment!