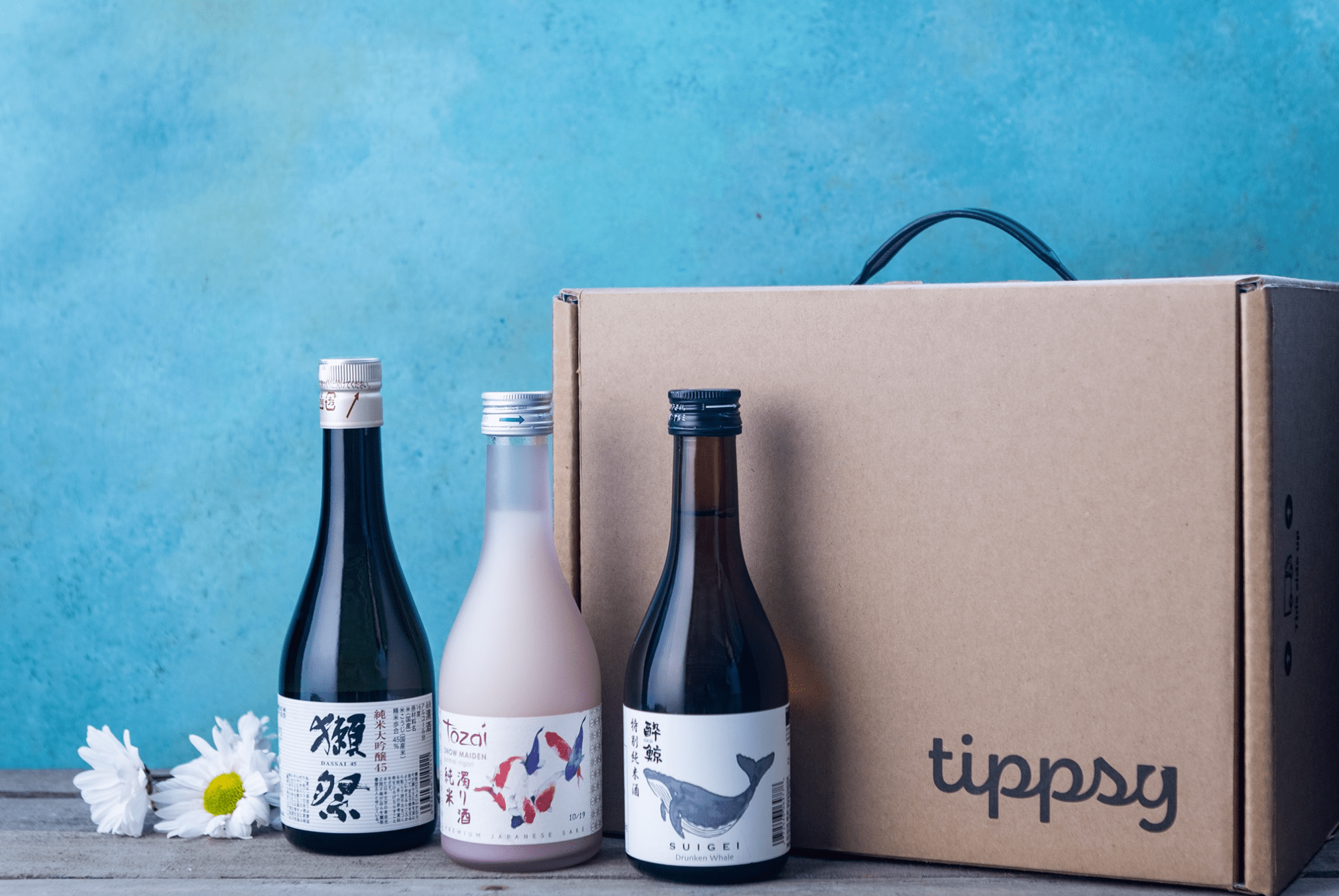 Drinking sake can be an excellent way to unwind at the end of a long day. Its taste and effects add a touch of sophistication to the moment. Many people enjoy sharing a glass of sake when they are having dinner with friends or out on the town. However, the ritual of drinking sake is something that should be experienced to appreciate its full potential, but for those who are new to the experience, it can be pretty intimidating.
Tippsy Sake offers an easy and immersive way to explore sake and learn the best types of sake to try out! When you purchase one of their sake sets, you'll receive an assortment of authentic Japanese sake along with product cards and recommended temperatures and pairings to get your journey to sake discovery started.
 Get $10 off your first box of authentic sake! Use the coupon code HELLOTIPPSY.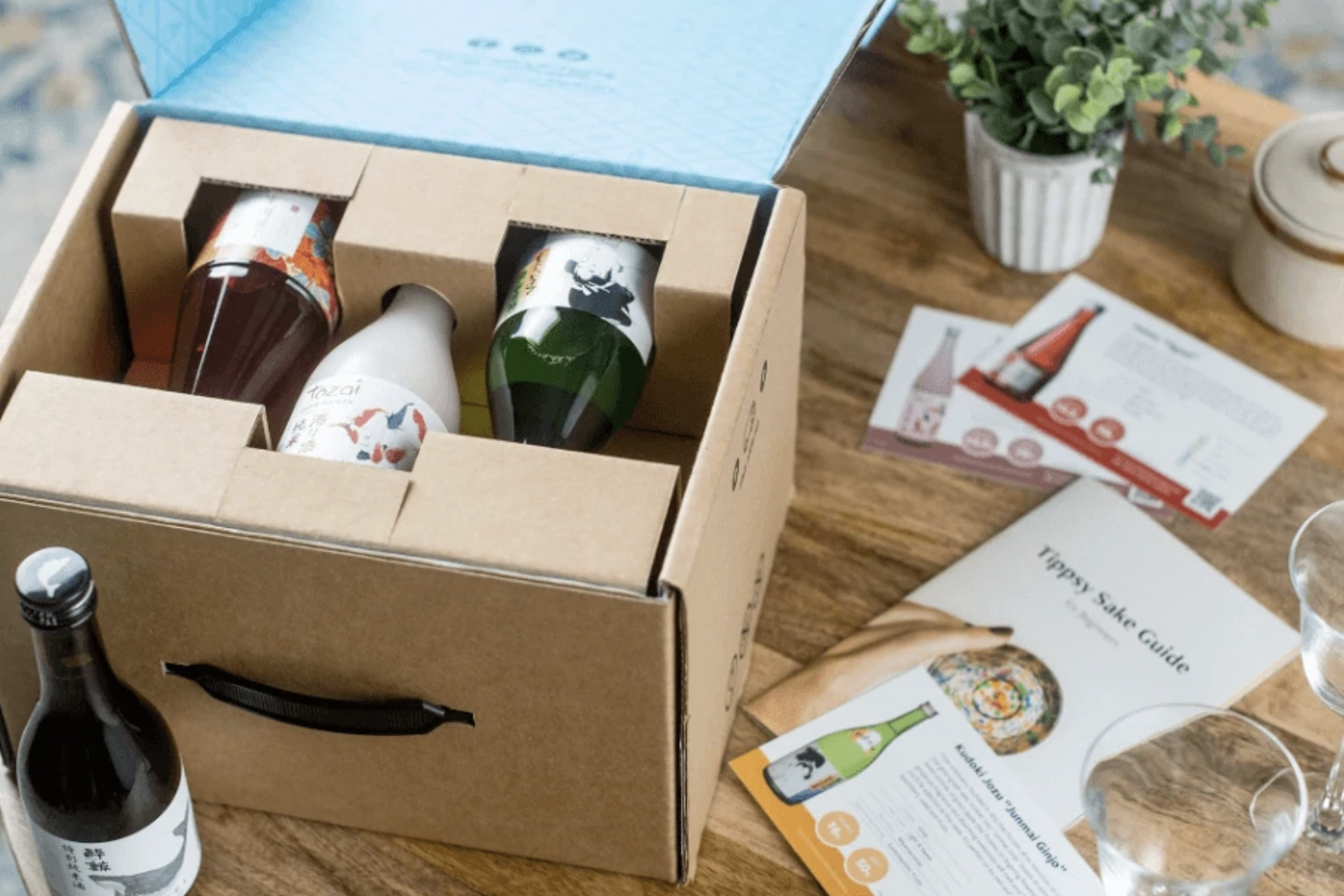 A new way to experience the wonderful world of sake. With Tippsy Sake, you don't have to chase the best sake makers on the other side of the world because high-quality sake will be brought right to your doorstep. There are over 20 assorted sets to choose from, including limited edition sake. Although not a subscription, you can easily purchase sake online and get your favorite sake varieties delivered when you need it. This will also make a nice gift for the sake lover in your life!
If you're a sake beginner, you can grab the Starter Set which includes 6 bottles of sake from different regions and categories. It's a great way to be familiar with the local sake culture and learn about the sake breweries in Japan – all while you enjoy a sip of their sake samplers. You can also pick sets featuring sake from the same makers, like the Dassai Set and the Heavensake Trio!
Another way to choose a sake set is based on your preferred flavors. There's the Flavored & Fruity Set with sweet and fruity sake that easily matches the taste of margarita lovers, the Yuzu Sake Set bursting with citrusy flavors in each featured bottle, and the Plum Sake Set showcasing the unique zing brought by Japanese plums.
For those who have a luxurious and sophisticated taste, the High-End Sake Set is the perfect opportunity to indulge in delicate and complex flavors of artisanal sake. Love champagne? Pick up some sparkling sake through the Bubbly Set or the Sparkling Sake Set, and you won't be disappointed with the Japanese version of light and fizzy drinks.
Nigori is known as the "cloudy sake," and if you want to try this variety, you can choose between the Creamy Nigori Set and the Premium Nigori Set. Have an important event coming up? It deserves to be celebrated with a bottle of sake too! Sushi Lover Set, Cookout Party Set, Seaside Set, and Happy Hour Set are excellent choices if you wish to pair your sake with delicious food. Check out more sake sets and even sake ware like glasses and carafes at Tippsy Sake's website!
Visit Tippsy Sake Box to subscribe or find out more!
We at Hello Subscription love to discover the most fun and unique subscription boxes and share them with our readers. Say Hello is a series of articles featuring up and coming subscriptions, as well as other interesting subscriptions that our readers might love!