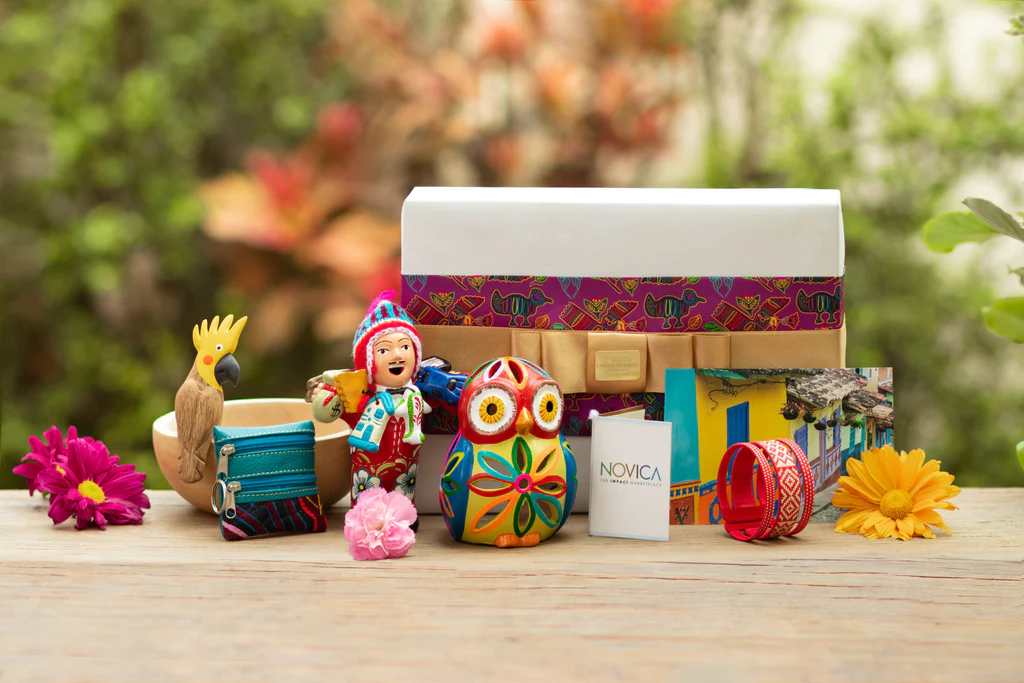 We have spoilers for the Spring 2023 Novica Undiscovered, a subscription for authentic artisan treasures gathered from different regions around the world! To those who love discovering, exploring, those who are travelers or travelers at heart, their subscription box is perfect for you.
Would you like to indulge in a Virtual Trip to the land with rich tradition, incredible diversity, and unique artistry? The theme for this quarter's box is UNDISCOVERED ANDES ! This box is now shipping!
Dedicated to the art of travel, our Spring 2023 box showcases the incredible diversity and unique artistry of the many cultures nestled along the 5,530 miles that mark the Andes mountains.

For centuries, Andean peoples, descendants of the Chavin, Inca, Norte Chico, Tiwanaku, Wari, and other ancient civilizations, have carved, painted, woven and described their life and times through their unique and diverse arts and crafts.

We'll journey to Guacamayas in Colombia to meet Omaira Manrique, your artisan guide, who will introduce you to a unique ancient form of rolled basketry called guacamaya. These baskets, made from sustainable materials, delight and captivate with their sizzling palettes and highly graphic patterns.

Our fully customizable boxes are designed for choice – your choice. If you want to take the lead, make your selections from our curated collection of the best of the best. Prefer to leave it to us? Consider it done – we'll send you our team's favorites. The Spring 2023 Artisan Box includes five fair trade handcrafted products lovingly packed inside our custom gift-wrapped box. Additionally, once you subscribe to the box, you will be granted access to our exclusive Add-On Market featuring 100+ artisan products at special subscribers-only prices of 20-50% off.

SPRING BOX | shipping now
DEAL: Save $10 on your first subscription! Use the coupon code ARTISANBOX10 and enjoy the best handmade creations, insider tips, a personal gift from your Artisan Guide, among others as you explore a new region.
Here's what you can get in this quarter's box:
Choice #1 – one of the following items: 
Lilac Floral Star Reverse Painted Glass Mirror – Lilac Star
950 Sterling Silver Hummingbird Dangle Earrings from Peru – Hummingbird Joy
Multi-Color Striped Knit Layering Ruana – Desert Strata
Plus more choices!
Choice #2 – two of the following items: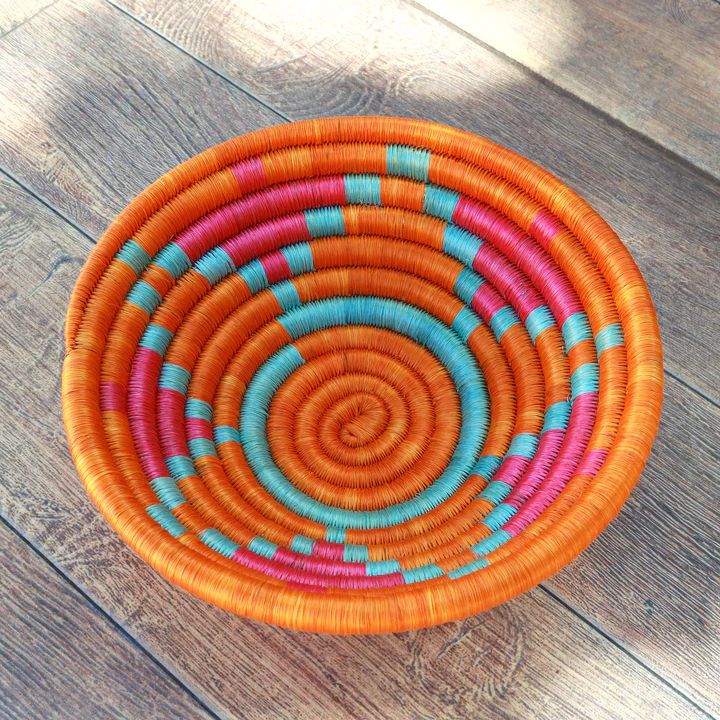 Handcrafted Orange Natural Fiber Basket from Colombia – Guacamayas Sunset |
Petite Multi-gemstone Seven Chakras Pyramid Statuette – Chakra Flow
Ceramic Ekeko Sculpture with Wool Cap from Peru – Ekeko of Abundance in Red
Plus more choices!
Choice #3 – two of the following items: 
Ceramic Owl Tealight Candle Holder Hand-Painted in Peru – Rainbow Owl | NOVICA If you think this adorable owl is just a bright decorative accent for your space, think again. It is actually a tealight candle holder handmade from ceramic and adorned with floral and colorful hand-p… read more Assorted Mola Embroidered Leather Coin Purse from Colombia – Tropical Treasure | NOVICA Assorted Mola Embroidered Leather Coin Purse from Colombia – Tropical Treasure | NOVICA Add a festive touch to your day with a handy accessory crafted by artisans of Colombia's Mola Mola Association. Working with leather, the artisans create a little coin purse with two zippered compartm… read more Colorful Gourd Decorative Jar from Peru – Multicolored Paradise | NOVICA Colorful Gourd Decorative Jar from Peru – Multicolored Paradise | NOVICA Painted by hand, a multicolored paradise with flowers, butterflies, and dragonflies decorate the surface of this decorative jar from Peru. Indigenous artisan Teodolinda Seguil creates this vibrantly c… read more
Plus more choices!
Novica's quarterly Box is $59.99 every season, and you will get a curated selection of one-of-a-kind artisan creations worth over $200 from unknown but talented local artisans. When you subscribe, you can customize every product in their handsomely gift-wrapped box from a selection of handcrafted products. If you want the element of surprise, you can also choose to let Novica's team decide what should be in every box. You can select from three categories – Home Focus, Women's Focus OR Men's Focus.
Each box also includes behind-the-scenes stories, insider facts, Novica's regional curator's favorite recipe of the season, and cultural treasures. For sure, many culture enthusiasts out there will appreciate the experience they can get from these boxes.
Are you getting Novica Undiscovered?