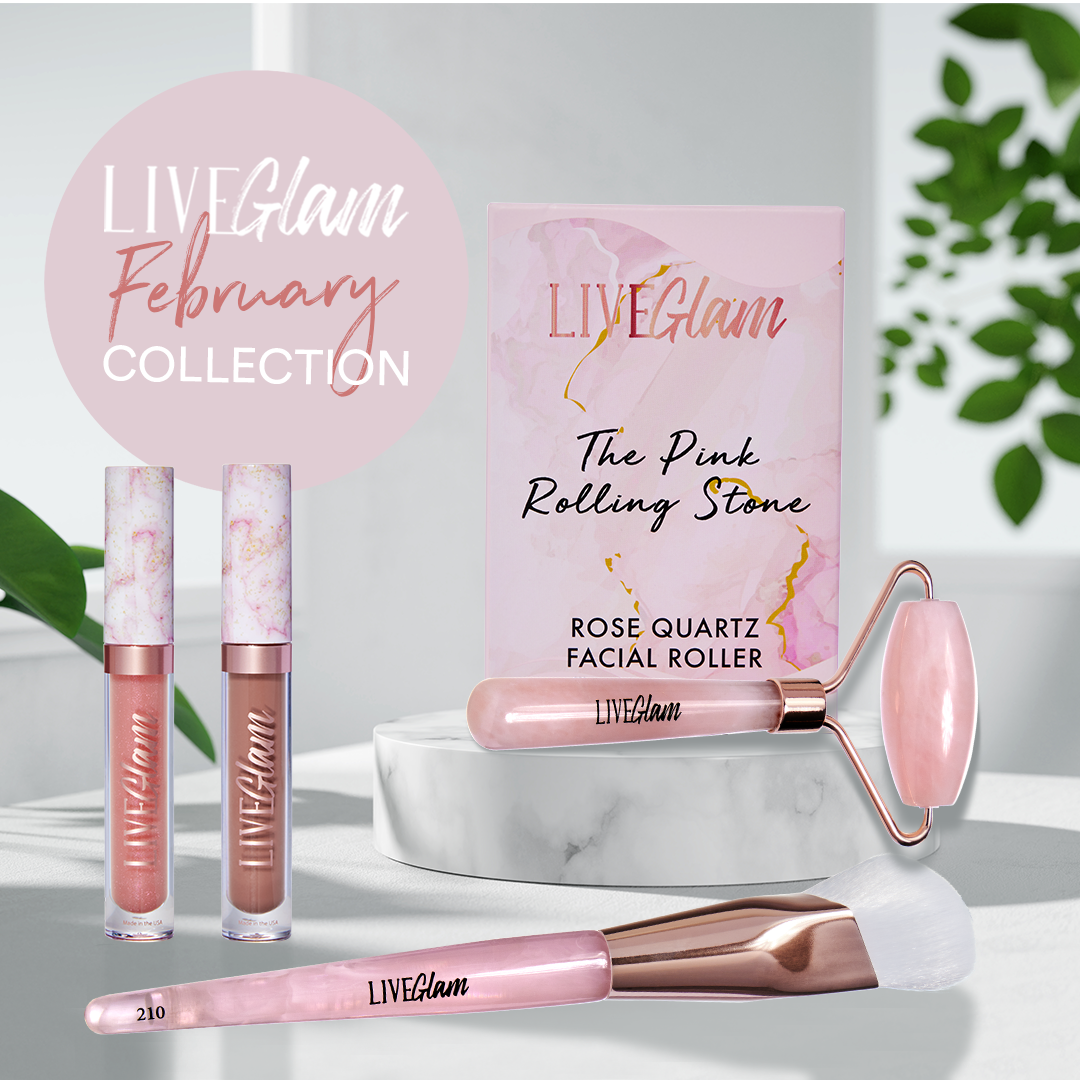 We have the full spoilers for the February 2023 LiveGlam Club! Every month for $19.99 you'll receive a new collection of LiveGlam beauty products every month delivered straight to your door.
The theme is TRANQUILITY!
Turn off your mind, relax, and pamper yourself with our LiveGlam Club collection: Tranquility. Consider this your self-care starting set – with 2 fresh lippie shades, a marble angled brush, and our first-ever rose quartz roller.
This collection will be available starting on the 1st!
DEAL: Pick a FREE lippie with any subscription plan during the sign up process! Use this link to sign up and activate the deal– no coupon code required! Save 10% in the LiveGlam shop with coupon code HELLOBOXES
The February 2023 TRANQUILITY collection includes:
210 Brush
2 Lippies: Zen and Rose Quartz shades
Rose Quartz Facial Roller
And ICYMI, LiveGlam has combined all three clubs in one – it's now the LiveGlam Club!
Here are some highlights:
Product Variety – LiveGlam lip products PLUS additional LiveGlam must-have products all in one package
Trade Options – Swap out multiple items anytime before your renewal date
Shop Discount – For members only
Free Products – Earn Reward points and redeem them for your favorite products
Exclusively LiveGlam – The best quality, paraben-free, vegan and cruelty-free products