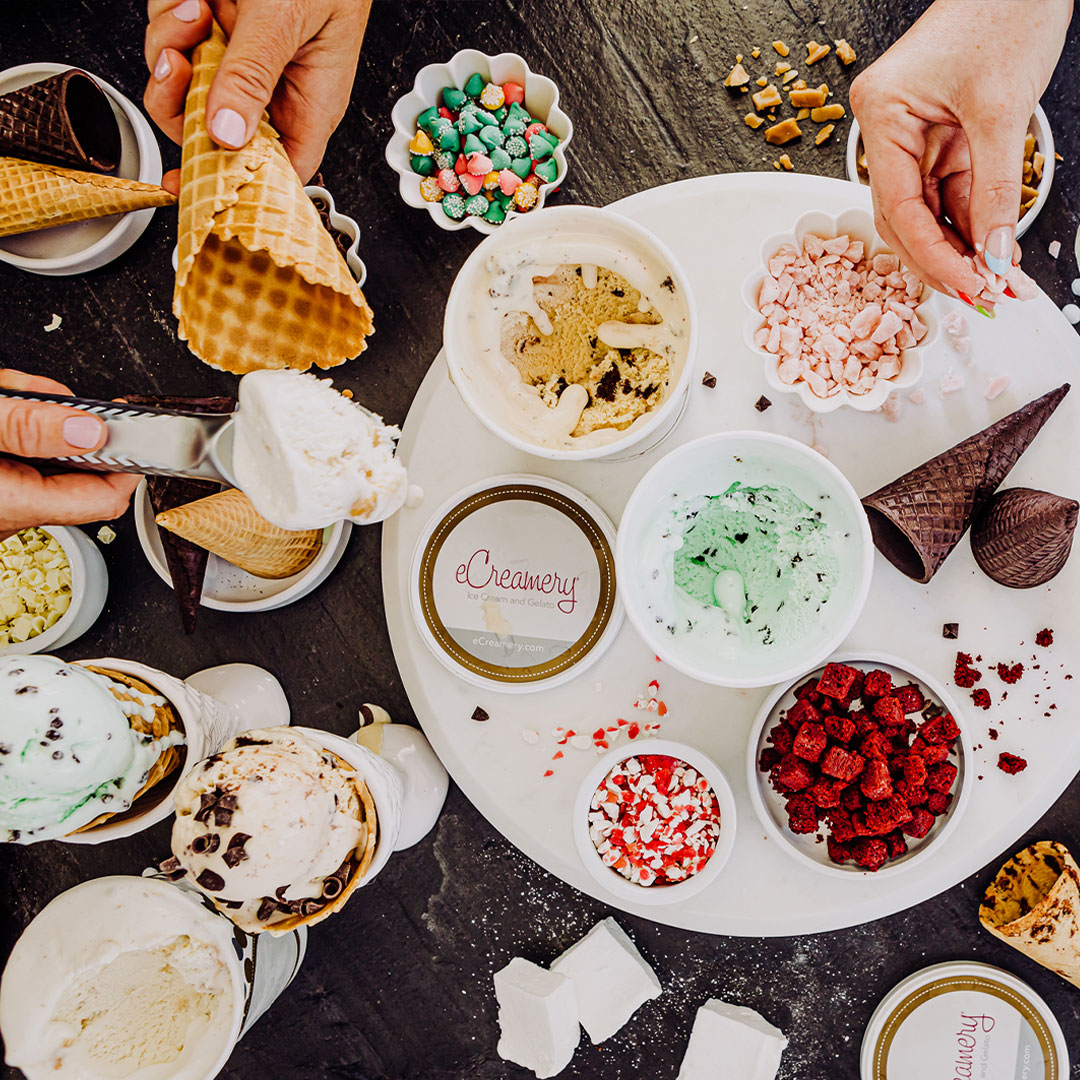 Thinking of the sweetest gift you can ever give? eCreamery has gourmet ice cream selections for all occasions, making it easy for you to gift some of the best-tasting ice creams to the best people in your life. They make their ice creams in small batches using only the finest ingredients, ensuring the quality of every pint they make. Another thing that makes eCreamery ice cream pints perfect for gifting is that they can be personalized. You can add your own photos or messages, or choose from their library of artwork designs.
Pick your gift by occasion for a one-time gift (starts at $59.99), or sign them up for a recurring package of frozen treats (starts at $49.99) – either way, your recipient will be able to enjoy some of the best ice cream flavors to sweeten up their day. Also available are add ons to make the ice cream more special, like sprinkles and toppings. If you decide to gift a subscription, your recipient will receive an assortment of 4 pints of premium ice cream every month.

eCreamery has some fantastic ice cream collections to choose from, which include New Year's, Birthday, Get Well, Sympathy, Thank You, Congratulations, and Just Because. They even have a special collection featuring ice cream and cookies, a perfect gift for someone who loves ice cream sandwiches. Some of eCreamery's best-selling flavors are Chocolate Chunk, Cookies & Cream, Sea Salt Caramel, and Mint Chip! Of course, they also have seasonal ice cream flavors that are only available for a limited time.
With guaranteed frozen delivery nationwide, you can relax after placing an order knowing that your sweet gift will arrive in perfect condition. If you want to add a personal message to your ice cream gift, you can purchase a greeting card as an add-on for $5! Running late for gift-giving? Grab an eCreamery gift card instead (available from $50 to $200)!
Are you gifting eCreamery?
Looking for more subscription box gift ideas? See our full subscription box gift guide!