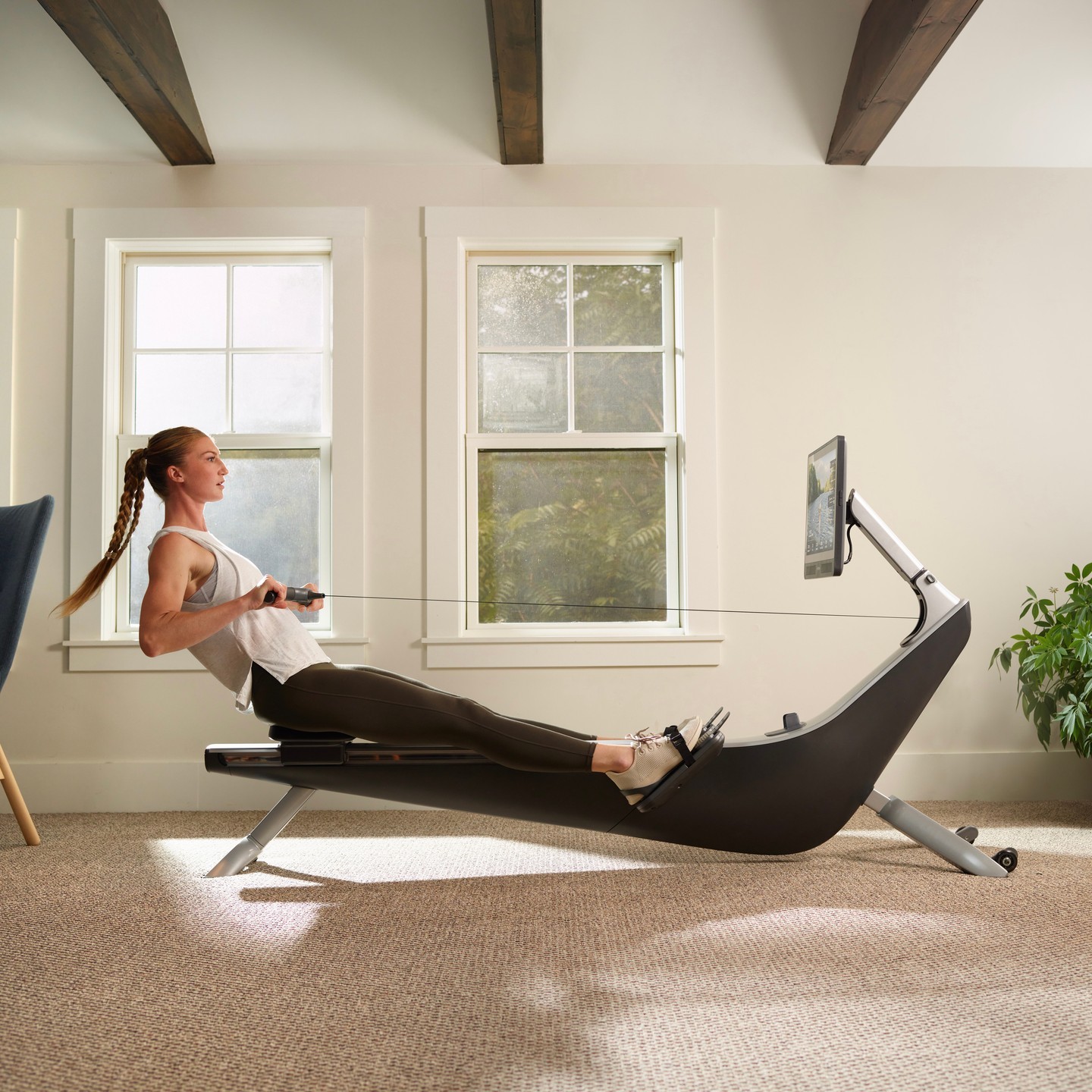 Exploring gift options for someone who enjoys working out? If you're an extravagant gift giver, there's one amazing thing you can surprise a fitness buff with: a Hydrow rowing machine! This indoor exercise machine will give your recipient an authentic rowing experience in the comfort of their own home. Fitness enthusiasts can work out at their own pace in their own space – no more trips to the gym!
Gift a Hydrow Rower for $2495 to bring a loved one the experience of rowing in a river but indoors, PLUS an all-access membership (sold separately) for $44 a month. It gives them access to their library of 3000+ workouts on the Hydrow and the Hydrow app, allowing your chosen gift recipient to take workouts even on the go!
Give the gift of an authentic on-water experience
Hydrow is ergonomically designed, with a frictionless 10-roller system that operates smoothly. It also comes with a 22″ HD dynamic monitor that can be adjusted 15 degrees and pivot 25 degrees both ways, transporting fitness enthusiasts to different waterways around the globe!
The electromagnetic computer-controlled resistance mimics the same rowing experience as being in a river, paired with LOR (live outdoor reality) that simulates the physical impact of rowing with added backdrops and sounds. The equipment has precisely engineered features, including wheels for easy moving from one place to another and footbed adjustment for correct foot placement. In addition, it can also be tilted upright for easy storage, saving a lot of space when not in use! If you want to add an upright storage kit to your Hydrow gift, it's sold separately from the machine for $80.
Limited space at your gift recipient's home? Worry not! The company also offers Hydrow Wave Rower ($1895), which gives the same impactful rowing training at home without eating much space. It's 30% smaller and lighter and features an ergonomic design for a low-stress grip with a 2-roller and 2-idler system that operates smoothly and quietly as the original machine! And it's available in four new colors — River, Forest, Sunrise, and Sunset.
To complete the best gift for fitness enthusiasts, give them an all-access Hydrow membership together with the rowing machine! It gives the recipient a variety of workouts to push their body to the next level – improving cardio and burning muscles in the process! It includes not just rowing exercises but yoga, pilates, strength training, and more to complement the rowing.
There's a wide selection of daily live workouts (in a range of intensity and duration) led by Hydrow athletes, including Olympians and world-class rowers that support personalized goals and lifestyles. Your recipient can even create multiple profiles with this membership, allowing friends and family to have their own stats and progress board.
With every row counted, Hydrow donates to Water.org, an organization that brings clean and safe water to the developing world. It's indeed a gift that keeps giving!
Visit Hydrow to purchase or find out more!
Looking for subscription box gift ideas? See our full subscription box gift guide!