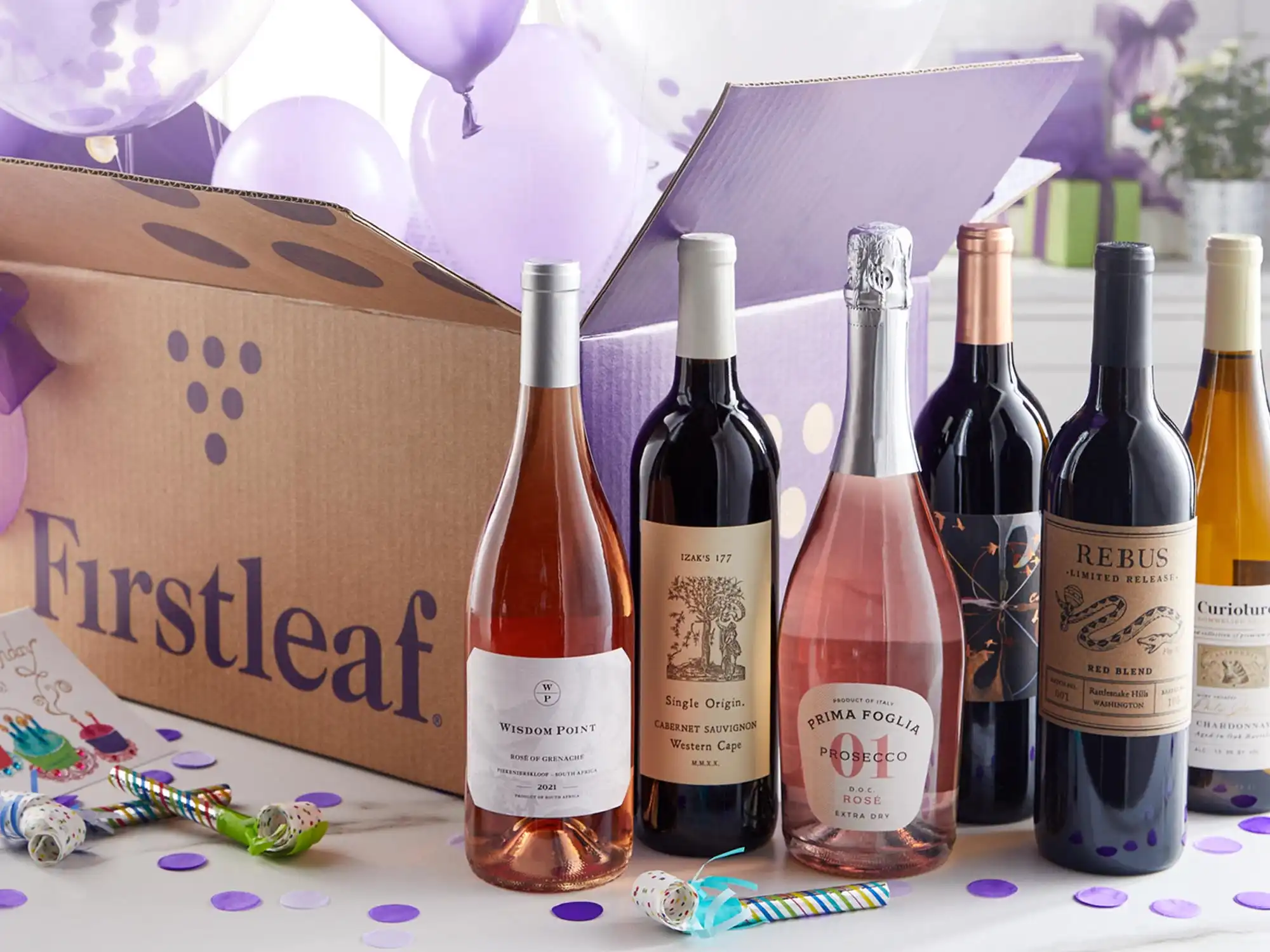 Try some new wines that have been hand-picked just for you!
Firstleaf Wine Club has a Birthday deal to start off your journey with personalized wine picks! This reader favorite wine club features affordable award-winning wines – and the subscription gets better as you continue! Firstleaf features proprietary personalization technology that learns from your likes and your loves to improve your matching with every box.
Unlike other wine clubs, Firstleaf lets you customize everything. From your delivery schedule, to your shipping frequency, to the types of wine in your box, this is the wine club meant to suit your tastes in every single way.
Get your first 6 wines for just $39.95 plus FREE shipping for 1 year – that's $180 value! Just use this link to subscribe, and use the coupon code LUCKY7 at checkout. Ends 2/21.
$39.95 FOR YOUR FIRST 6 WINES AT FIRSTLEAF WINE CLUB!
When you purchase this package, you'll be automatically enrolled in the Firstleaf Wine Club, a wine club that learns your specific taste preferences! This reader-favorite wine club offers reasonably priced award-winning wines, and the subscription gets better as time goes on! With every box, Firstleaf's exclusive personalization algorithm learns from your likes and loves to better your matches – now more customizable than ever!
To learn more about your unique palate profile, take the Firstleaf quiz. Firstleaf will recommend six wines, which you can choose from or get a new wine recommendation by selecting the "Get a New Wine Recommendation" option on each wine. FYI, if you you selected rosés in your preferences, you'll now receive at least 1 bottle per club shipment!
After signing up, you now have the option to pick frequency, and it's now based on weeks – from every 2 weeks to every 12. Also, once you lock in your wines for your next shipment, you can choose to have it ship right away or ship as scheduled. Subsequent six-bottle club orders based on your preferences will be billed at Firstleaf's standard price of $89.94 plus $14.95 ground shipping – $105 shipped (or double your order to a 12-bottle membership for $179.88 with FREE ground shipping. It's critical to keep Firstleaf up to date with your likes and loves from each box so that the algorithm can figure out what you prefer. To see the wines we've received in the past from this wine club that learns your specific taste preferences, check out our Firstleaf reviews!
New customers only, not combined with other offers. Free shipping not applicable to AK/HI. Cannot ship to RI/UT/MS. 21+