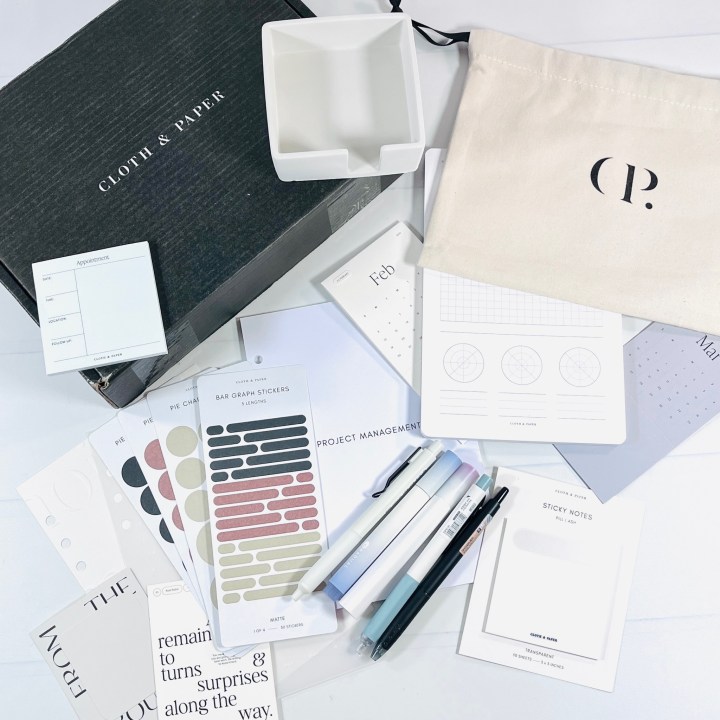 The January 2023 Cloth & Paper theme was Project Management and came with a progress-keeping notepad, a sticky note holder, and more. If you are new to this box then know that they have a few different subscription options, and you can choose planner sizes based on the planner you use at home or work. This is a review of their Penspiration AND Planning + Stationery combo, which is $54.99 a month and drops to as low as $49.99 a month when you choose the 6-month term. (Please note that the picture above is of BOTH boxes combined!)
DEAL: Want to try Penspiration Box, Planning + Stationery Box, OR Penspiration & Planning + Stationery Box? Get 10% off your first box! Use the coupon code HELLOSUB10 at checkout!
Planning + Stationery Box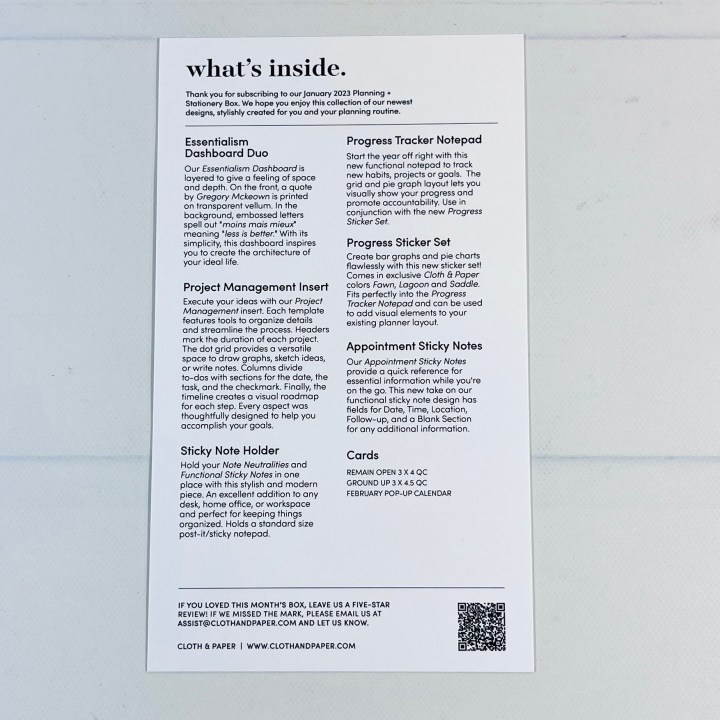 A handy card showed each item in the box.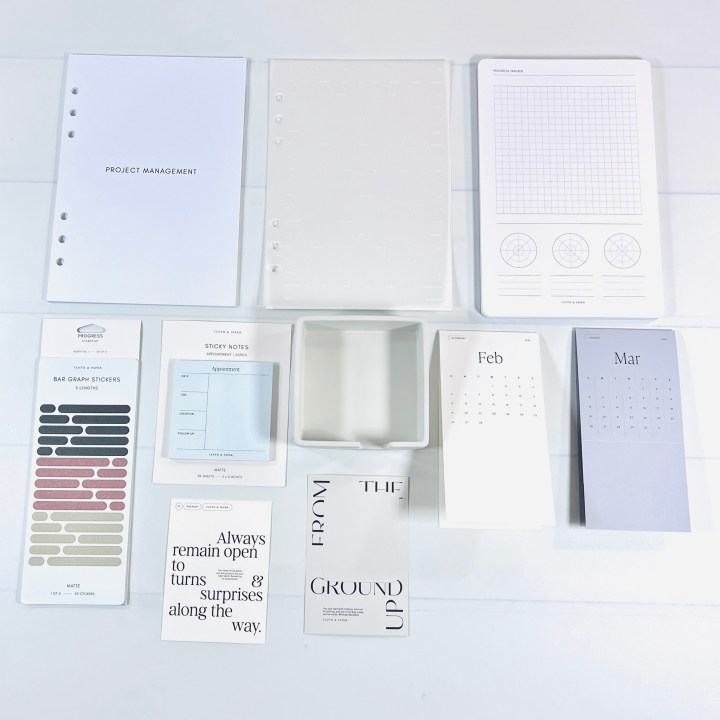 Here's everything in the Planning & Stationery Box!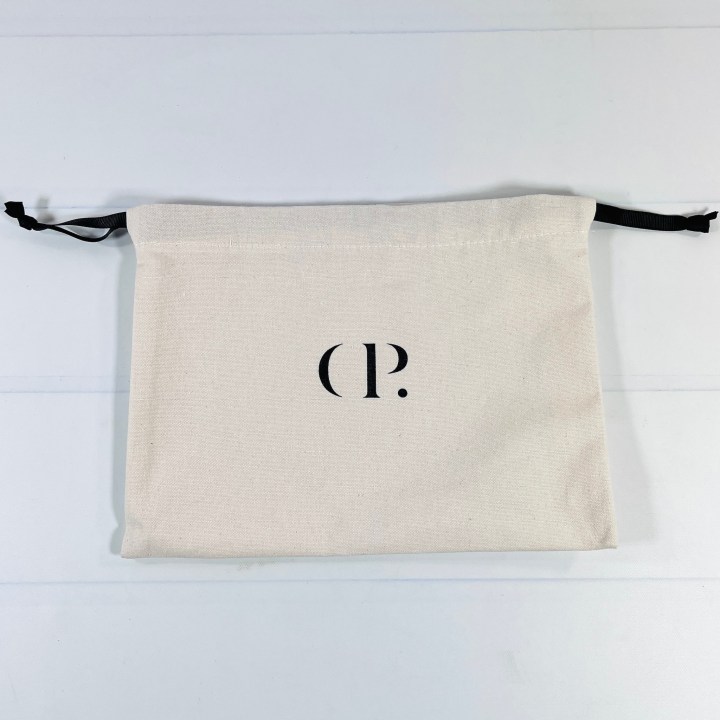 The items were tucked into this reusable bag, which we've received for a few months now.
Project Management Insert There are 18 pages total in this insert, which is supposed to help you organize a project from start to finish. The last sheet gave an idea of how the insert may be used.
It's hard to see the Essentialism Dashboard Duo since they are clear/white on a white background. One is printed on vellum while the other is embossed cardstock. They are for decorative and separating purposes.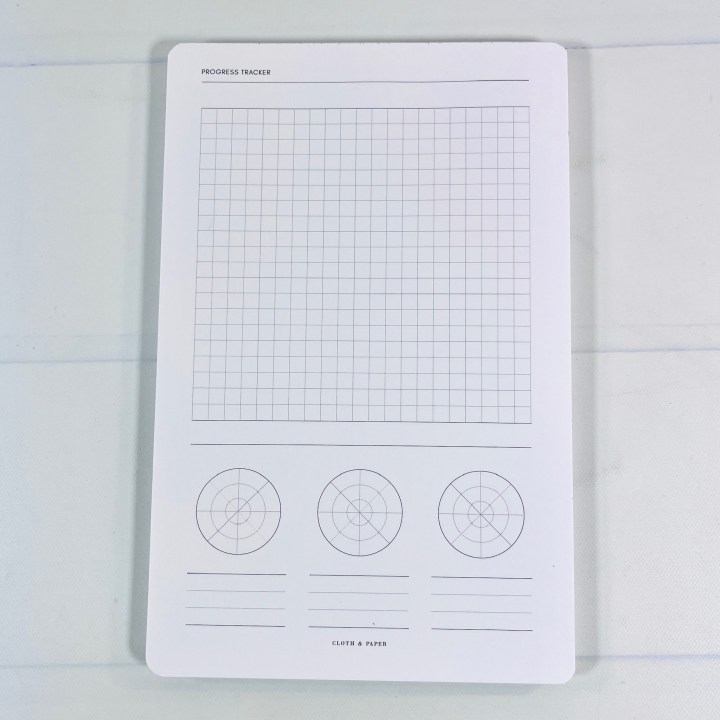 Looking to start a new habit? You could keep track with the Progress Tracker Notepad. There are 50 pages total and it can be used with the pie chart sticker set shown below. This pad is 8.5″ x 5.5″.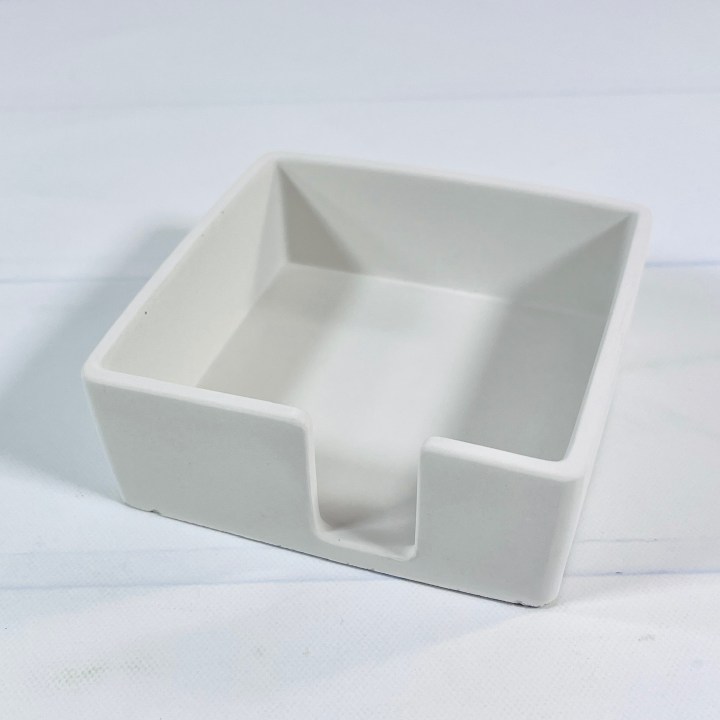 Sticky Note Holder This sticky note holder is made of off-white/grey ceramic and should hold a good amount of notes. You can see it in use below and there was plenty of room for more. Most sticky note pads are roughly 3″ x 3 and the holder is 4″ x 4″ and there's a notch in the front so you can easily grab a note. If you want to preserve your tabletop then you might want to place something underneath, or attach felt stickers on the bottom corners.
Appointment Sticky Note This sticky note set is a portable reminder for upcoming appointments. Fill it in and take it along, and there's a little bit of space for notes too. Slide to see it sitting inside the ceramic holder.
Progress Sticker Set You can create your own pie charts and bar graphs with this sticker set, or use the stickers to fill in the pad shown earlier in this review. There are four sheets and the stickers are pre-scored and easy to use.
Remain Open Quote Card and Ground Up Quote Card are small cards that can be used however you wish. You could place them in a vinyl card holder or attach them to a planner with a decorative clip.
Pop-Up Calendar I received two pop up calendar cards, one for February and another for March. I'm guessing we'll receive April's in the February box and receive one a month from here on out.
Penspiration Box
Here's everything in the Penspiration Box!
On the left is the Prompt Card, which has a journaling idea on the back. On the right is the Pen Test Sheet.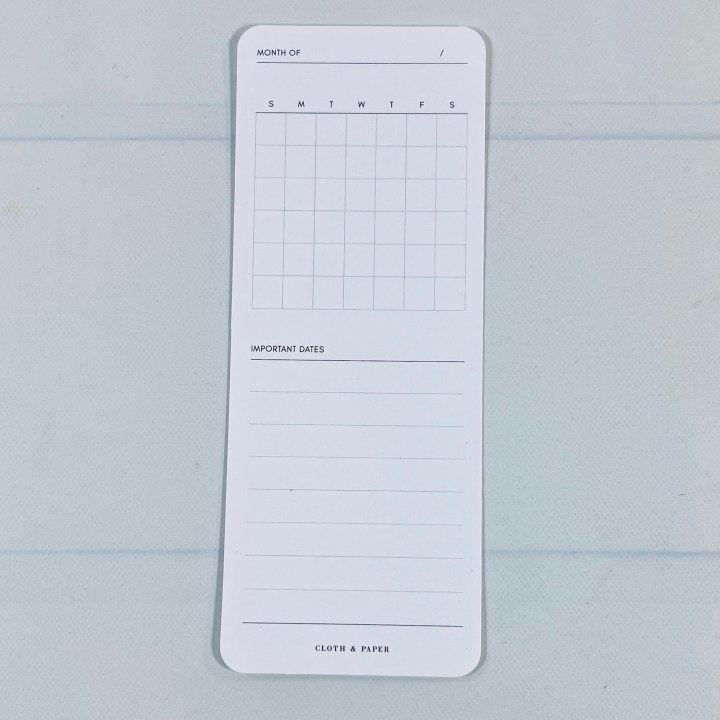 This is an Undated Calendar Card to be used as you see fit.
Pill Tab Sticky Notes are transparent so that adds a new spin to an everyday item.
The pens come in a separate holder.
Set of Pens We received two highlighters and 3 gel ink pens. The three gel pens have a 0.5mm retractable nib and black ink. Barrel colors may vary, and same goes for the highlighter ink color. More info can be found on the Cloth & Paper website at their Unboxing Blog tab.
Cloth & Paper sent several ways to plan, execute, and track projects, whether you are planning some ways to improve your home, or completing a project at work. They sent a helpful insert and notepad to mark progress as you chip away at what might start out as a giant obstacle. The pens are always cool and somehow make jotting notes an upscale experience.
Below you will find a box opening picture!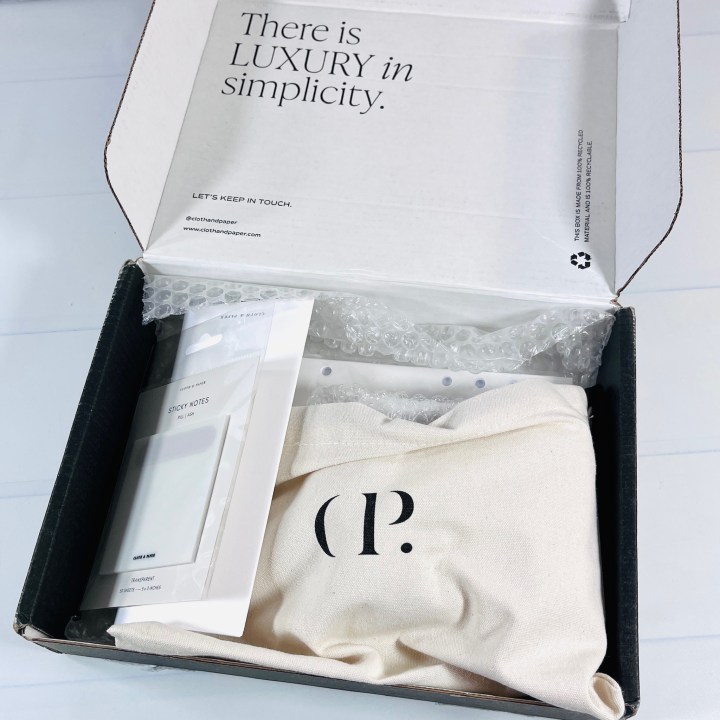 Cloth & Paper offers a monthly subscription box of their planner supplies, inserts, and writing instruments. The items look sleek and Cloth & Paper believes "there is luxury in simplicity". The Planning + Stationery box is $39.99 a month but drops to as low as $36.99 a month when you sign up for a 6-month term. The Penspiration box is $21.99 a month but drops to $19.99 a month for the 3-month plan. The Penspiration AND Planning + Stationery combo is $54.99 a month and drops to as low as $49.99 a month when you choose the 6-month term. Our readers love this subscription – Cloth & Paper was voted as the top pick for the best stationery subscription this year!
Visit CLOTH & PAPER to subscribe and find out more about this subscription!