Allure Beauty Box helped us give our skin some love for February 2023! This month's editor-curated beauty collection showcased winter pick-me-ups, as well as makeup items (including a palette!) that are perfect for Valentine's Day. Read our review below to know more about these beauty products that swept us off our feet!
DEAL: Currently for February 2023, new members will get your first box for just $10 + FREE Full Size Winky Lux Universal Brow Pencil! Just use this link to subscribe and use the coupon code HEART. Be sure to scroll down here and check that this offer is still available.
FYI: If you sign up via Amazon, you do not get a new member gift or access to the exclusive member store.
You can see the full spoilers for the February 2023 Allure Beauty Box here, in case you want to know all of the possible variations.
Sometimes, all you need is a quick skin boost on a freezing winter day and Sweet Chef Beet + Vitamin A Sheet Mask ($3.50) can give you exactly that! It harnesses the rich vitamin and antioxidant content of beets to reduce the appearance of pores and keep the skin smoother. All you need is 20 minutes, and you're good to go – looking more glowing than before! The sheet itself was thin but I'm glad it didn't easily rip. It was also drenched in serum, which made my skin feel so soft and well-moisturized.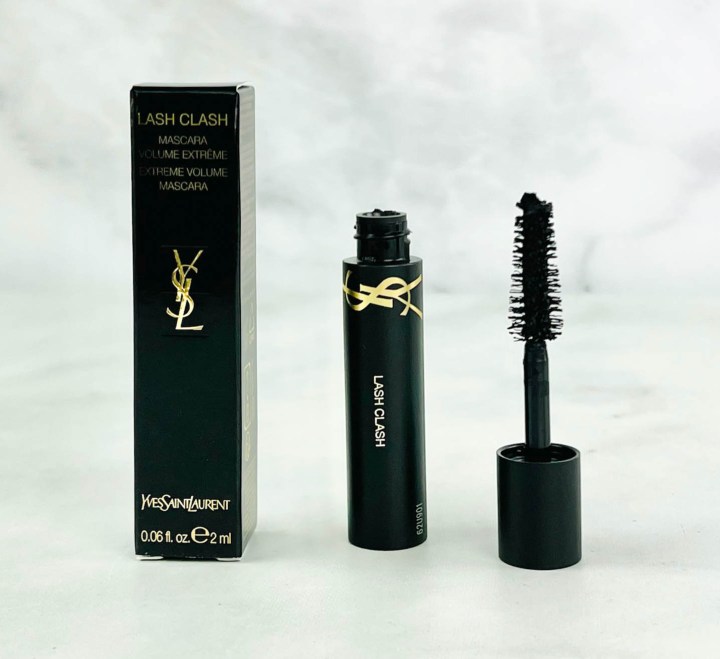 If you're a fan of intense black mascaras, YSL Beauty Lash Clash Extreme Volume Mascara ($29) won't disappoint. This couture mascara is highly pigmented, with a deep-black finish that gives the lashes massive volume. It comes with an oversized brush as well, which makes it easy to apply from roots to tips and achieve the perfect curl for a large eye look. The formula is buildable and free from fragrances and parabens to boot!
From one eye makeup item to another! Here's Winky Lux Universal Brow Pencil ($18), which uses pigments that easily blend with almost every brow shade. Whether you have light brows or dark brows, it offers a firm texture to give you total control and leaves a natural and well-polished look. Universally flattering looks are the best and with this brow pencil, I can achieve it in just a couple of minutes. It's such a handy inclusion in my everyday makeup kit.
TULA Skincare The Cult Classic Purifying Face Cleanser ($34) is another way to make sure your skin is pampered despite the low temperatures! It's formulated to remove makeup and dirt, but without leaving harsh effects on the skin. With the help of prebiotics, probiotic extracts, and turmeric, this cleanser keeps the skin clarified and balanced.
Moisturizing is a crucial step after cleansing! Just like the cleanser above, the Sephora Collection Nourishing Moisturizer ($18) uses prebiotics to nourish the skin and support its barrier. It has a rich cream formula that feels luxurious when applied but has no greasy or sticky feeling after. This moisturizer can be applied day or night. If you prefer fragrance-free moisturizers, it makes a great choice to improve dry and parched skin during wintertime.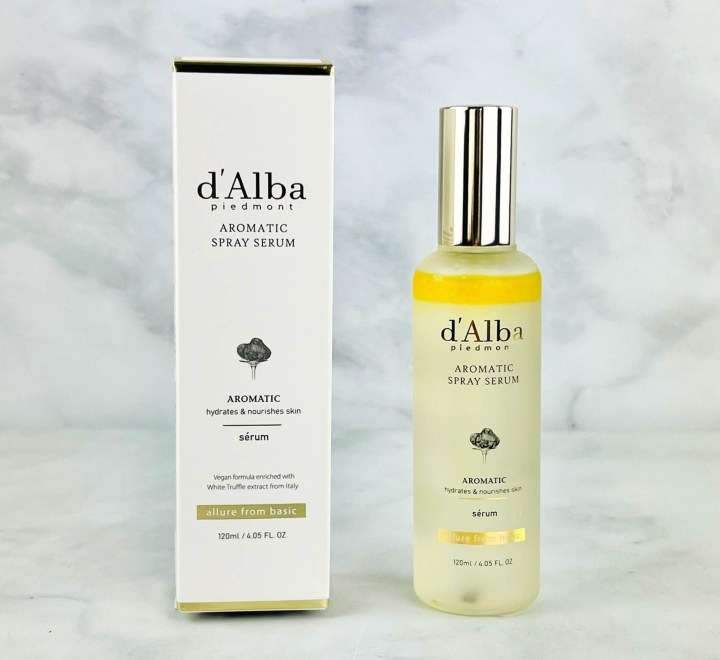 For extra hydration and skin firmness, here's D'alba Piedmont Aromatic Spray Serum ($64)! You can spritz as much as you want in between any skincare step for maximum hydration benefits. It's easy to use even when I'm in a rush, plus it smells so good! The formula also works as a setting spray. Packed with antioxidants, the lightweight mist helps keep makeup in place while making sure your skin is glowing all day long.
Subscribers were able to choose between Beauty Bakerie The Chosen Bun Palette ($38) OR Milk & Honey Highlighting Palette. I chose the former, which has 9 neutral shades with delicious names! My favorites among them are Icing, Dough, Cinnamon, and Vanilla. They're a mix of mattes and shimmers, plus they're buildable and highly pigmented so you'll never get bored experimenting with them. It's a good collection of neutral eyeshadows for days when I just want an effortless no-makeup makeup look!
Treating the skin with nourishing products in the winter (or any time of the year) is always a good idea. My February Allure Beauty Box included great beauty picks with moisturizing effects, making each skincare step beneficial for my dry winter skin. There were 7 editor-tested items in total, and of course, I also appreciate the inclusion of the makeup items! The palette, brow liner, and mascara make an excellent collection of makeup items for women who like easy, natural makeup looks. The total retail value of my box is $205!
Allure Beauty Box is a monthly beauty subscription service that sends 6 or more beauty products (at least 3 of those will be full-sized) with a retail value of at least $100+ and is curated by the editors of Allure Magazine, who choose and test the products themselves. Allure Beauty Box is $25 a month or sign-up for a year, and the price is closer to $21 a month. There are sometimes sponsored products in the box, and you'll be eligible for special discounts on Allure editors' favorite luxury products and limited-edition boxes. Allure's beauty subscription box took home first place in our 2021 readers' choice list of best skincare subscription boxes!
If you are a new subscriber, then your products may be slightly different, but continuing subscribers should not receive the same product twice.