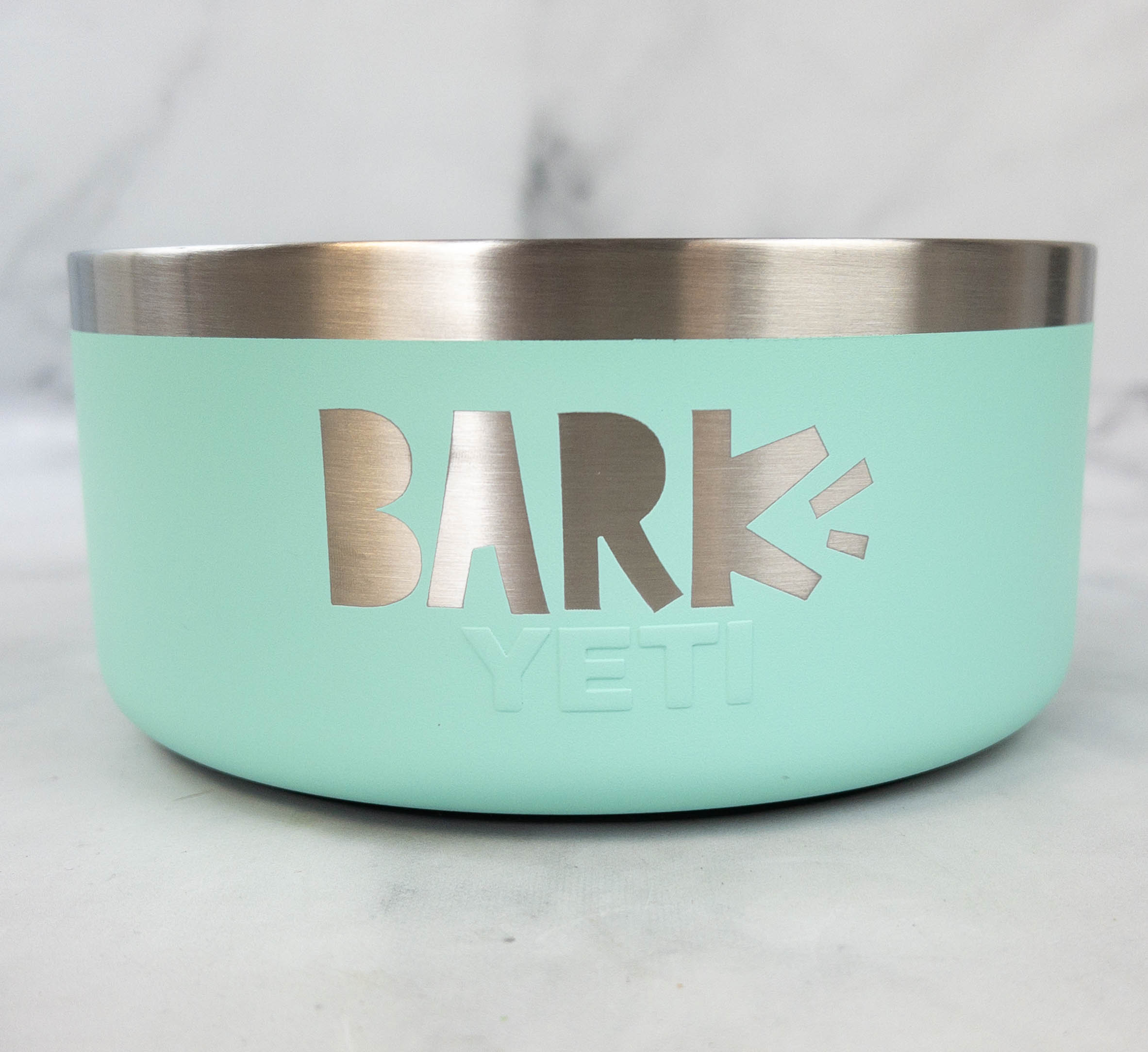 Dog food bowls come in different materials and sizes – some are more durable than others, like the Yeti Dog Bowls which are made with double-wall stainless steel and a non-slip design. It's ideal for heavy chewers, as well as for dogs who always get excited when it's time to eat. Even when you're traveling around with your pup, you can take the Yeti bowl and not worry about it getting dents or scratches along the way.
Love this bowl and need to get it for your beloved dog? You can get it free when you sign up for Barkbox Super Chewer, only for a limited time. We received the sturdy bowl in a beautiful seafoam green color, which is a Bark brand exclusive! Seafoam green is currently not available, you'll get the Yeti Bowl in Black instead!
DEAL: Get a FREE YETI Dog Bowl in Black ($40 value) when you sign-up for Super Chewer multi-month p while supplies last – just use this link to subscribe! This new subscriber deal for Barkbox Super Chewer is a favorite – don't wait to grab this valuable free gift deal, because it sells out!
The YETI dog bowl is food-safe, which means you can put different kinds of dog food (and even water) in it. Also, it can hold up to four full cups of dog food, which is great for dogs with a big appetite. When it's time to clean the bowl, you just have to put it in the dishwasher, and you're done. Yup, the YETI dog bowl is dishwasher-safe!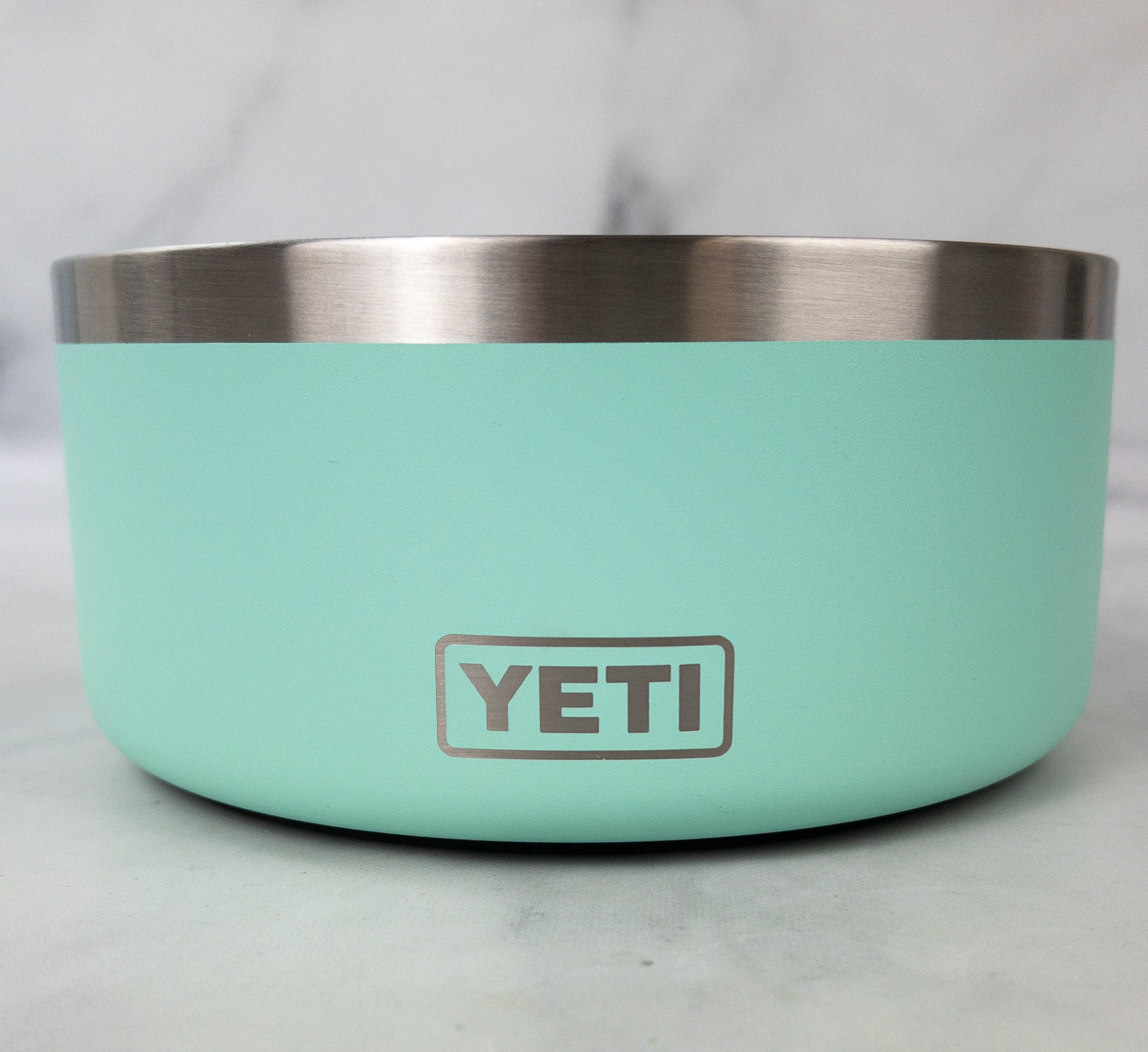 Compared to regular dog bowls, this stainless steel YETI dog bowl is resistant to punctures and roughhousing. Its exterior is made with a Duracoat color that doesn't peel or crack. We have the YETI bowl in sea-foam green, and it's so pretty! Currently, the deal features a Black Yeti bowl, but it's as good as this one!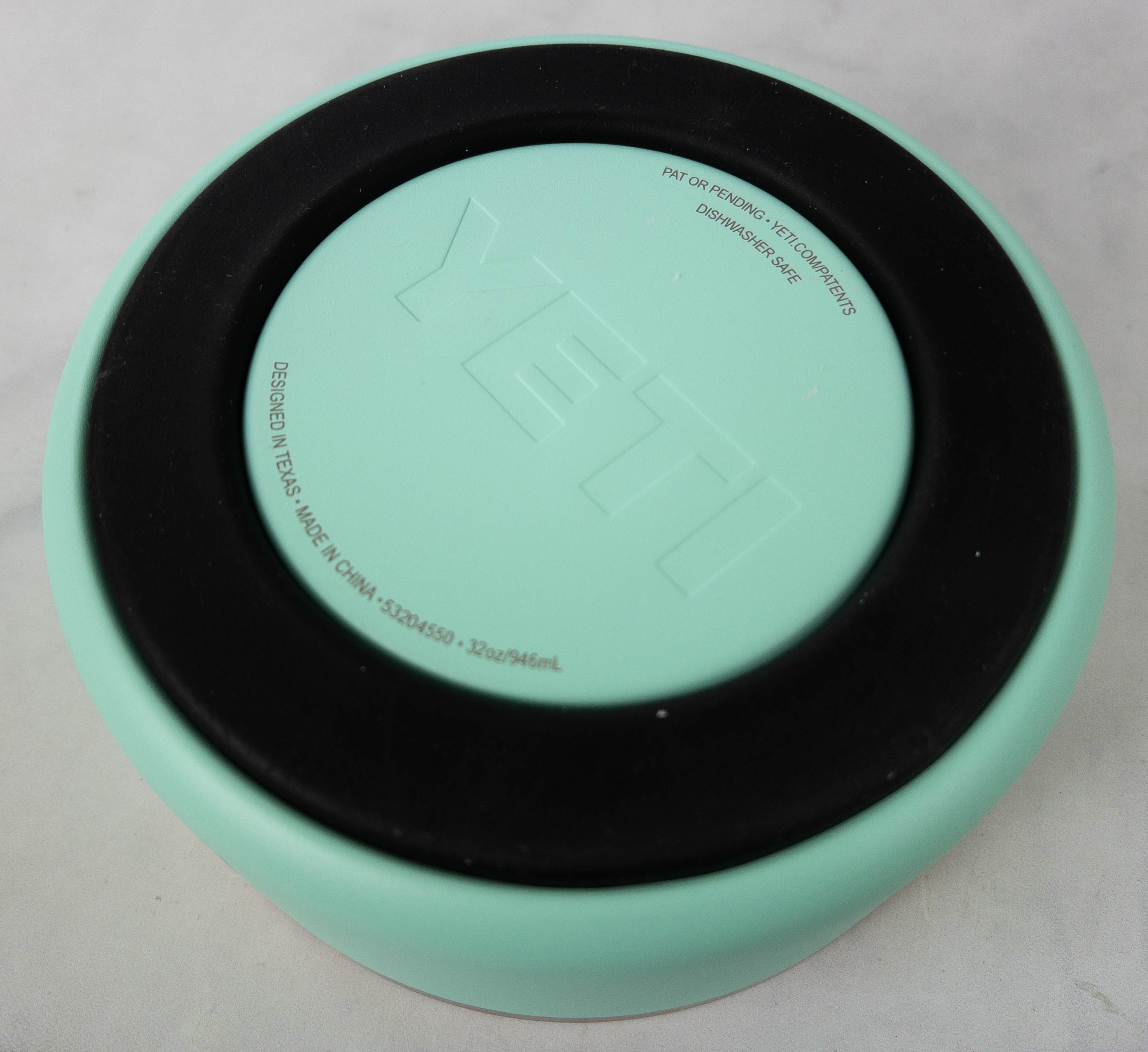 There's a rubber ring on the bottom that prevents the bowl from tipping over! It doesn't even budge, even when dogs are excitedly moving around when they eat or drink.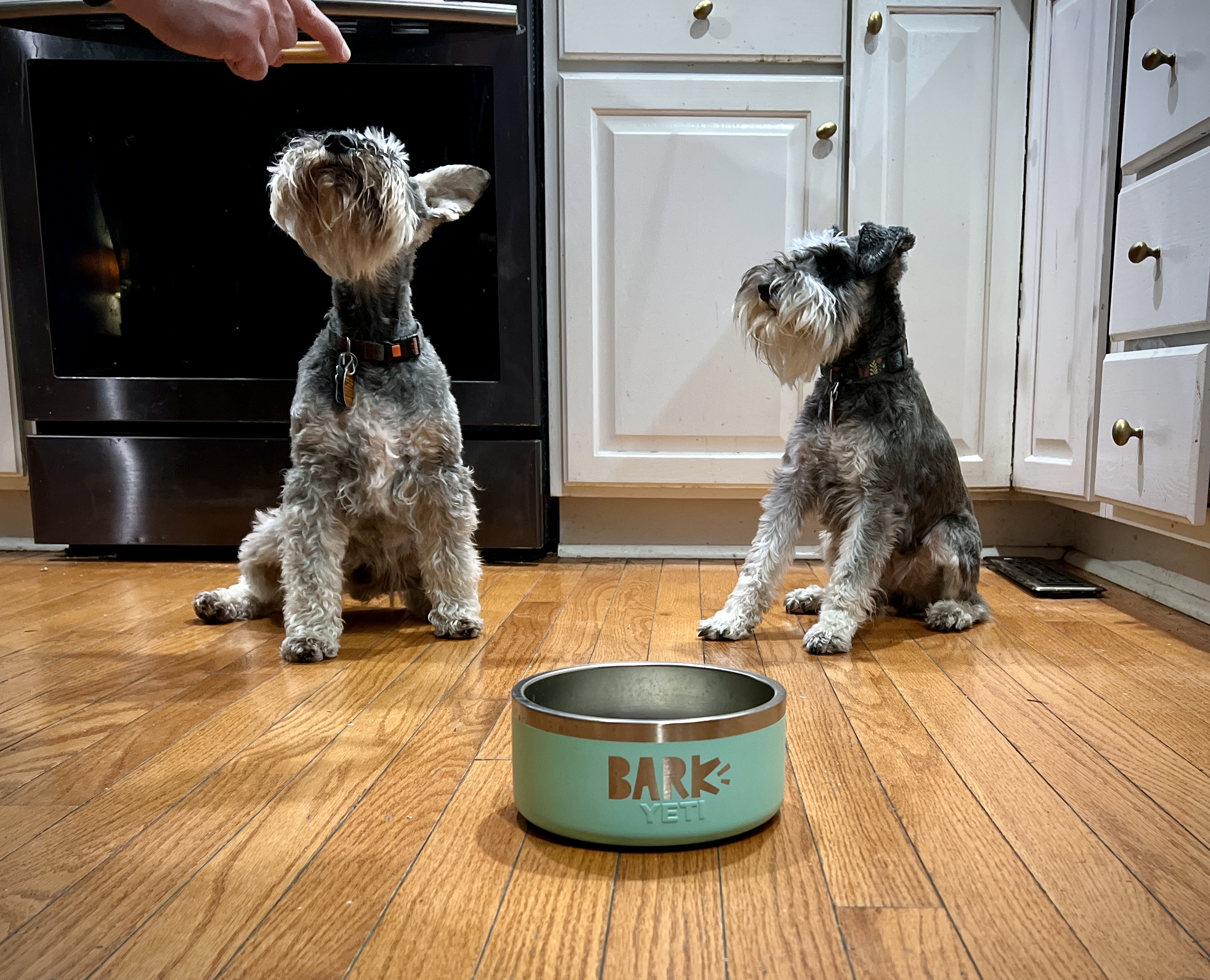 YETI's dog food bowl is a win for both pets and pet parents. I watered my schnauzers using the bowl, and there were no spills, so they were able to drink better. The nice tall sides meant less mess for me to clean up as well (these bearded dogs are messy with water!). The bowl is heavy-duty, doesn't flip over, and it can even be taken outdoors. Plus, the seafoam color is super cute!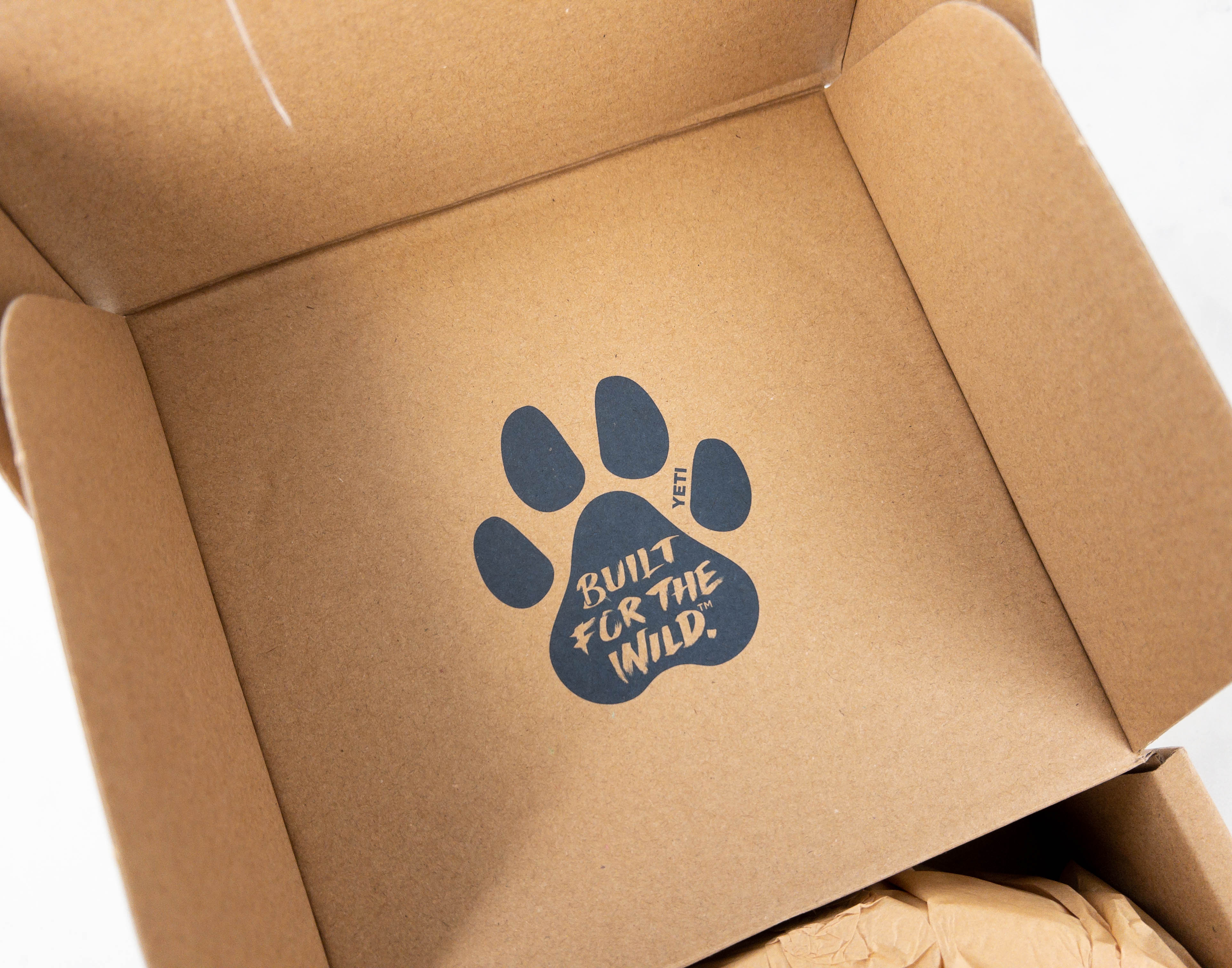 You can get the YETI Dog Bowl ($40 value) for free when you sign up for Super Chewer – only available while supplies last. Super Chewer is a monthly subscription box for heavy chewer dogs. When you subscribe, you'll receive a themed box every month and each box will include fluff-free toys, full-sized bags of treats (either USA or Canada-made), plus all-natural chews. Subscriptions start at $45 a month. To learn more about this dog subscription for heavy chewers, check out our Super Chewer reviews!
What do you think of the Yeti Bowl? Will you be subscribing to Super Chewer?